Three Ways We Can Help You
1. Find your perfect expedition
We work with all the Antarctic expedition operators, offering 16 different vessels and over 80 Antarctic voyages and land-based expeditions.
How we go about it:
We'll listen to your requirements, talk you through the options and help you find an expedition that suits your needs. Our recommendations are completely impartial and based on the type of experience you're looking for.
Why we're good at it:
We've sailed on or inspected all the different vessels, we know the ins and outs of each voyage and we've helped over 300 customers discover Antarctica. We've got the knowledge and experience to guide you through the maze of options and find your perfect expedition.
2. Help you decide when to take your trip of a lifetime
We can help you decide which month will suit you best and advise when to start planning ahead for the best choice of cabins and voyages.

How we go about it:
We'll listen to what you want from your experience and help you decide when's best to go, and which vessels, cabins and voyages are available.

Why we're good at it:
We have comprehensive and up to date records of all the best expedition vessel's departures, cabins, rates and availability. With over 10 year's experience, we know the nuances of the Austral summer. We'll save you time and effort by quickly helping you decide when to experience Antarctica.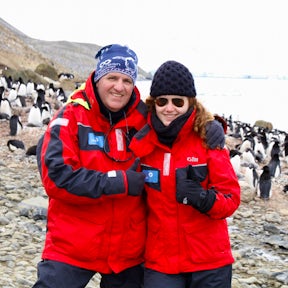 3. Arrange your pre and post-Antarctic travel
Our Patagonia experts would love to help you discover Patagonia before or after your Antarctic expedition. We'd also be pleased to help you book your flights to, from and within South America.
How we go about it:
We'll help you to make the most of your time in Chile or Argentina, whether you have a few days or a few weeks. We can provide advice and recommendations or book trips and accommodation, whatever suits you.
Why we're good at it:
We started out as Patagonia specialists because we have over 15 year's experience in Patagonia. We only specialise in Patagonia and Antarctica, regions we know and love.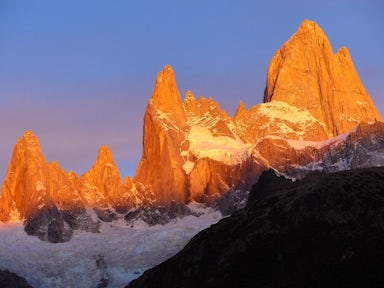 Swoop says
The price you pay for booking an expedition with us is no more and no less than if you were to book directly with the operator. We help Antarctic operators to market themselves and their voyages to the international market and when you book with us they will pay us a small commission.
As Antarctic specialists, we'll save you time by helping you navigate the maze of options and find the perfect expedition. You'll benefit from our free, impartial and expert advice.

What our customers think of How Can Swoop Antarctica Help You?
Ready to plan your Antarctic adventure?
1
Listen
We'll spend some time listening to your aspirations, then discuss the kind of experience that might suit you.
2
Match
Next we'll discuss the options, shortlist the best trips for you and present you our impartial recommendations.
3
Reserve
We'll place a 24 hour hold on your preferred option - without obligation - whilst we talk through the details.
With over 150 years of Antarctic experience between us, we can help guide you to exactly the right trip for you.
1-855-369-8288