About Me
Life Before Swoop
Having completed a first class degree in Spanish & Linguistics, I spent time gallivanting in Latin America, boggling at marine iguanas in the Galapagos Islands, sweating amidst the dense vegetation of the Amazonian rainforest and scaling the archaeological sites of ancient civilisations. I then was thrilled to begin a job in the tailor-made travel industry. I spent a decade designing once-in-a-lifetime adventures before taking a break to work on restoring my Victorian home in the southwest of England.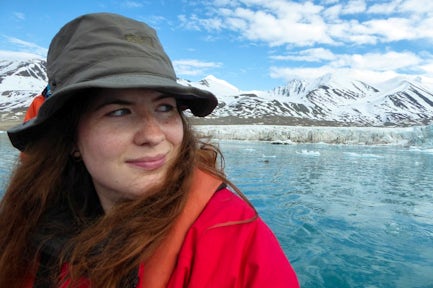 My Polar Experience
My first trip to Antarctica was in November 2012 and by the end of the first day, I was completely hooked on expedition cruising. The following summer I was on another ship, this time heading north to Svalbard; after a childhood spent poring over them in chunky encyclopedias, I saw my first polar bear. A few years later, I was swooning amidst hundreds of thousands of curious king penguins in remote South Georgia. Further expeditions have included Greenland, as well as return trips to Svalbard and the Antarctic Peninsula. During any cruising downtime, you'll find me out on the deck with my binoculars and camera, soaking up the stillness and enjoying the ethereal atmosphere of a place where your ship can be dwarfed by a vast sculptural iceberg. My favourite berg took on the shape of an ice cathedral, with soaring ultramarine archways and a penitent congregation of penguins huddled in the nave.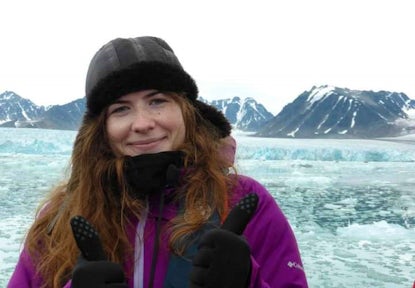 Day to Day at Swoop
I love helping the team to keep on top of the complicated array of expedition ships and itineraries to these spectacular destinations. This means that we are always confident that we are matching the right person to the right ship, every time. I thoroughly enjoy ensuring that Swoop customers have a fabulous experience, right from the planning stages through to their return from the polar regions, and finding willing recipients for my rather nerdy polar packing lists! It's hugely satisfying to hear about their adventures and see their stunning photos.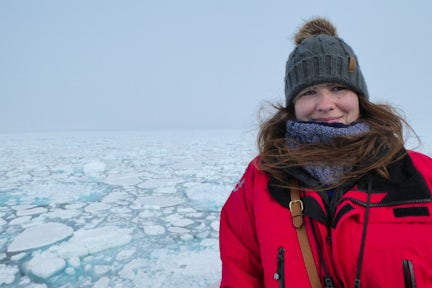 Ready to plan your Antarctic adventure?
1
Listen
We'll spend some time listening to your aspirations, then discuss the kind of experience that might suit you.
2
Match
Next we'll discuss the options, shortlist the best trips for you and present you our impartial recommendations.
3
Reserve
We'll place a 24 hour hold on your preferred option - without obligation - whilst we talk through the details.
With over 150 years of Antarctic experience between us, we can help guide you to exactly the right trip for you.
1-855-369-8288