Life before Swoop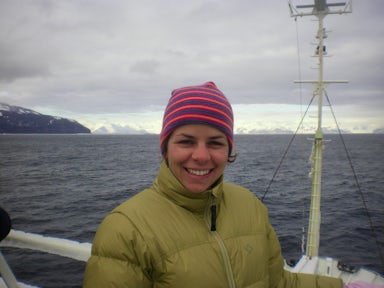 Growing up in New Zealand, I always had an interest in learning what lay geographically further south. Christchurch, New Zealand is my hometown and one of five 'Gateways to Antarctica'. Its connection with Antarctica spans over a hundred years; thousands of people turned out to farewell Scott's 1901 Discovery expedition, Shackleton visited numerous times as he was preparing to go south and Amundsen gave a public lecture in December 1912 to the people of Christchurch after he returned from the South Pole. These days Christchurch plays host to American and Kiwi researchers and staff heading south to McMurdo and Scott Base, so our ties to Antarctica are still very strong.

Growing up in a family that was always keen to explore the outdoors opened my eyes to New Zealand's unique birdlife. The Subantarctic Islands south of New Zealand are known as the Albatross Isles and play host to thousands of seabirds. I was lucky enough to visit these UNESCO World Heritage Sites for the first time in 2010, and the gigantic colourful mega-herbs, epic birdlife and rugged scenery blew me away.
My Antarctic experience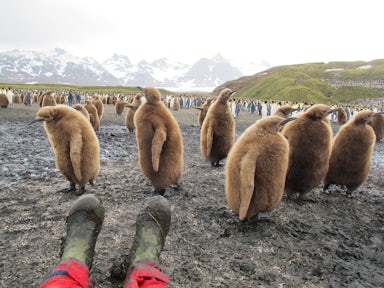 My most memorable experiences include being one of the very few to stand where time has stood still, in the early explorers' Antarctic huts on Ross Island; the breathtaking experience of sitting quietly in the bright sun on the ship's bow cruising through an iceberg graveyard as penguins bobbed on ice floes; hundreds of Minke whales and Orca surrounding the ship while the Transantarctic Mountains glistened in the background; being surrounded by inquisitive elephant seal pups and curious Royal penguins at Macquarie Island.
Witnessing the colour, noise and drama of a 500,000-strong colony of King Penguins on South Georgia Island is an experience like no other. Visiting Gold Harbour, where thousands of King Penguins huddle in front of a spectacular calving glacier, is jaw-droppingly beautiful. Seeing five penguin species on one beach on the Falkland Islands was an unexpected delight. I loved cruising through iridescent icebergs at Spert Island, the intensity of the blues and greens so strong that previously I couldn't even imagine that the colours existed in nature.
Why I love Polar travel
Being in Antarctica makes me feel both very small and incredibly connected with the earth. A trip to Antarctica is on nature's terms, you're a visitor to this incredible environment. Every Antarctic experience is different and awe-inspiring and it is always an absolute privilege to visit.
When you're down on the ice, I strongly recommend taking some time for yourself. Find a sunny spot on a pebbly beach, or by a bustling penguin rookery, and put your camera down, if only for a minute or two, and truly take in your incredibly unique surroundings. Swap the holiday queues and the vacation traffic for penguin traffic jams and queues of icebergs. Antarctica is breathtaking.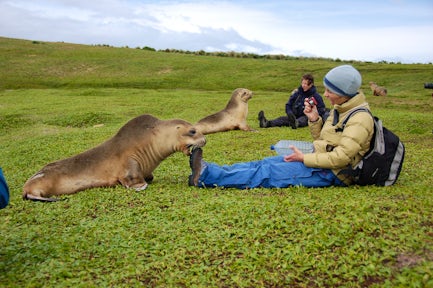 Day to Day at Swoop
In September 2018, after ten years of working in the polar industry, I joined Swoop as a Polar Specialist. I love connecting travellers with the best option for them to explore the Polar Regions- which ship to travel on, when to travel, what size vessel.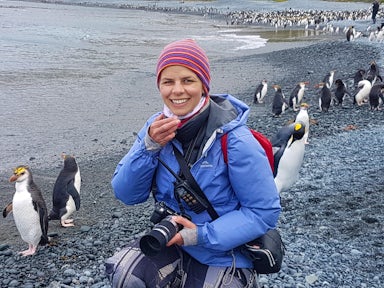 What our customers think of Cassia
The next adventure
My next adventure will be touring around New Zealand's south island and completing one of New Zealand's Great Walks, but the lure of the Polar regions is always strong and I am looking forward to my next Antarctic adventure.

Ready to plan your Antarctic adventure?
1
Listen
We'll spend some time listening to your aspirations, then discuss the kind of experience that might suit you.
2
Match
Next we'll discuss the options, shortlist the best trips for you and present you our impartial recommendations.
3
Reserve
We'll place a 24 hour hold on your preferred option - without obligation - whilst we talk through the details.
With over 150 years of Antarctic experience between us, we can help guide you to exactly the right trip for you.
1-855-369-8288