Why we like Le Boreal, L'Austral, Le Soleal & Le Lyrial
A modern, custom built expedition ship packed with cutting edge technology
A truly 5* experience, but without the high price tag
Elegant design, an intimate atmosphere and the French touch, favouring discreet service and excellent cuisine
By combining high comfort with adventure, they take the best aspects from both traditional cruising and small ship adventures
95% of the suites have their own private balcony, a feature previously rare as hen's teeth on older polar ships
Passenger capacity is capped at only 200 pax for the Polar Regions, making it even more spacious onboard
Watch our Video Tour of Le Boreal, L'Austral, Le Soleal & Le Lyrial
Alex says
This is a 'Wow' vessel - at least that's what I said on seeing the magnificent cascading glass chandelier which greets you on arrival in the reception area. Modern, custom-built, beautifully appointed and capped to just 200 people in Antarctica, she's a classy act for sure.

Alex Mudd Polar Specialist
Photos of Le Boreal, L'Austral, Le Soleal & Le Lyrial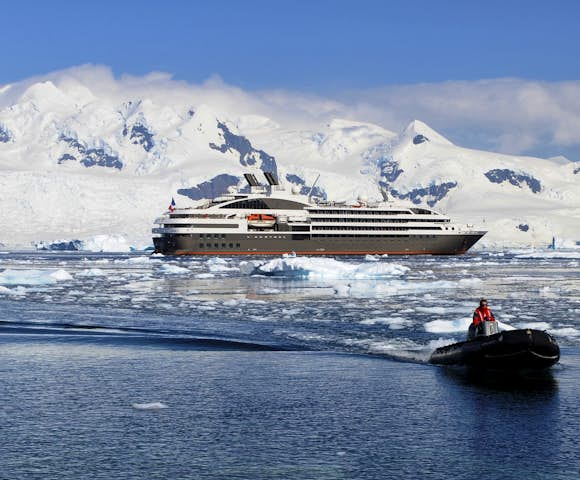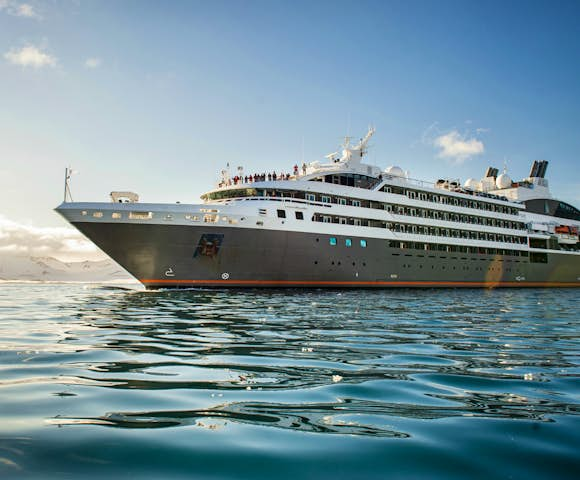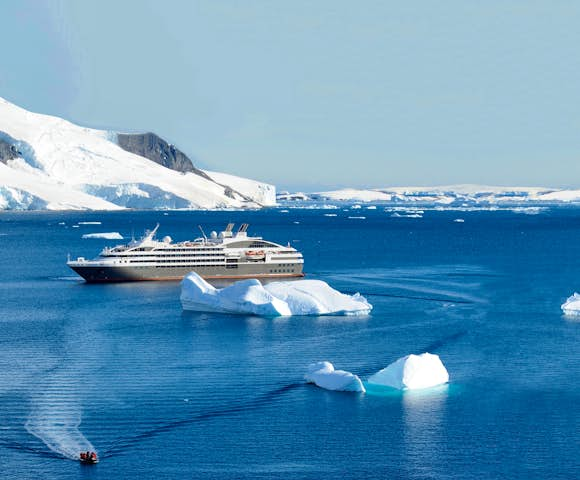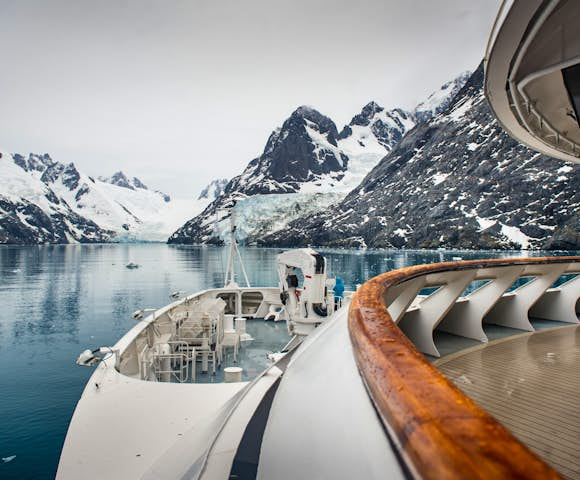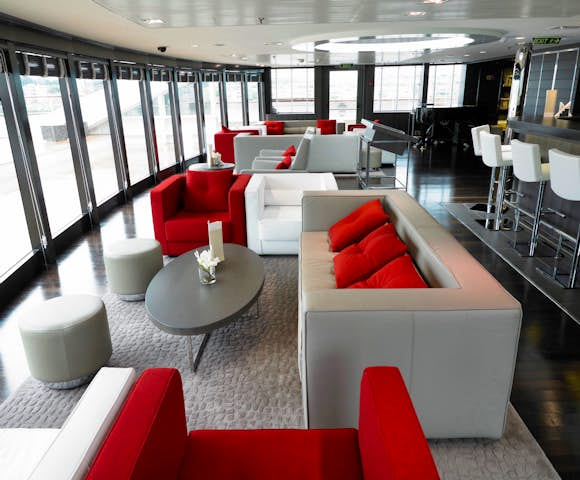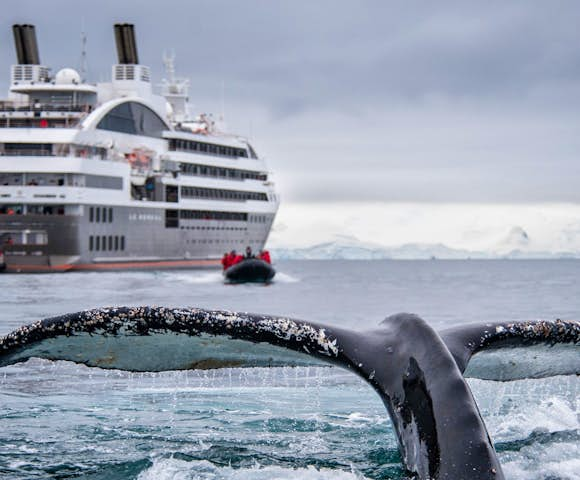 What our customers think of Le Boreal, L'Austral, Le Soleal & Le Lyrial
The expedition team were outstanding. Raphael Sane is a terrific team leader. Read the full review

Travelled: March 2022
The staff on the ship were kind and helpful, and the food was delicious! Read the full review

Travelled: February 2019
Deborah Merickel - United States Of America
The range of expertise from the 15 expedition staff was vast and we had a lot of excellent talks in the theatre. The captain and the Expedition Leader were very experienced and proved successfully flexible about landing opportunities. There was an onboard dance group, two pianists, a guitarist and two singers to add to the enjoyment of the trip, as well as exercise sessions and dance lessons. Read the full review

Travelled: December 2018
Richard & Anne Abrahall - United Kingdom
Voyages aboard Le Boreal, L'Austral, Le Soleal & Le Lyrial
Special Offers:Swoop has access to the widest range of offers and can help you find the right trip, cabin, & price.
The four sister ships
The differences among the four sister ships are mainly decorative. Le Boreal launched in 2010, L'Austral in 2011, Le Soleal in 2013 and Le Lyrial in 2015.
Le Boreal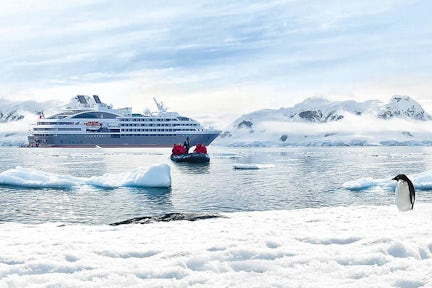 Your expedition vessel in Antarctic waters
Subtly combining luxury, intimacy and serene well-being, the ship has been designed to offer passengers moments to mingle and spaces perfect for peaceful tranquillity for the sense of escape and getting away from it all.

With 132 staterooms and suites Le Boreal has a yacht-like feel. The rooms' interior decoration features iridescent grey tones highlighted with subtle touches of red to create the spirit of a "private yacht" experience.
L'Austral
Through harmonious combinations of fine materials, colours and tones, L'Austral has a unique style and veritable signature of its own. Everything has been designed to create a unique atmosphere onboard and the chic style and naturally relaxing ambiance makes it feel like a private yacht.
Elegant and intimate, this vessel has kept the number of staterooms limited to 132.
Le Soleal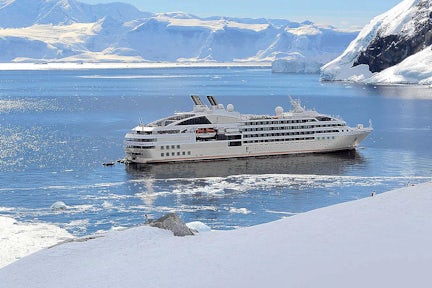 Soft and gentle colours: greys and whites combining with natural wood, are the hallmarks of this vessel. Le Soléal brings to mind the looks and styles of the world of yachting, whilst at the same time adding a touch of sophistication. It has 132 staterooms.

An elegant appearance and refined interior design combine with cutting-edge technology to offer a new type of cruising: adventure in a luxury setting.

Le Lyrial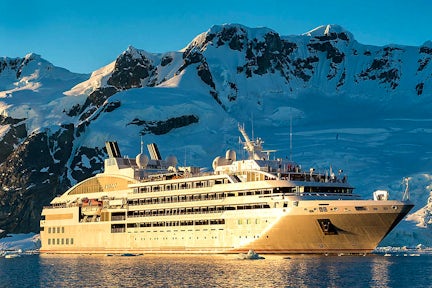 The interior decoration of Le Lyrial is inspired by the tones and colours of its destinations: a polar ice palette made up of blues and soft, luminous grey tones.

This vessel has 122 staterooms and suites with sea views. It has slightly fewer cabins than the other ships, as deck 6 is all suites. This ship is the only one to feature the Grand Deluxe Suite cabin category.
Prestige Stateroom Deck 4, 5 and 6
Located on deck 4
Double bed, large window
Spacious cabin 18m2 (199 sq.ft.)
Private balcony 4m2 (43 sq.ft.)
Private ensuite facilities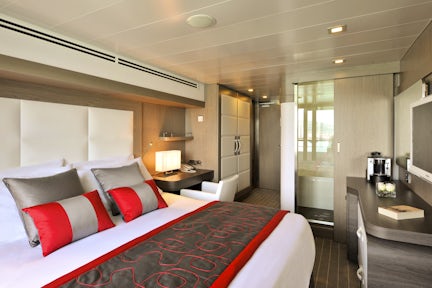 Onboard Communications & Facilities
If you wish to stay in touch, even in Antarctica, you can choose from the options below:
Internet: Available via WiFi. You can connect your personal device from anywhere on the ship subject to connection signal
Satellite phone (additional cost).
Please note that this is only for light data traffic. Expect a much slower connection than at home, some pages can load for minutes.
Plugs: European 220V two-round-pinned sockets and North American 120V two-flat-pinned sockets
Towels, toiletries and hair dryers
Laundry service (additional cost)
Find Your Antarctic Ship
Choosing the right ship is crucial, given the amount of time you'll spend on board. Swoop is experienced at helping match our customers to exactly the right ship.
Find your Antarctic ship
Ready to plan your Antarctic adventure?
1
Listen
We'll spend some time listening to your aspirations, then discuss the kind of experience that might suit you.
2
Match
Next we'll discuss the options, shortlist the best trips for you and present you our impartial recommendations.
3
Reserve
We'll place a 24 hour hold on your preferred option - without obligation - whilst we talk through the details.
With over 150 years of Antarctic experience between us, we can help guide you to exactly the right trip for you.
1-855-369-8288