When & where is the eclipse?
The 2021 solar eclipse will take place over the Southern Ocean during the early morning of Friday 4th December 2021. You'll be best placed to see it around the South Orkney Islands and South Georgia area. There will be a number of voyages aiming to be in place at this time, to view the eclipse.

Why a voyage?
The best place to see this unique event is deep in the Scotia Sea section of the Southern Ocean, and the only way to do this is on board an ice strengthened expedition ship. Choosing an eclipse voyage in Antarctica means you won't just experience that spectacular event, you will also see the majesty of the 7th Continent and get to experience the wildlife rich meccas of South Georgia & The Falklands.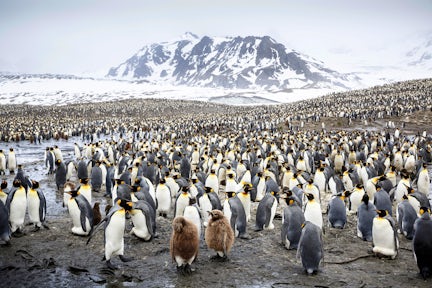 What makes this eclipse so special?
Total solar eclipses are rare at any particular location because totality exists only along a narrow path on the Earth's surface traced by the Moon's full shadow or umbra. So a total solar eclipse is always a special event but this one, with Antarctica as its backdrop makes it even more momentous.
You can only view this total eclipse from a ship and it thankfully coincides with Antarctica's summer, meaning the area is accessible at this time of year.

In addition, this eclipse will be unusual as the path of the total eclipse will move from east to west across Antarctica, while most eclipse paths move from west to east. This reversal is only possible in polar regions.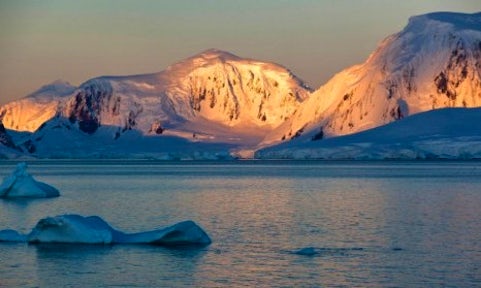 Solar Eclipse 2021
Friday 4th December 2021

Some coordinates for the path of the moon's shadow:


7.06 UTC: 58.47.7 S – 42.45.2 W, 1.39 minutes, 8 degrees above horizon


7.08 UTC: 60.42.4 S – 40.59.8 W, 1.42 minutes, 9 degrees above horizon


7.10 UTC: 62.22.3 S – 39.48.0 W, 1.44 minutes, 11 degrees above horizon

The captain of your vessel will make every effort to sail through the pack ice and position the ship in the best possible place for viewing the total eclipse.

Because the height of the eclipse is expected to be a maximum of 11 degrees above the horizon and the weather conditions may not be favourable, we cannot however, guarantee a sighting of the total eclipse.

As soon as possible - to avoid disappointment. This time-sensitive event means that voyages travelling to Antarctica at this time will be more popular than ever. Contact us for up-to-date details and information on specific cabin availability.

Alex says
More Questions?
Fretting about the right clothes to bring or the type of insurance you need? In our Antarctica Q&A we aim to answer all your concerns and questions about visiting Antarctica.
Antarctica FAQ
Ready to plan your Antarctic adventure?
1
Listen
We'll spend some time listening to your aspirations, then discuss the kind of experience that might suit you.
2
Match
Next we'll discuss the options, shortlist the best trips for you and present you our impartial recommendations.
3
Reserve
We'll place a 24 hour hold on your preferred option - without obligation - whilst we talk through the details.
With over 150 years of Antarctic experience between us, we can help guide you to exactly the right trip for you.
1-855-369-8288