Why we like the Ocean Endeavour
Generous deck space and advanced navigation equipment
Originally built for 450 passengers and now capped at just 199
Choice of two restaurants
Newly built saunas, spa facilities & dedicated Wellness cafe with juice bar
Complimentary parka jacket and Wellington boot loan for the duration of the voyage
One of the widest choices of adventure activities of any Antarctic ships
Watch our Video Tour of the Ocean Endeavour

What our customers think of Ocean Endeavour
The expedition staff were just amazing, all specialists in their fields often coming to join us at the table where we enjoyed getting to know them. A real treat.

Travelled: January 2018
Lucien & Marie-Eve - South Africa

The ship was luxurious and the food, drink and service of an extremely high quality. The staff supporting trips from the ship were of a high calibre and the lecturers well informed. Nothing was too much trouble for anyone.

Travelled: November 2017

The crew and staff were outstanding, and the expedition staff provided excellent lectures. Everyone always engaged with guests at meals and daily meetings. We could not be happier with how the trip was supported.

Travelled: November 2016
The expedition leader worked hard to plan our journey day by day to avoid bad weather and select locations that were fantastic. They also had many team members with great knowledge of the wildlife we were to encounter. Read the full review

Travelled: January 2023
Expedition staff was great - everyone we interacted with was very friendly and helpful. I liked the options they had on board for learning more about the area and their respect for the environment. Really enjoyed the option to do the photography group, I learned a lot and made new friends! Read the full review

Travelled: January 2023
Lucia Marie Casella - USA
I was on the Ocean Endeavour, a fantastic ship. It really was gourmet food 4 times a day. The staff all knew my name (I don't know how). I would recommend this trip to any one wanting to see the 7th continent.

Travelled: November 2017
Ocean Endeavour was very comfortable. Our cabin was nice and clean with ample storage place. The meals were excellent - very nice selections of food and wine. The quality of the food exceeded expectations.

Travelled: February 2017
I was not expecting such a lovely ship! It was lovely in ALL ways. The cleanliness, the decor, the amenities, the food, and most of all, the crew - all outstanding. The captain did his job expertly and went way over and beyond the call of duty making sure we saw as much wildlife as possible.

Travelled: January 2017
I had a great stay aboard the Ocean Endeavor. I would recommend this trip to anyone who likes a bit of adventure and who likes to explore the world.

Travelled: November 2016
It was really fabulous and we all had a wonderful time. Well organised, safe with some really terrific lectures. The Ocean Endeavour was really well fitted out.

Travelled: January 2016
Photos of Ocean Endeavour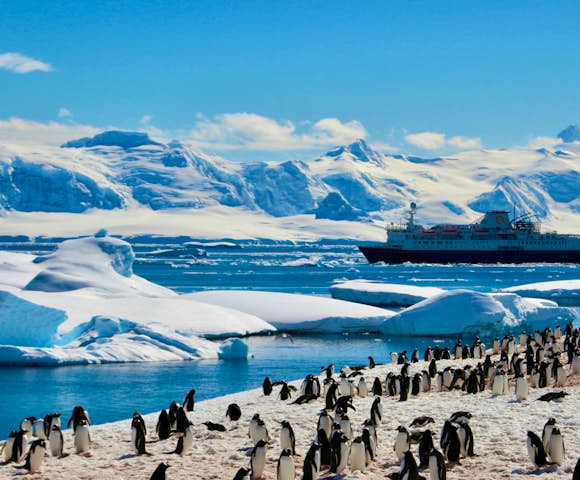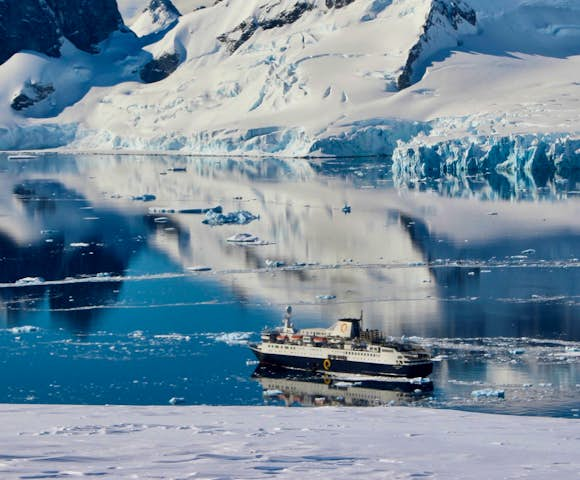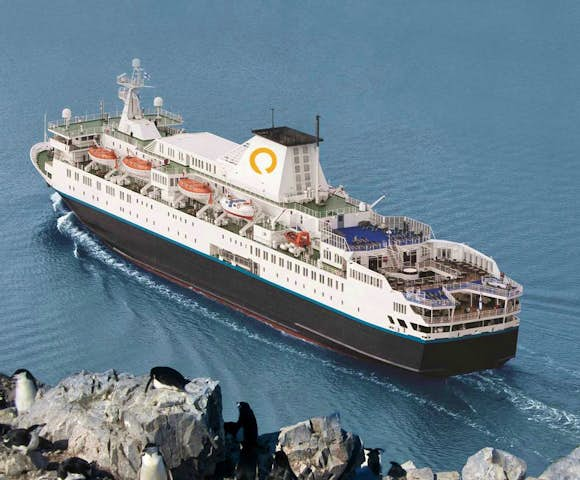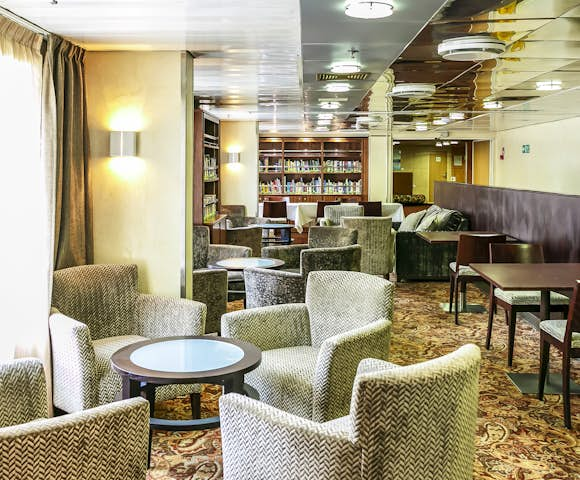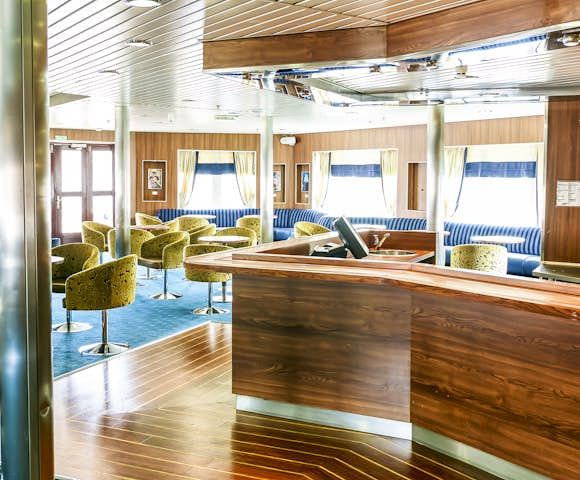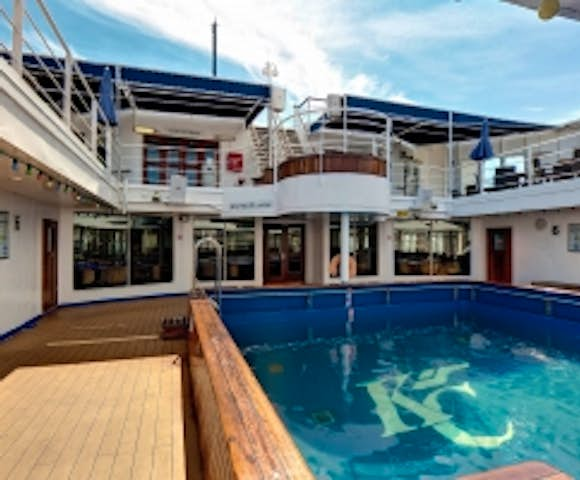 Top Deck Twin
Double bed for good sleep
Two large windows for superior views
Located on the deck 8
Slightly smaller than the Superior Twin below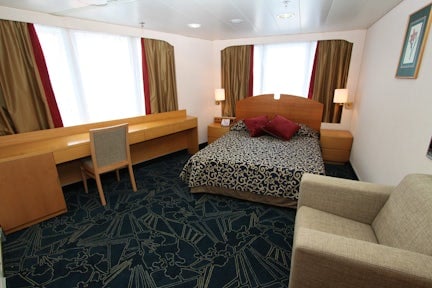 Onboard Communications & Facilities
If you wish to stay in touch, even in Antarctica, you can choose from the options below:

Internet & WiFi: available as a pre-paid PIN card that grants access to WiFi spots found in the public spaces and cabins with a more limited connection. Generally, 100mb cards cost about $100.
Satellite phone card: available as a pre-paid PIN card. Expect costs of about $0.25/minute when calling to the USA.
Ship-based email: available for a nominal fee of about $30 (text-based email)
Mail:it is possible to send mail from the ship
Please note that this is only for light data traffic and that the above prices are only approximate. You can use your own device and connect it to WiFi. The ship is reachable via e-mail or phone. Final prices for these additional services will be posted onboard the ship.
Other facilities include:
Plugs: European 220V two-round-pinned sockets
Towels, toiletries and hair dryers
Laundry service (additional cost)
Find Your Antarctic Ship
Choosing the right ship is crucial, given the amount of time you'll spend on board. Swoop is experienced at helping match our customers to exactly the right ship.
Find your Antarctic ship
Ready to plan your Antarctic adventure?
1
Listen
We'll spend some time listening to your aspirations, then discuss the kind of experience that might suit you.
2
Match
Next we'll discuss the options, shortlist the best trips for you and present you our impartial recommendations.
3
Reserve
We'll place a 24 hour hold on your preferred option - without obligation - whilst we talk through the details.
With over 150 years of Antarctic experience between us, we can help guide you to exactly the right trip for you.
1-855-369-8288