Trip Summary and Itinerary Map
4 full days exploring Antarctica = 8 planned "off ship" excursions
Wide range of departure dates to choose from
Paddling, camping & snowshoeing optional activities available (at additional cost, select departures only)
Complimentary 3-in-1 parka jacket
Operator's Itinerary
Day 1: Arrival Ushuaia
Arrive in Ushuaia, Argentina - the world's southernmost town. Explore the quaint city or local countryside. Alternatively, consider a day trip off the beaten path to the raw, natural archipelago of Tierra del Fuego. It's a hiker's paradise with rugged snow-capped mountains, glaciers, flower-filled meadows and boggy quagmires.
In the afternoon you will then board the ship. Your journey begins as we navigate through the calms of the Beagle Channel, a strait in the Tierra del Fuego Archipelago.
---
Days 2 & 3: Crossing the Drake Passage
Sailing onward, we cross the famed Drake Passage – a body of water that marks the intersection of the cold Antarctic with the warmer Atlantic and Pacific Oceans. The Drake Passage is known for rollicking conditions and strong westerly winds, called the Roaring Fifties.
While this passage may be challenging, you can rest confidently aboard the expedition vessel, which is purpose-built with stabilizers, powerful engines and a highly-qualified crew. The most spirited sailors consider Drake Passage a lifetime achievement, and you will complete the crossing twice!
In the Drake, the excitement builds as Antarctic wildlife comes into view. Weather permitting, we will catch our first sight of seals and penguins! The area is also well-known for its abundance of birds.
---
Days 4 & 5: South Shetland Islands
Over the next two days, we will begin the exciting Antarctic experience our ancestors only dreamed of. During these days we will explore the sub-Antarctic islands of the South Shetland chain and absorb captivating landscapes along the way. Weather permitting, our projected landfalls include: King George Island; Deception Island, an extinct volcano with waters warm enough for a polar swim; and Half Moon Island with nesting Wilson's storm petrels and chinstrap penguins.
The itinerary and activities over the next few days depend on weather and ice conditions. The route and shore landings will be determined by the captain and expedition leader and communicated to guests through regularly scheduled briefings.
---
Days 6 & 7: Antarctic Peninsula
As the white shimmer of Antarctica looms on our horizon, the presence of wildlife multiples by tens of thousands with many species of lively penguins, inquisitive seals, nesting birds and the spray of marine mammals. Wildlife abounds on our projected route along the Antarctic Peninsula: leopard, fur and Weddell seals of Cuverville Island; humpback whales of Gerlache Strait; Paradise Bay; the dramatic Lemaire Channel's orcas and much more.
The itinerary and activities over the next few days depend on weather and ice conditions. The route and shore landings will be determined by the captain and expedition leader and communicated to guests through regularly scheduled briefings.
Please note that all the outings and landings rely on weather, sea and ice conditions being favorable both for the ship to access the areas, as for the zodiacs and kayaks to maneuver under adequate conditions, ensuring the safety of all our passengers and staff. For this reason, during moments of harsh weather and throughout the entire trip, the ship has excellent public areas such as wellness/sauna, restaurant, bar and a library for our passengers to spend their spare time. The vessel is staffed by experts in the field who will also share great lectures along the way, ranging from exploration history to biology, geology, ice and wildlife.
---
Days 8 & 9: Depart Antarctica
We depart Antarctica and spend two days at sea on our way back to the calms of the Beagle Channel and Ushuaia, Argentina. En-route, we will cross the Drake Passage and cruise past Cape Horn, a legendary maritime landmark and the southern-most tip of South America. During our time at sea, a variety of activities will be arranged onboard which will provide the perfect opportunity to socialise with fellow travellers. Enjoy lectures by our expedition team, visit our shop and relax at leisure using the ship's facilities.
---
Day 10: Back to Ushuaia & disembarkation
This morning, we arrive back in Ushuaia for the conclusion of our tour, where you can continue your adventures or begin your return journey home.
---
NOTE: This itinerary is for guidance only as each voyage will vary depending on ice and weather conditions, and opportunities to see wildlife. Flexibility is key and all part of the adventure of an expeditionary cruise.

Why Swoop
Expert Impartial Advice At No Extra Cost
Antarctic travel options are complicated. We help you choose the right boat, the right cabin, and at the right point in the season.
A Depth Of Knowledge On Board
As a team of ex-guides, tour leaders, & polar adventurers our Antarctic knowledge is leagues ahead of the rest.
For The Ends Of The Earth
Swoop is proud to be B Corp Certified as we know sustainability is more than our carbon footprint (but we're reducing that too).
We're With You At Every Step
We'll make sure you have the adventure of a lifetime.

What our customers think of South Shetland Islands & Antarctica Voyage
South Shetland Islands & Antarctica Voyage trips scored 4.7/5 from 10 reviews
There were many, clearing the Drake Passage, making the first landing on Antarctica, seeing just all the beautiful snow capped scenes, and the connection with fellow travelers on a ship the size of the Ocean Albotrsoe were equally life memory moments.

Travelled: November 2023
Sitting in (attempted) silence on a zodiac boat and hearing glaciers collapse, whales exhaling, and penguins squawking.

Travelled: December 2022
Being out on the zodiac when a humpback started splashing it's dorsal fin.

Travelled: February 2023
Taking the zodiacs out to tour the land or water. Cool getting closer to the animals and the landings

Travelled: November 2023
The landings! Also liked many of the lectures

Travelled: January 2023
When I finally found my sea legs and could totally appreciate just how awesome Antarctica is.

Travelled: December 2022
Seeing the whales and penguins up close was one of the many highlights. Finally standing on the Antarctica continent. There were a large diversity of passengers from all over the world. Great fun-loving people. The biggest surprise was having the opportunity to see schools of whales swimming together and being so close to them. This was a magical moment.

Travelled: February 2021
The ship was very stable, nice and the food was better than expected. The staff was very professional and always helpful. The group was a microcosm of the world with people from all over. 99.9 percent spoke English and we all got along wonderfully. My roommate was great and the cabin location was perfect for an old guy. Three of us had a birthday on the same day and we got cake and a song which was special. The only reason that I wouldn't visit again is due to my age. I do not recommend the hotel where I stayed, plus the cost of the private transfers which should have been better explained, otherwise it was great.

Travelled: February 2021
Watching a mother whale and her calf feed in Paradise Harbor

Travelled: January 2023
Seeing glaciers and then penguins and then whales! Everything was spectacular

Travelled: January 2023
About The Ship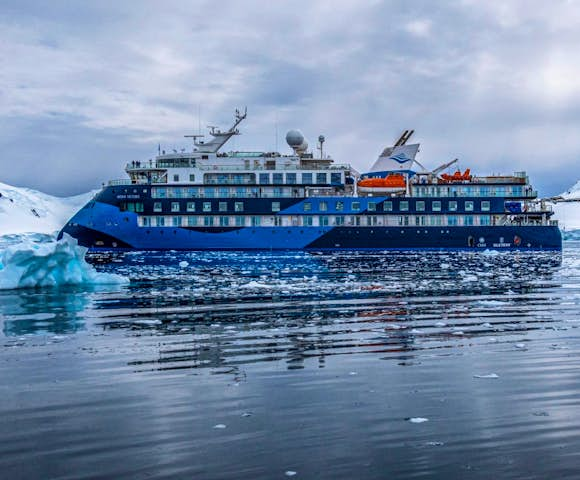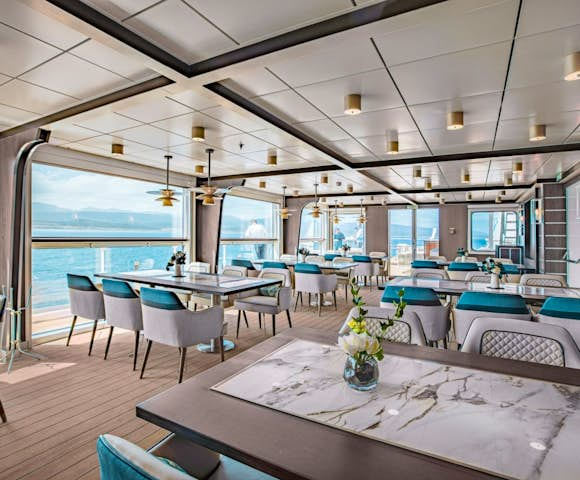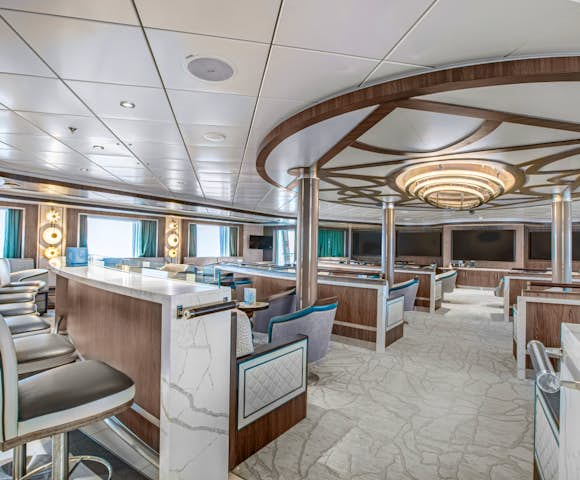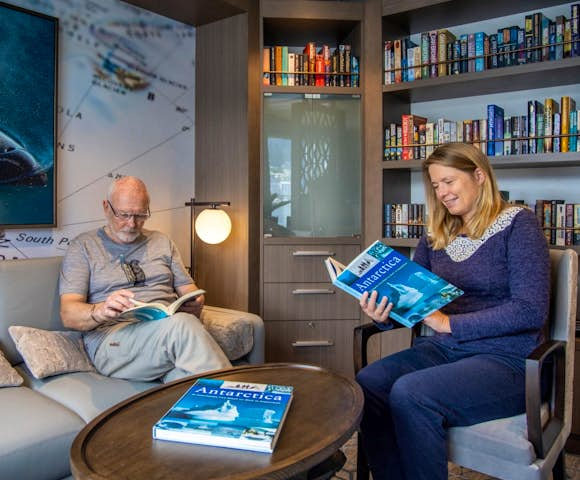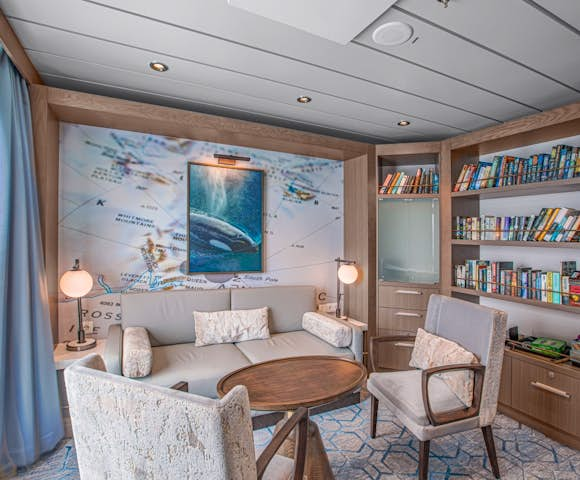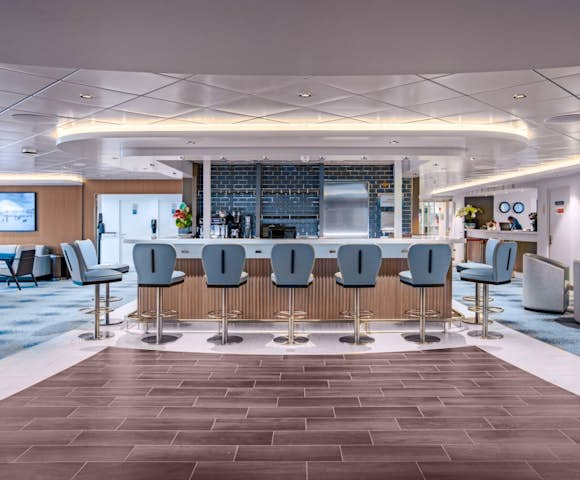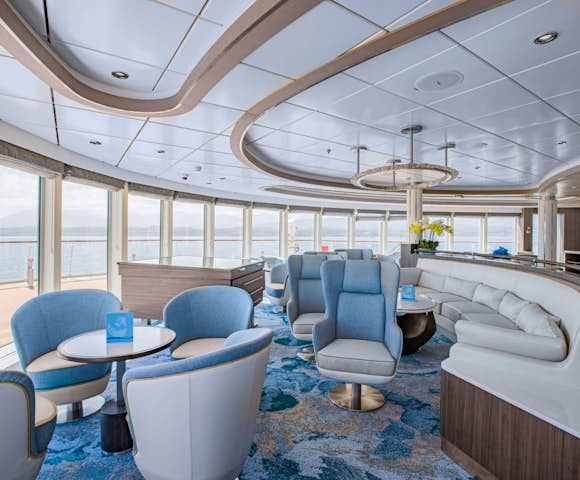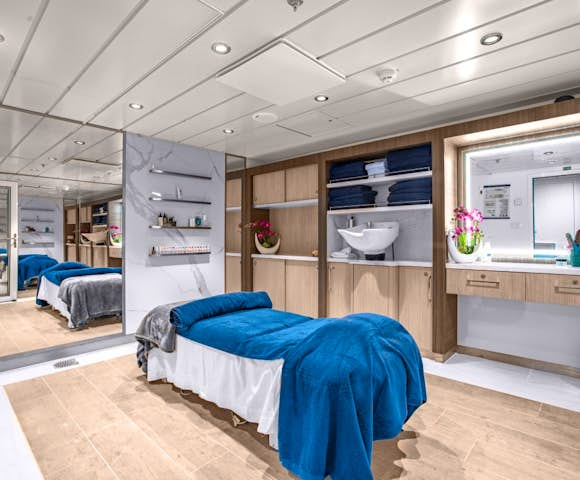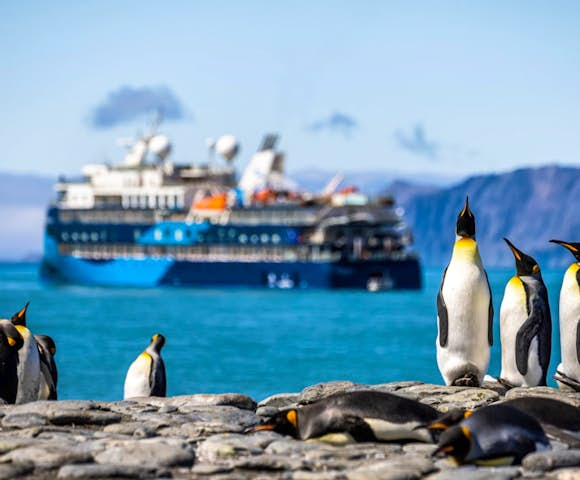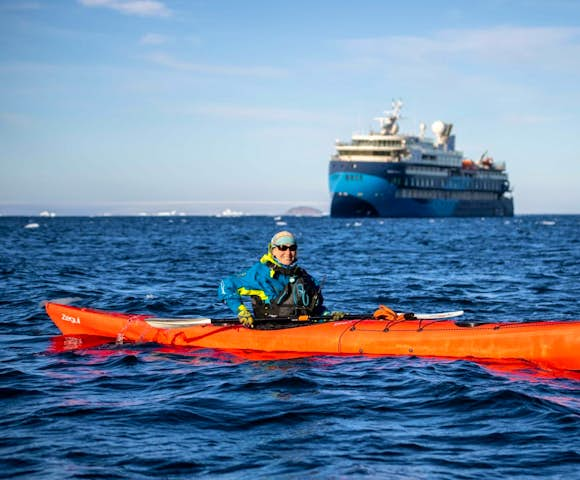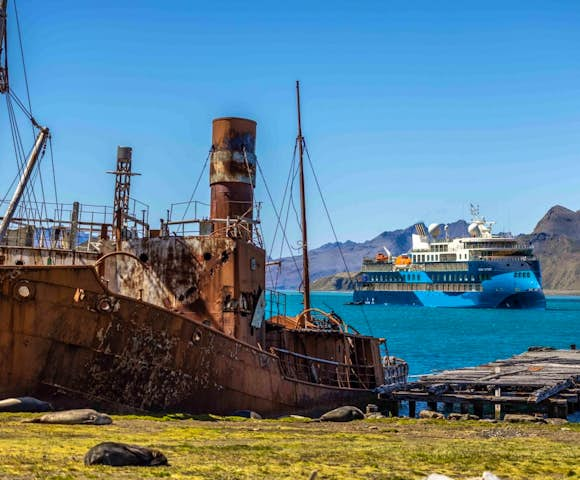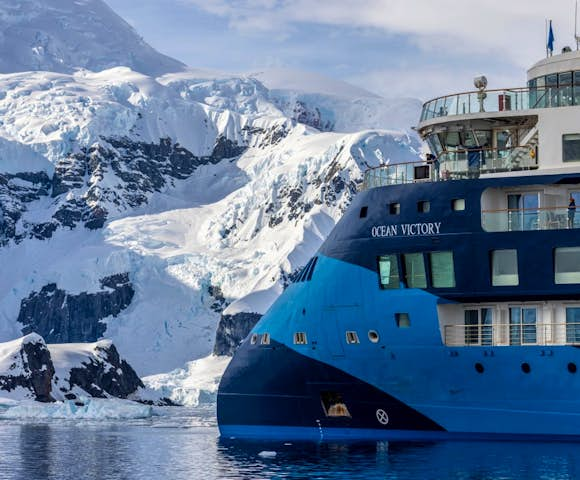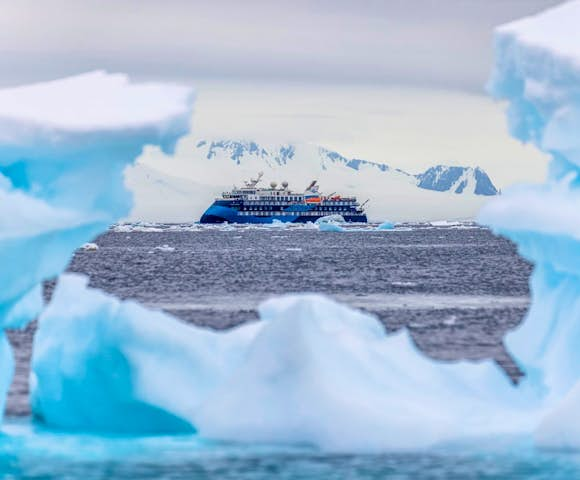 70% of the staterooms offer private balconies
Incredible Antarctic backdrops from the open-deck dining facility
Part of a brand new generation of low-energy vessels
Highest polar code 6 and ice class 1A ratings
Sturdy construction and X-Bow®-Infinity class provides high stability in rough weather
Optional activities on selected voyages include: kayaking, snowshoeing and camping
Prices, Departures and Inclusions
Prices quoted below are per person based on 2 people sharing. Cabin availability changes all the time so please contact us for up-to-date details and information on specific cabin availability.

* Note: Prices are per person. Paid in USD ($) - figure above is based on today's exchange rate. Actual cost $6695
Additional Notes
Please note:
The departures on 18-Mar-2024 (9 Days), 12-Mar-2024 (11 days), 22-Mar-2024 (11 days) and 24-Mar-2024 (9 days) offer a specific whale watching focus.
---
The departures on 18-Feb-2024, 08-Nov-2024 and 28-Nov-2024 are 12 days long and perfect for those with an adventurous soul. On these departures, the ship has no set itinerary and will be aiming to explore less-visited Antarctic locations, potentially even venturing into the Antarctic Sound and Weddell Sea should conditions allow.
Single Supplement And Child Policy
Single Supplement: For those travelling solo and want their own cabin, the single supplement in a twin cabin is 75% the cost of a single berth plus a single berth. However, there is no single supplement for passengers willing to share a cabin.
Child Policy: At date of embarkation, the minimum age restriction of 8 years and a minimum height and weight requirement of 64 lbs or 29kg and 48" or 1.2 meters must be met.

Optional Adventure Activities
Enhance your trip with the following add ons. Limited places per activity.
Get in contact to check availability.
Activity

Cost

Additional Information

Paddling

$

310

One-off paddle session during the course of your voyage. Available on all departures, subject to weather conditions. Previous kayaking experience is required. Cannot be booked in advance; onboard booking only. Cost for departures from November 2024 - March 2025 will be USD $345.

Camping

$

395

Available on select departures in November, December and January; subject to weather conditions. Must be booked in advance.

Snowshoeing

$

190

Available on select departures in November, December and January subject to weather and snow conditions. Cannot be booked in advance; onboard booking only. Cost for departures from November 2024 - January 2025 will be USD $225.
Includes
Voyage aboard the vessel as indicated in the itinerary
Accommodation & meals during the voyage on full board
Free tea and coffee 24 hours daily
House wine, beer and soda included with dinner
All Zodiac landings and excursions as per itinerary

Expedition parka
Rubber boot rentals
Guiding and lectures by our expedition leader and team
English-speaking expedition team
Taxes
Short shuttle transfer from water's edge pickup point to ship for embarkation
Shuttle transfer after disembarkation directly from the ship to the airport in the morning
Excludes
Extra excursions and activities not mentioned in the itinerary
Single room supplement and cabin upgrades
Meals not on board the ship
Tips for the crew (we recommend USD $13.5 per person per day)

Personal expenses
Questions about this Voyage?