Trip Summary and Itinerary Map
5 full days exploring Antarctica

Enjoy a hassle-free expedition to Antarctica with the all-inclusive door-to-door service travel package, including: airport transfers, all flights and hotels, all-inclusive voyage
Relax in ultra comfort with unparalleled service onboard your all-suite ship
Indulge in a uniquely diverse choice of dining options and beautifully designed amenities
Experience an unforgettable kayaking session in the breathtaking polar waters
Landmarks potentially visited on Highlights of the Antarctic Peninsula
Operator's Itinerary
Included travel arrangements prior to embarkation

The date of Day 1 for each voyage reflects the date that you will embark on your ship, weather conditions permitting. However, the price of your trip also includes additional services to ensure a hassle-free experience from start to finish. In total there are two nights of accommodation included in Chile, in addition to your scheduled time on the ship.
You will be collected from your home for your private airport transfer in time for your flight to Santiago, Chile's capital city.
On arrival you will be met and transferred to your 5* city centre hotel where you will spend the night.
The following day, you will be transferred to the airport for the included charter flight to Puerto Williams. Here you will embark on your ship and set sail.
Please see the final paragraph of this itinerary for the included arrangements once you have disembarked.
---
Day 1 - Puerto Williams
A Chilean town, located on the southern shores of the Beagle Channel, Puerto Williams is surrounded by magnificent scenery. Wild windswept mountains rise above the tree line and are regularly dusted with snow. The mountain range of "Dientes de Navarino" (literally "teeth of Navarino"), completes the dramatic backdrop. Originally used by the Yaghan people, a hunter-gatherer tribe, the area was abandoned by them upon the arrival of European settlers.
The current city was established as a naval base in 1953; its name honours the British-Chilean naval commander John Williams Wilson of the 16th century. Initially protecting territorial possessions and fishing rights in the area, as well as offering logistical support to Antarctic bases, it has now become a departure point for scientific and tourist trips to the Antarctic region. Puerto Williams charms the visitor with a small village feel, complete with rustic buildings and a homely smell of drifting wood smoke.
---
Days 2 & 3 - Drake Passage
Sailing the legendary Drake Passage is an experience that only a few are lucky to experience. Set sail and slowly drop off the bottom of the map on an expedition down into the icy underworld of Antarctica. If the journey across Drake Passage sounds daunting, don't worry, you are never alone, even in rough seas; expect to be accompanied on this spine-tingling adventure by soaring albatrosses, perhaps a protective pod of humpbacks and a dolphin or two. Converging warm and cool ocean currents attract some spectacular animal life to the passage. Your arrival in Antarctica will see skyscraper sized icebergs salute you, in a land where penguins and whales roam undisturbed through snow and ice.
---
Day 4 - Antarctic Sound
The Antarctic Sound will be one of your first encounters of this white kingdom, located at the northerly tip of the Antarctic Peninsula. The Sound is an assault on the senses with imposing iceberg slabs that have broken away from the disintegrating Larsen Ice Shelf. You will come face-to-face with the extraordinary birds that call this landscape their home. Gentoo penguins hop around, and cape petrels sweep overhead. Before departure, you'll want to brush up on your photography skills to capture this magnificent continent in all of its unrestrained glory.
---
Days 5 to 7 - The Antarctic Peninsula
The Antarctic Peninsula lies a mere 620 miles from Tierra del Fuego and is a spectacular first taste of the snow-blanketed landscapes and colossal ice sculptures, which make up the White Continent. Unseen by humans until 1820, the peninsula offers the thrill of the truly unknown and extraordinary. It is sprinkled with research bases at the frontline of human scientific endeavour, their inhabitants dedicated to the study of a unique landscape, its exceptional wildlife, and the impact that humans are having on this pristine continent. Cathedral-sized icebergs will loom up close, blue-hued glaciers will slowly slip into view from imposing locations like Hope Bay and thousands of adorable Adelie penguin pairs are to be found thriving, undisturbed in this unique setting.
---
Day 8 - South Shetland Islands
The South Shetland Islands lie close to the northwestern tip of the Antarctic Peninsula, separated by the Bransfield Strait. Several countries maintain research bases here and with plump elephant seals, and crowds of gentoo, chinstrap and Adelie Penguins also calling the islands home, it can sometimes feel a little crowded! King George Island is the largest and hosts the majority of the research stations, some of which are populated all-year-round by small yet hardy crews. These islands offer extraordinary adventure in one of the most remote locations on Earth. Towering over the archipelago are the triple peaks of Mount Foster and you're bound to feel your heart pumping a little faster, as you sail into the centre of Deception Island's magnificent collapsed volcano caldera. Elephant Island, meanwhile, is written deep into the annals of Antarctic legend as the site where Ernest Shackleton and the stricken crew of the Endurance miraculously survived a harsh Antarctic winter, in 1916.
---
Day 9 - Drake Passage
Crossing back into the Drake Passage you will relive the chance to navigate those legendary seas with albatros, petrels and dolphins for company.
---
Day 10 - Sailing around Cape Horn
No two words conjured up more fear to sailors of the past than Cape Horn. A reputation for ferocious storms and mountainous seas, the cape was a place where a seafarer garnered respect for bravery against the odds. Once an unavoidable physical gateway to adventure and commerce in the Pacific Ocean, Cape Horn nowadays has more of a spiritual attraction. It draws intrepid travellers who wish to pay homage to the brave sailors who once risked their lives to pass this wild and inhospitable headland.
When the weather is clear from the frequent icy squalls that batter the island's shores, a 23 feet (7m) high steel monument can be seen standing about 1 mile (1.5km) away from the true cape, near the Chilean navy station. It is the silhouette of an albatross, the bird that is said to carry the souls of those sailors who perished "rounding the Horn".
---
Day 11 - Puerto Williams
Returning to Puerto Williams after your Antarctic adventure, it is time to disembark and say farewell to the crew, the expedition teams and your fellow travellers as you head for home.
---
Included travel arrangements after disembarkation
On arrival into Puerto Williams you will take your included charter flight back up to Santiago. There is an optional included final night at your Santiago hotel before continuing your onward travel back home. Alternatively, if your flight home departs from Santiago the same evening, you will have day use of the hotel included.

What our customers think of Highlights of the Antarctic Peninsula
Highlights of the Antarctic Peninsula trips scored 4.5/5 from 2 reviews
Visiting the old British Antarctic Survey huts which have been left 'as they were when the occupants left'.

Travelled: March 2020
Antarctica is the most beautiful place on Earth!

Travelled: February 2023
About The Ship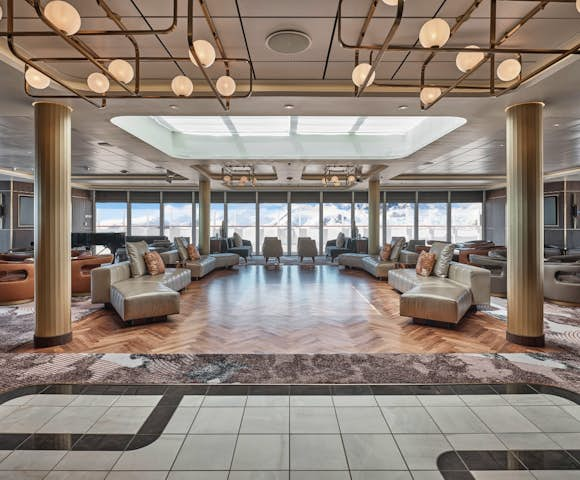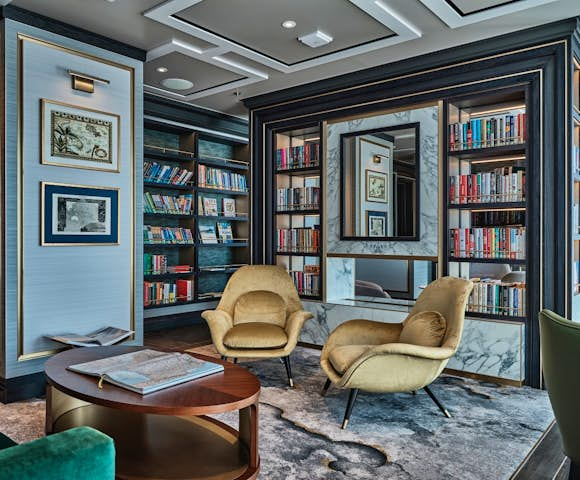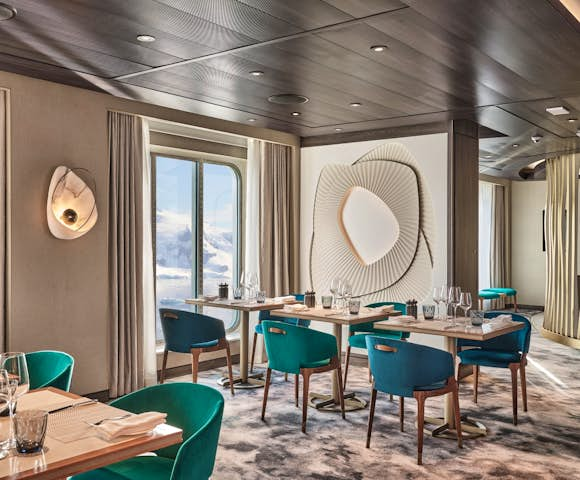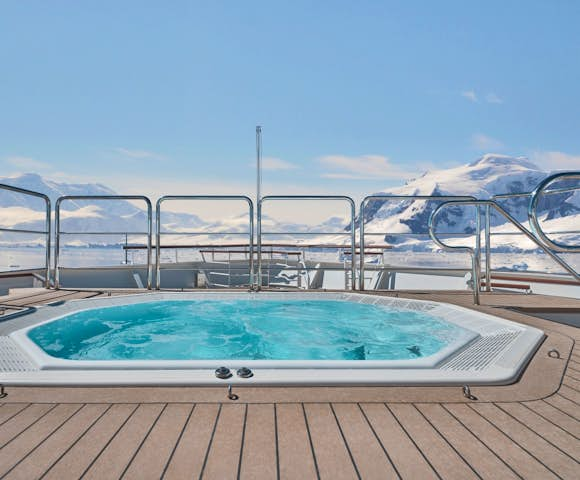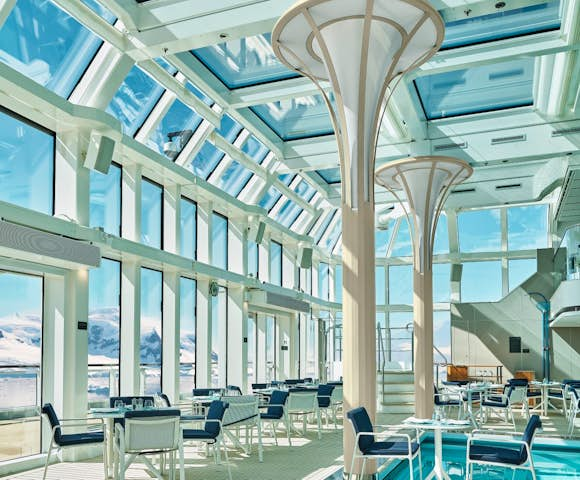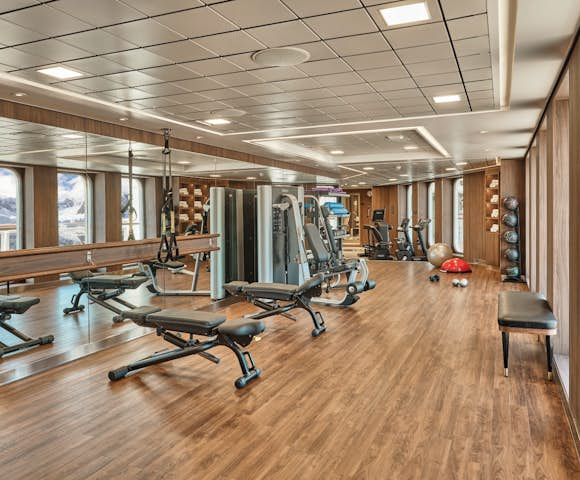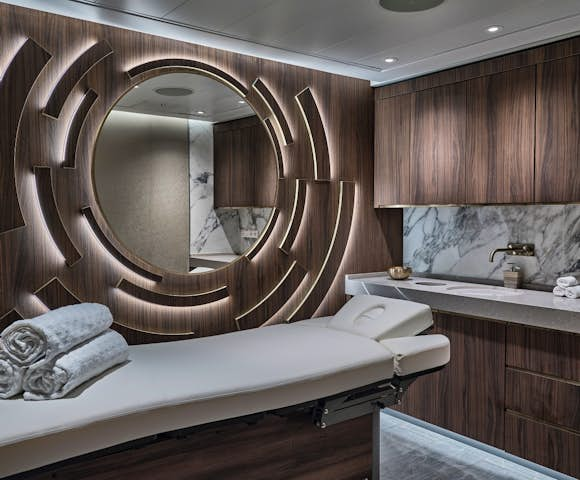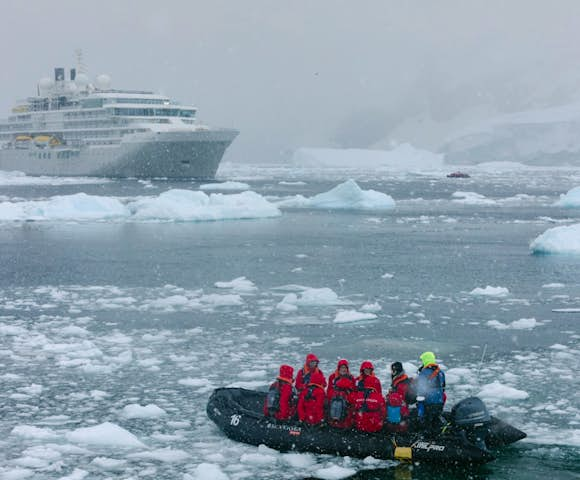 Combines cutting edge systems with true 5* luxury and comfort
Highest ice-class rating and a top speed of 20 knots: can comfortably tackle challenging polar waters
Spacious all-suite cabin types, all with private verandas
Industry-leading onboard staff to guest ratio of 1:1 - personalised service on an expedition ship
A large, experienced team of polar experts onboard
Bookable as a door-to-door fully inclusive package - seamlessly hassle free travel
Prices, Departures and Inclusions
Prices quoted below are per person based on 2 people sharing. Cabin availability changes all the time so please contact us for up-to-date details and information on specific cabin availability.

Additional Notes
Please note:
23/24 season: 21-Jan-24 and 30-Jan-24 departures are 13 days long.

All other departures are 11 days long.

Single Supplement And Child Policy
Please call or contact us for details about single supplements. Children aged 6 years old or over are welcome.
Optional Adventure Activities
Enhance your trip with the following add ons. Limited places per activity.
Get in contact to check availability.
Includes
Door-to-door chauffeur service transfer from your home to the airport and back
(Applicable for distances up to 50 miles. For longer distances, special tariffs apply. If not desired, or not available in your location, a credit will be applied.)

Economy class international flights for the first two guests on your booking. For these two travellers, where international flights are not available, or not desired, an air credit reduction will be applied to your booking.
Two 5* hotel nights stay in Santiago (1 pre & 1 post voyage)
Charter flights between Santiago and Puerto Williams (round trip)
24 hour room service provided by your suite butler and open seating across a choice of dining venues
Beverages in-suite and throughout the ship, including champagne, spirits and selected wines of the day
All your shore excursions and time off the ship
Complimentary kayaking session
Complimentary parka expedition jacket, water bottle and daypack
Complimentary Wi-Fi in all suites
Gratuities included
Excludes
Economy class flights for any guests beyond the first 2 travellers on the booking
Airline excess baggage charges
Rubber boots to wear off the ship must be hired in advance (cost approximately USD $90pp)
Dinner at La Dame restaurant onboard (supplement of USD $60pp per sitting)
Premium wines from the wine menu
Laundry services
Spa treatments
Additional onboard purchases (i.e. gift shop)
If you have booked on a "port-to-port" fare basis or choose to take an air credit* the international flights and airport transfers - both at home and in Santiago - are not included. *Your Swoop specialist will let you know if this alternative fare option is available on your voyage to see if you wish to opt-in.
Visa, passport and any vaccination expenses
Personal travel insurance
Questions about this Voyage?