Life before Swoop
Born in California, raised partly in Taiwan, and working most of my adult life in Hong Kong as a flight attendant means I've grown up flying on planes and fascinated with traveling, different cultures, and foods.
Pre-Covid times, some of my must-do trips every year were snowboarding, scuba diving, and hiking. Some of my favorite experiences have been snowboarding in Japan, diving with whale sharks and hammerheads (and a Mola!) in the Galapagos, diving with giant manta rays in the Komodo Islands, and last but not least...camping and hiking my way through Banff and Jasper in Canada.
My closest penguin encounter was with a king penguin colony in Parque Pingüino Rey in Tierra del Fuego, Argentina. Antarctica is definitely on the bucket list, so I can't wait until it's my turn to set foot on the White Continent.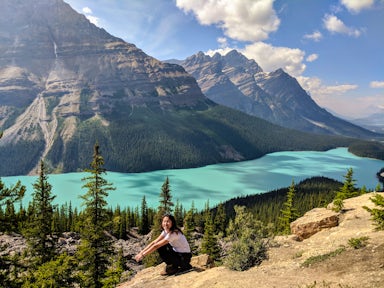 A quick detour at Bow lake on my trip through Banff and Jasper in Canada
Day to day at Swoop
As part of the Customer Experience Team at Swoop, I work to make sure every trip will be a truly memorable one and help start things on the right foot. I'm always aiming to excite and delight you prior to your voyage, making sure you are 100% prepared for your once-in-a-lifetime experience.
There is no question too silly or small, I am on hand to answer any queries or go the extra mile to add any special touches you might have in mind. Please feel free to reach out, I'd love to chat with you.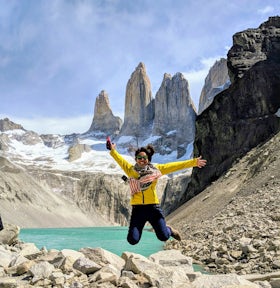 A glorious day hike up to Mirador Base Las Torres, Torres del Paine National Park

What our customers think of Venus
Initial contact with Iain at Swoop was very good and he gave us a very good deal. Venus was also quick to respond to questions. Read the full review

Travelled: February 2022
The care and detailed attention to booking and seeing the journey through from start to end was the best one could ever expect. Read the full review

Travelled: December 2021
Thank you to the team at Swoop, especially Venus who with her colleagues put their heart and soul into making this dream a success. Read the full review

Travelled: December 2021
My photos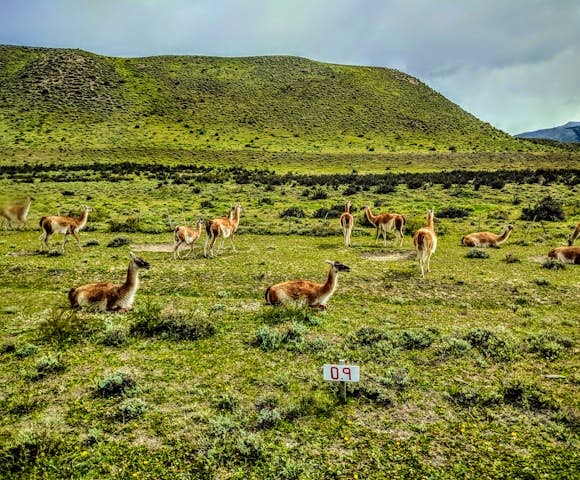 Why I love travelling
For me, travelling is all about the people and the memories we get to keep from the experiences we have had. I love visiting places that remind me how small I am in this great big world and make me appreciate all the amazing wonders the earth has to offer.
It's not just about the destination but the people you meet along the way, the chance to learn about other cultures and build a better understanding of the world around you. I love nothing more than sharing some of my passion for travel with my customers!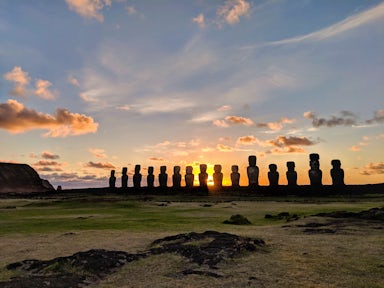 Watching the sun rise over Moais in Ahu Tongariki, Rapa Nui (Easter Island)