Trip Summary and Itinerary Map
5 full days exploring the Antarctic Peninsula
Stress-free inclusive travel package comprising domestic charter flights, transfers, pre-cruise hotel night in Buenos Aires, premium alcoholic drinks, Starlink WiFi and 24/7 room service
Purpose-built for exploring the polar regions, this ultra luxury ship ensures an authentic expedition experience without compromising on comfort
Between off-ship excursions, relax in one of the outdoor jacuzzis, get to know fellow travellers or attend an educational presentation from the experienced naturalist guides
Experience Antarctica from beneath the waves on a unique high-tech submarine excursion (additional cost)
Alternatively, explore amongst the icebergs on the surface with a one-off kayaking session (additional cost)
Landmarks potentially visited on Elegant Antarctic Peninsula
Operator's Itinerary
Day 0:
Transfer from the airport to your included pre-cruise night at a luxury hotel in the chic Argentine capital city of Buenos Aires.
---
Day 1: Flight to Ushuaia & Embarkation
Today you will join your fellow guests for the transfer to the airport. Here you will take a charter flight of approximately 3.5 hours down the length of vast Argentina to your destination of Ushuaia. Located "at the end of the world" the approach to this port city is spectacular, nestled among snow-dusted mountains.
On arrival you will be met and driven the short distance to the port where your ship awaits. Once safely on board and briefed for departure, you will set sail and head down the picturesque Beagle Channel. This is the perfect time to get to grips with the copious amounts of deck space available onboard and look out for your first wildlife sightings.
---
Days 2 & 3: At sea - crossing the Drake Passage
You will be crossing the infamous Drake Passage as you head between the tip of South America and the Antarctic Peninsula. This is the perfect time for the large expedition team of naturalists to begin preparing you for the excitement ahead. There will be a range of both practical briefings and hugely informative educational presentations. You might have a lecture on the formation of glaciers, or the history of some of the continent's earliest explorers. Of course, there will also be talks about many of the iconic Antarctic species you will be looking out for during your voyage.
It is also worth getting out on deck as this can be an excellent time to look for huge seabirds such as albatross and giant petrels gliding past the ship. There may be the opportunity to participate in Citizen Science projects including seabird and cloud surveys. As you reach the end of your crossing, keep an eye out for your first iceberg!
---
Days 5 to 9: Exploring Antarctica
It's time to begin exploring the incredible landscapes and wildlife of the White Continent. Your ship is the perfect launchpad for adventure with its fleet of 24 sturdy Zodiac ribs, which will allow you to disembark and head for the wild shore. Here you may be watching penguins waddle past en route from the sea to their rookeries, or crunching through the snow as you hike up to a spectacular viewpoint. The Zodiacs are also the ideal vehicle for looking for marine life out on the water, as you cruise quietly through iceberg graveyards on the hunt for seals and whales.
If you have signed up for one of the optional cost activities such as kayaking or heading below the waves for a unique submarine dive, the onboard team will be in touch to let you know further details about how and when these will take place.
In between landings you will have plenty of time to relax and unwind on board, taking advantage of the ship's extensive amenities. Sit back and enjoy an educational talk by one of the naturalists, or warm up with a soak in the outdoor jacuzzi. If your muscles are weary, indulge in a massage in the spa or take in the view from your private balcony.
There is no such thing as a fixed itinerary in Antarctica. The Captain and Expedition Leader will be constantly amending the plans according to the weather and ice conditions, along with taking advantage of impromptu wildlife opportunities. Each evening you will be briefed on Plan A for the following morning, but do take this with a huge pinch of salt.
---
Days 10 & 11: Crossing the Drake Passage
Bid Antarctica farewell as you set sail north for Ushuaia. Your expedition team will continue to provide a stellar program of educational talks on all things Antarctica. There will also be plenty of time to relax and start sorting through your photos, whether it be from the comfort of your suite or from the ship's many social areas.
---
Day 12: Disembarkation
This morning you will disembark the ship in Ushuaia. You will then be transferred to the airport for your flight back up to Buenos Aires. The return to civilization can be quite the shock to the system after your experience in the pristine landscapes of Antarctica. On arrival back into the capital, you are then free to continue with your onward travel arrangements.
If you would like to extend your time in South America either before or after your cruise, Swoop can suggest options such as time relaxing and reflecting by the pool of a traditional estancia (ranch), or heading north to the dramatic cascades of Iguazu Falls. Please let us know if we can help you plan more adventures.
About The Ship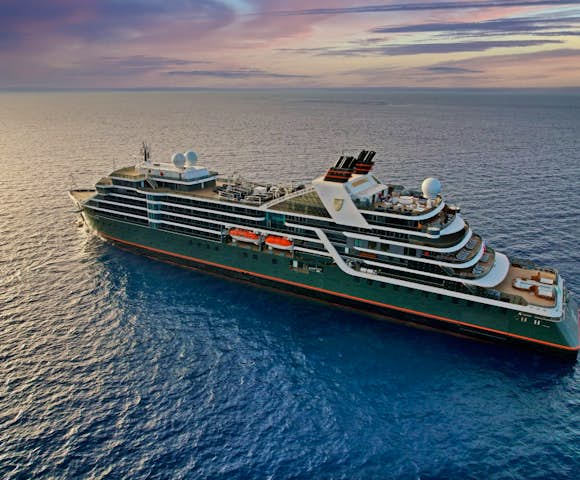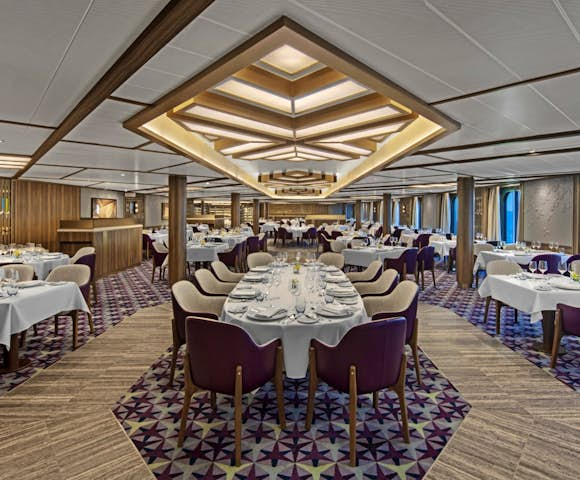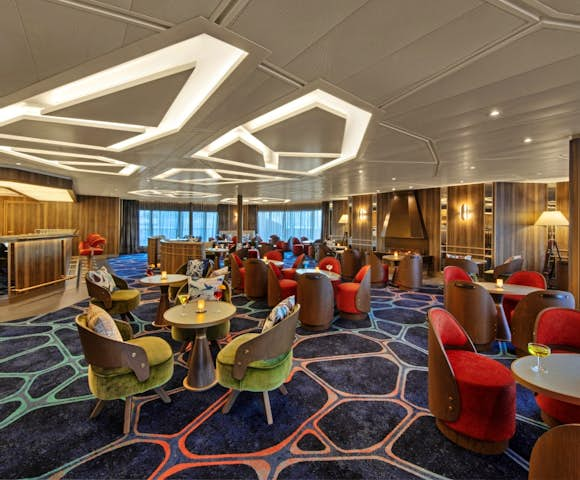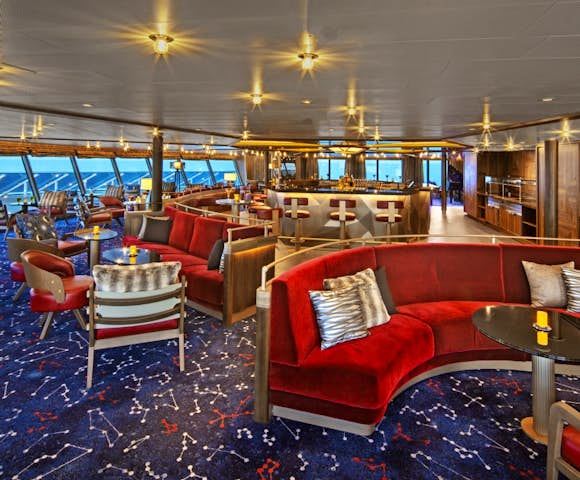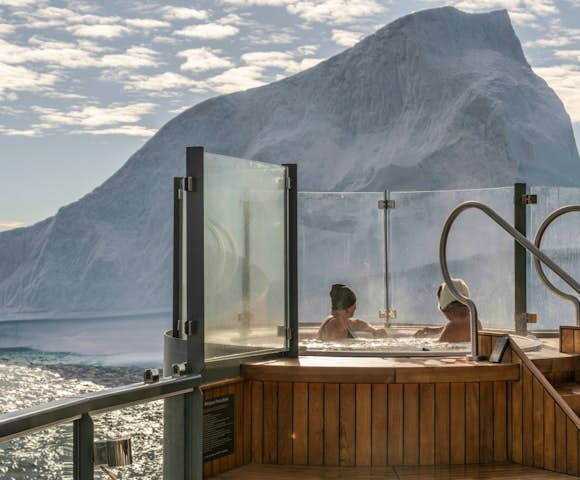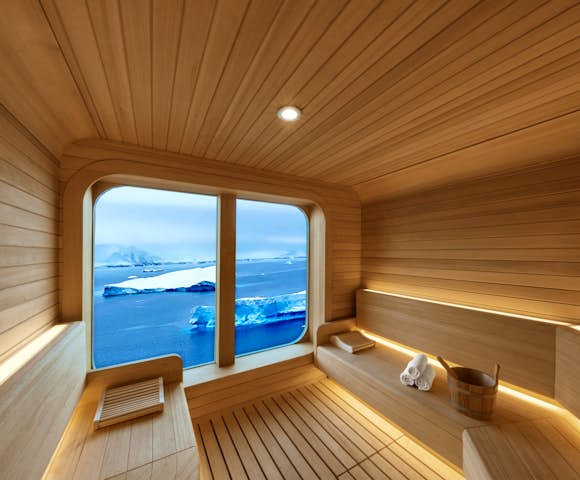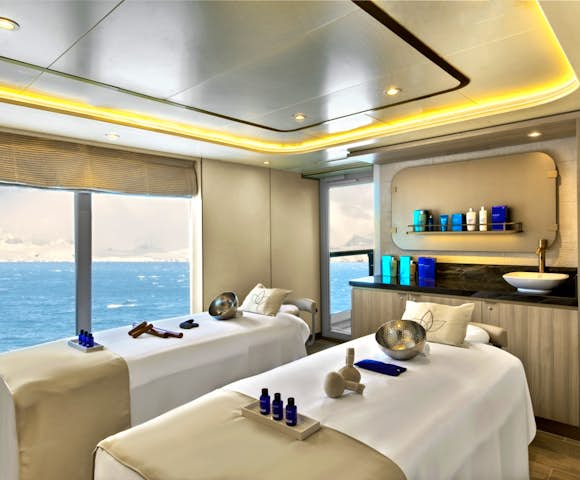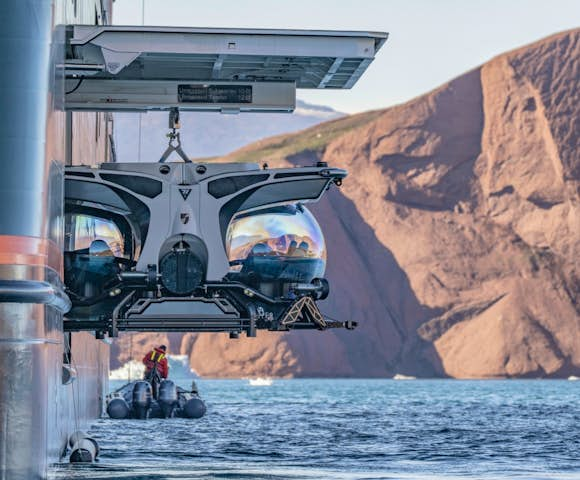 Ice-strengthened hull, rated PC6 to ensure safe navigation through challenging polar waters
30,000 ft² (2,750 m²) of open decks
Travel stress free with a full voyage package including hotel stay and charter flights
Each suite is equipped with its own private veranda
Optional submarine and kayaking trips available (additional cost)
Prices, Departures and Inclusions
Prices from USD $10,304 per person. Cabin availability changes all the time so please contact us for up-to-date details and information on specific cabin availability.

This trip can run as a group trip, with prices starting from $10,304 per person for a complete group. If you are looking to join a group or you are a solo traveller we will help to form likeminded groups of travellers. Please let us know your travel plans.
The trip can also run on a private basis to fit around your plans. Departures may be tailored and can be set up on a date of your choice. Please note that there is a higher price for smaller groups. Please enquire for further details.
Additional Notes
Please contact Swoop for the latest pricing and availability for this trip.

Departures date for this itinerary are as follows:
17th - 28th November 2023
27th November - 8th December 2023

7th - 18th December 2023

9th - 20th December 2023

17th - 28th December 2023

27th December 2023 - 7th January 2024

18th - 29th January 2024

20th - 31st January 2024

9th - 20th February 2024

11th - 22nd February 2024

Please note that the first date signifies the complimentary hotel night in Buenos Aires; you will then embark on the ship one day later, and disembark on the second provided date.

Optional Adventure Activities
Enhance your trip with the following add ons. Limited places per activity.
Get in contact to check availability.
Activity

Cost

Additional Information

Paddling

$

200

One-off paddle session lasting approximately 60-90 minutes using double kayaks. Available on all departures, subject to weather and ice conditions. Price is subject to change. Booking in advance (at the time of confirming your cruise reservation) is strongly recommended due to limited availability of spaces.

Submarine

$

1,000

Approximately 45 minutes dive time, aboard one of the ship's twin 7 person (6 guests + 1 pilot) submarines. Available on all departures, subject to weather and ice conditions. Price is subject to change. Booking in advance (at the time of confirming your cruise reservation) is strongly recommended due to limited availability of spaces.
Includes
Pre-cruise hotel night in Buenos Aires

Charter flights between Buenos Aires and the port city of Ushuaia
Welcome Champagne and complimentary in-suite bar stocked with your preferences
Complimentary premium spirits and fine wines available on board at all times
Open seating and complimentary dining across 8 venues
24 hour room service provided by a Suite Attendant
All shore excursions and Zodiac cruises
Complimentary 3-in-1 Helly Hansen parka expedition jacket and waterproof daypack for off-ship exploration
Complimentary Wi-Fi in all suites
Gratuities included
Excludes
International flights to/from Buenos Aires
Any additional accommodation pre or post cruise outside of the aforementioned night in Buenos Aires
Optional kayaking and submarine excursions
Rubber boot rental (Approximately USD $90 per person, to be ordered in advance)
Laundry services
Spa treatments
Additional onboard purchases (i.e. gift shop, some premium alcoholic beverages)
Personal travel insurance
Any visas that may be required
Questions about this Voyage?