Trip Summary and Itinerary Map
5 full days in Antarctica = 10 planned 'off ship' excursions
A very comfortable and elegant ship, but with an adventurous heart – a class act at a very fair price
We like this ship's state-of-the-art stabilisers and amazing guides
Wine, beer and soft drinks are included with lunch and dinner
Camping and kayaking excursions
Complimentary 2 night stay in a 5* hotel in Ushuaia, with parka jacket and 200Mb Free Wi-Fi
Operator's Itinerary
Day 1: Arrival day in Ushuaia

Arrive in Ushuaia a day before the adventure begins and enjoy a complimentary stay at Ushuaia's finest 5 star hotel (please enquire for more details). This day is designed to ensure that any flight delays or missed connections won't affect your plans, and that you can begin your trip fully rested. Explore the trails, visit the spa, head into town, or simply relax in the surroundings.
---
Day 2: Free day in Ushuaia
You have the day free to explore Ushuaia today. Perhaps head into town to explore the Antarctic wing of the quirky Maritime Museum in the old prison and look out for shore birds along the edges of the docks. We can also arrange day trip tours in advance so you can head out into the spectacular wilderness surrounding the city, such as Tierra del Fuego National Park. Alternatively, continue relaxing at the hotel and enjoy the glorious sunset from the pool. There will be a briefing this evening, which is a great opportunity to ask questions and to meet some of your fellow travellers.
---
Day 3: Embarkation
After a relaxed final morning, transfer to the ship mid-afternoon. Once on board, meet your Expedition Team and the ship's officers. A safety and orientation briefing will be followed by the Captain's welcome dinner. As the ship sails down the Beagle Channel this evening head out on deck with your binoculars and camera. Look out for Magellanic penguins and sea lions in the water. If you're lucky you might even spot a whale or dolphins! This is also one of the best places to spot black-browed albatross, which can often be found floating on the water in large groups.
---
Days 4 & 5: Drake Passage
You will be crossing the infamous Drake Passage, which is a right of passage for Antarctic explorers. Among the wildlife spotting opportunities as you sail south are the albatrosses, prions, and petrels that frequently follow the ship. The Expedition Team will be out on deck with you helping you to identify the different species. This time will also be used by the naturalists on board to provide a range of educational lectures on the wildlife, history, and geology of Antarctica, as well as mandatory briefings on environmental regulations and expedition safety.
Those interested in participating in Citizen Science opportunities may be able to take part in seabird counting surveys along with mapping cloud patterns for NASA. As you cross the Antarctic Convergence and approach your destination, keep an eye out for your first iceberg sighting.
---
Days 6 to 10: Antarctica
For your adventure in Antarctica the expert Expedition Leader and Captain will create a flexible itinerary based on the ever-changing weather and ice conditions along with wildlife opportunities. You will explore spectacular bays, often filled with sculptural icebergs with myriad hues of blue and white. On shore you will always be on the lookout for Antarctica's most famous residents - the penguins! The most commonly seen are the distinctive gentoo penguins, but you may also spot Adelies and chinstraps. Out on the water, you will zodiac cruise on the hunt for seals snoozing on the ice and whales feeding on krill. Sometimes the ship's deck will be the best platform for exploring as you sail through jaw-dropping channels, where glaciers pour down from the mountain tops and spill into the sea. Each day is different to the last and your expedition team are focussed on maximising your time exploring this utterly unique landscape.
---
Days 11 & 12: Drake Passage
As you wish Antarctica farewell, the education lectures and wildlife spotting will continue as you sail back to Ushuaia. There is time to reflect on your adventures and perhaps starting to sort through hundreds of photos.
---
Day 13: Ushuaia disembarkation
A morning disembarkation in Ushuaia allows you to catch an afternoon flight to Buenos Aires or to stay in Ushuaia for further adventures.
---
NOTE: This itinerary is for guidance only as each voyage will vary depending on ice and weather conditions, and opportunities to see wildlife. Flexibility is key and all part of the adventure of an expeditionary cruise.


What our customers think of Antarctic Peninsula Classic
Antarctic Peninsula Classic trips scored 4.6/5 from 81 reviews
Antarctica is the most pristine place that I have ever visited. My wife and I were amazed at the amount of wildlife we got to experience (Adelie, Gentoo, and Chinstrap penguins; Leopard, Crabeater, Weddell and Elephant seals; Humpback whales and a pod of over 20 Orcas that swam right by the ship). The ship and expedition staff were the most professional and informative group. They all worked well together and went out of their way to interact with the passengers. The best part about the team was how quickly they adjusted to weather conditions. This allowed us to not miss out on our landings and expeditions.

Travelled: February 2021
Seeing our first iceberg, before seeing land, was quite memorable, as was seeing the amount and size of the glaciers. Also, seeing the number and diversity of wildlife, in such a harsh climate, was not only memorable but encouraging as to the adaptability of nature.

Travelled: January 2020
Awesome, Incredible, Amazing, Wonderful, Perfect, Great Response, I would do it all again! Tough to give only one example, camping, polar plunge, cruising on Zodiac's, landings, lectures, food, cabins, talent show Wildlife, great. Everyone was amazing passengers, great expedition team leader and members, and crew It was all a surprise. Whatever I thought I knew, what I thought I expected everything surprised me. Especially the icebergs, colors, wildlife, history Can't limit to one answer hitting the water in the polar plunge, watching the leopard seal catch penguins and being only feet from all of it, the whales, the penguins were so amazing.

Travelled: February 2021
The vastness of the continent; seeing the wildlife up close; the incredible expedition team and the operator's staff and crew; the learning opportunities from the lectures; the opportunity to make new friends from around the world....spending Christmas and my Birthday in an utterly indescribable place on our planet!

Travelled: December 2019
There were so many great moments, although the first day when the weather cooperated was truly the best day! Walking among our first gentoo colony and seeing how clumsy they are on land but graceful they are in the water - and the sun was shining, it felt so warm that everyone was stripping off their layers! And later that day, we kayaked through an ice graveyard and the water was so smooth, and our guide let us jump into the freezing cold water at the end of our paddle!

Travelled: December 2022
Opening the drapes in my cabin the first morning and seeing Antarctica

Travelled: December 2022
For me the highlight was being at the top of Useful Island early in the morning with clear blue skies. Everywhere we looked there were white mountains, islands, wildlife and blue water. I was really impressed with the professionalism and friendliness of the ship's operator and the Hebridean Sky staff.

Travelled: February 2021
I would say that the highlights were the landings and zodiac cruising. The landscape and wildlife were in a word amazing! Otherworldly! The expedition team MADE the experience... so informative and caring! I was surprised that the Drake crossing was SO SMOOTH! Wonderful Crew and perfect weather. The morning we spent on Useful Island... it was a pre-breakfast landing and it was just perfect... I will never forget it!

Travelled: February 2021
It would be impossible to choose the most memorable moment because the entire trip was so incredible! The first time we stepped onto the ice is definitely high up on my list!!

Travelled: December 2022
The Zodiac cruise among the icebergs, sheet ice, and pack ice around Pleneau Island, accompanied by an intelligent, well-informed guide who took a few "ice-breaking" risks and kept us all well-informed as to exactly what he was doing.

Travelled: December 2022
Our camping expedition was a one of a kind with the penguins coming to check out the people who landed on their property and placed sleeping bags on the snow.

Travelled: January 2022
Memorable...? Getting on the plane back to NYC

Travelled: January 2022
Very luxurious cruise, fantastic exploration team that provided though information, lectures, trips on zodiacs and large "citizen scientist" programs. Icebergs and all wildlife was observed close up and the whenever anyone saw more animals, it was announced over the PA system so everyone could see them. It included some fun events like a photo contest, charity auction, and "get to know your team" game.

Travelled: February 2021
Doing our first landing into the peninsula itself. The terrain was amazing and the weather was gorgeous. It is exactly what I imagined Antarctica to be like.

Travelled: January 2023
Highlight: Cuverville Island We liked the landscape and the wildlife a lot. Due to strong winds, quite some landings had to be cancelled (including the camping), but this was well explained and managed by the crew. The staff was very good.

Travelled: February 2021
Climbing up the ice shelf overlooking the ocean and passing waddles of penguins.

Travelled: March 2020
Kayaking and being surrounded by humpback whales

Travelled: February 2020
Everything about the trip was first-rate! Of course the geography and wildlife were spectacular, even more than we expected. But we were blown away by the expedition staff - by their amazing knowledge and ability to share it, their friendliness and the ability to adjust to situations at a moment's notice - like the time the captain slowed and turned and they launched zodiacs so we could see unexpected whales more closely. Our fellow travelers were all interesting and fun and the quality of the staterooms and ship generally were fantastic - as was the food!

Travelled: February 2021
Austine & Cathleen Stitt/Noland -
Camping on the peninsula, Polar plunge, Kayaking, Lemaire Channel

Travelled: January 2023
Loved the Kayaking with seals and penguins. The sheer beauty of Antarctica was totally off the charts amazing, it was nothing like I had ever experienced.

Travelled: February 2020
About The Ship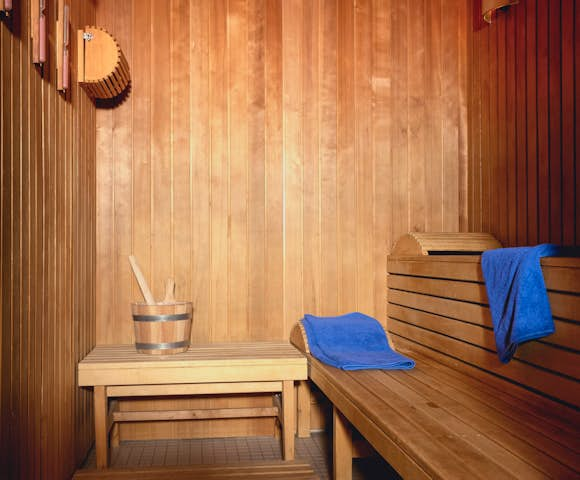 With the highest ice-class rating available (1A Super)
Her speedy average cruising speed of 13.5 knots means less time at sea and more time exploring
Plenty of space: takes up to 139 guests, even though she was originally built for 180
Large picture windows in the dining room mean you can enjoy spectacular Antarctic views
A variety of deck spaces to soak up the glorious landscape from every angle

This ship has so many strong attributes, but for me it's Seaventure's wide expanse of windows in every social area. The wrap-around windows in the Panorama Lounge make for a perfect spot to defrost after a busy day exploring, without missing any of the jaw-dropping landscapes!


Alex Mudd Polar Specialist
Prices, Departures and Inclusions
Prices quoted below are per person based on 2 people sharing. Cabin availability changes all the time so please contact us for up-to-date details and information on specific cabin availability.
Triple Suite
Porthole Suite
Twin Window Suite
Veranda Suite
Owner's Suite
November 2023

Save up to 25%
20-Nov-2023

$

9,895

Full

Save 15%

Save 25%

$

21,885

Enquire

29-Nov-2023

$

10,995

$

12,645

Save 15%

Save 25%

$

24,315

Enquire

December 2023

Save up to 25%
9-Dec-2023
Full
Full

Save 15%

Save 25%

$

27,225

Enquire

19-Dec-2023

$

14,165

Full

$

15,865

$

20,625

$

27,225

Enquire

January 2024

Save up to 25%
28-Jan-2024

$

12,315

$

14,165

Save 15%

Save 25%

$

27,225

Enquire

February 2024

Save up to 25%
19-Feb-2024

$

12,645

$

10,995

Save 15%

Save 25%

$

24,315

Enquire

November 2024

Save up to 15%
19-Nov-2024

Save 15%

Full

Save 15%

Save 15%

Save 15%

Enquire

29-Nov-2024

Save 15%

*

Save 15%

Save 15%

Save 15%

Save 15%

Enquire

December 2024

Save up to 15%
8-Dec-2024

Save 15%

Save 15%

Save 15%

Save 15%

Save 15%

Enquire

18-Dec-2024

Save 15%

Save 15%

Save 15%

Save 15%

Save 15%

Enquire

January 2025

Save up to 15%
15-Jan-2025

Save 15%

Save 15%

Save 15%

Save 15%

Save 15%

Enquire

February 2025

Save up to 15%
6-Feb-2025

Save 15%

Save 15%

Save 15%

Save 15%

Save 15%

Enquire

16-Feb-2025

Save 15%

Save 15%

Save 15%

Save 15%

Save 15%

Enquire
* Note: Prices are per person. Paid in USD ($) - figure above is based on today's exchange rate. Actual cost $8445
Additional Notes
Please note:
The 20-Nov-2023 and 29-Nov-2024 departures are 12 days long.

---
The departures on 19-Nov-2024 and 8-Dec-2024 have an additional activity focus. These voyages include one complimentary kayaking, camping and snowshoeing session for each guest (subject to appropriate weather and ice conditions during your expedition).
Single Supplement And Child Policy
For those travelling solo who would like their own cabin, the single supplement is 1.7 times the cost of a single berth. Please contact us for details. There is no single supplement for solo passengers willing to share a cabin.
Children aged 12 years old or over are welcome. There isn't any concession on pricing.
Optional Adventure Activities
Enhance your trip with the following add ons. Limited places per activity.
Get in contact to check availability.
Activity

Cost

Additional Information

Kayaking

$

895

An immersive full kayaking program for those who want to kayak multiple times (as often as weather and ice conditions allow) with a maximum of 10 fixed participants. Booking in advance is essential.

Camping

$

250

Available on selected departures. $250-295 depending on departure. Limited spaces.

Paddling

$

250

One-off discovery paddle session with a maximum of 14 participants per session. Available on select departures, subject to weather conditions. Previous kayaking experience is required. Booking in advance is strongly recommended.
Includes
All airport/ hotel/ ship transfers on Day 1
For trips departing from October 2023 - March 24: all alcoholic and non-alcoholic beverages included (some super premium brands are excluded). For trips departing October 2024 - March 2025: beer/wine/soft drinks are included with lunch and dinner
Complimentary parka jacket

Daily international news service
Post voyage digital log
Two pre-voyage 5* hotel nights in Ushuaia

Free public internet and 200Mb of Wi-Fi
Voyage aboard the vessel as indicated in the itinerary
Accommodation and meals during the voyage on full board
All shore excursions and zodiac activities
Educational lectures by expert onboard polar guides
Access to an onboard doctor and basic medical services
Loan of rubber boots for the voyage's duration
Comprehensive pre-departure information
Port taxes and any entry fees to historic landing sites
Excludes
Any flights to and from points of embarkation/disembarkation

Any additional pre/post land services, including meals
Transfers not specified in the itinerary
Optional non-complimentary adventure activities (e.g. kayaking)
Visa, passport and any vaccination expenses
Airport arrival or departure taxes
Personal travel insurance
Items of a personal nature, e.g. laundry, beverages and communication
Customary staff gratuity at the end of the voyage
Additional onboard purchases (i.e. gift shop)
Questions about this Voyage?