Antarctic Peninsula Classic - 11-14 - $7,995
Trip Summary and Itinerary Map
5 full days in Antarctica = 10 planned 'off ship' excursions
A very comfortable and elegant ship, but with an adventurous heart – a class act at a very fair price
We like this ship's state-of-the-art stabilisers and amazing guides
Camping and kayaking excursions
Complimentary 2 night stay in a 5* hotel in Ushuaia, with parka jacket, wine with dinner and 200Mb Free Wi-Fi
Day 1: Pre-arrival day in Ushuaia
Arrive in Ushuaia a day before the adventure begins and check into the beautiful Arakur Hotel & Resort. This day is designed to ensure that any flight delights or missed connections won't affect the plans, and that you can enter the trip fully rested. Explore the trails, visit the spa, head into town, or simply relax in the surroundings.
---
Day 2: Free day in Ushuaia
Go with the flow exploring Ushuaia today: see some of the sights, from museums to Argentinean leather markets, and continue enjoying the lovely Arakur. The optional evening briefing is a great opportunity for you to ask questions and to meet some of your fellow travellers.
---
Day 3: Embarkation
Transfer to the ship mid-afternoon and once on board, meet the Expedition Team and the ship's officers. A safety and orientation briefing will be followed by the Captain's Captain's welcome dinner.
After dinner, take in the mountainous scenery on the early evening sail down the Beagle Channel, passing Magellanic Penguin, Rock Cormorant, and Sea Lion colonies.
---
Days 4-5: Drake Passage
Among the wildlife spotting opportunities as you sail south are the Albatrosses, Prions, and Petrels that frequently follow the ship. The Expedition Team will be out on deck with you, looking out for the whales and dolphins as well. In the lounge there will be a range of informative and entertaining presentations on the wildlife, history, and geology of Antarctica, as well as helpful briefings on environmental regulations and expedition safety.
Those interested in Citizen Science can take part in SeaBird sighting surveys, or help collect salinity samples and weather data along the way. You're likely to witness some spectacular sights, from icebergs to an array of seabirds and whale species. If you're lucky, you may see some of them fully breach from the sea.
The length of our journey depends on sea conditions but you should approach the South Shetland Islands of the Antarctic Peninsula in the evening of day 5.
---
Days 6-10: Antarctica
The land of superlatives, Antarctica! The Expedition Leader and Captain will create a flexible itinerary based on weather, ice, and opportunity. The route will stress the most scenic bays and channels of the Peninsula with stops at penguin rookeries, seal wallows, bird colonies and whale feeding areas as well as sites of historic and scientific interest.
The first sight of land will likely be that of the South Shetland Islands. These highly volcanic islands offer amazing abundance and beauty. You may visit Half Moon Island nestled inside Livingston's eastern shore or, conditions permitting, visit historic Deception Island. Being further north, sub-Antarctic species are more commonly found here, including Chinstrap penguins and Southern Elephant seals.
As you head south across the Bransfield Strait, you enter the Trinity Coast and Gerlache Strait. Here you may explore picturesque Neko Harbour, sheltered Paradise Harbour, the Humpback Whale favoured Wilhelmina Bay, the striking Lemaire Channel, the wildlife-filled Penola Channel, or the majestic Neumayer Channel. You may stop at an active scientific base such as Poland's Arctowksi or Ukraine's Vernadskiy, as well as a historic base such as the UK's Port Lockroy or Wordie House.
Adelie, Chinstrap and Gentoo penguins abound, and Weddell, Crabeater and Elephant seals are often found hauled out to rest along with predatory Leopard Seals and the aggressive Antarctic Fur Seal. Minke and Humpback Whales are frequent visitors in the late season and Orca sightings are also common.
---
Days 11-12: Drake Passage
The presentation series and wildlife spotting will continue as you sail back to Ushuaia and reflect on beautiful Antarctica and its fragile future. You'll arrive at Ushuaia in the early hours of day 13.
---
Day 13: Ushuaia disembarkation
A morning disembarkation in Ushuaia allows you to catch a flight to Buenos Aires or stay in Ushuaia for more sights and adventure.
---
Additional Notes:
An express voyage is available, which is 12 days in total with 4 days in Antarctica. Departure dates are 18-Dec-2019, 27-Dec-2019, 17-Jan-2020, 21-Nov-20 and 30-Nov-20.
The 27-Feb-20 and 27-Feb-21 departures are 14 day trips, spending 7 days in Antarctica with a particular focus on marine mammals.
The 14-Feb-2020 and 7-Jan-2021 departures are unique 15 day trips, spending 8 days in Antarctica, exploring the Antarctic Sound and Weddell Sea.
---
NOTE: This itinerary is for guidance only as each voyage will vary depending on ice and weather conditions, and opportunities to see wildlife. Flexibility is key and all part of the adventure of an expeditionary cruise.

What our customers think
The landscapes and wildlife were amazing. The crew and guides were top-notch. Swoop made the best possible recommendations. They were responsive to all requests, and our polar specialist, John Newby, was extremely knowledgeable as well as personable.

Patricia & Richard Florida January 2018

There was a fleeting moment of anxiety on the first landing when the Zodiac had to push its way through floating ice, but I quickly developed confidence in the boat and the drivers. Expedition staff were all extremely well prepared and safety conscious.

Marc Florida December 2017

Everything about the trip was first-rate! Of course, the geography and wildlife were spectacular, even more than we expected. But we were blown away by the expedition staff - by their amazing knowledge and ability to share it, their friendliness and the ability to adjust to situations at a moment's notice.

Austine & Cathleen Colorado November 2017

Went beyond expectations. Too many highlights to just pick one. The landscape and wildlife was breathtaking. Wonderful crew and passengers. Could not have been any better.

Susan & Andy Florida January 2018
An elegant 5* yacht for 110 guests
Very spacious cabins, double the average
1C ice class + retractable fin stabilisers
Optional kayaking
Optional camping (on selected departures)
Complimentary jacket (on selected departures) & loan of rubber boots
Includes a hotel stay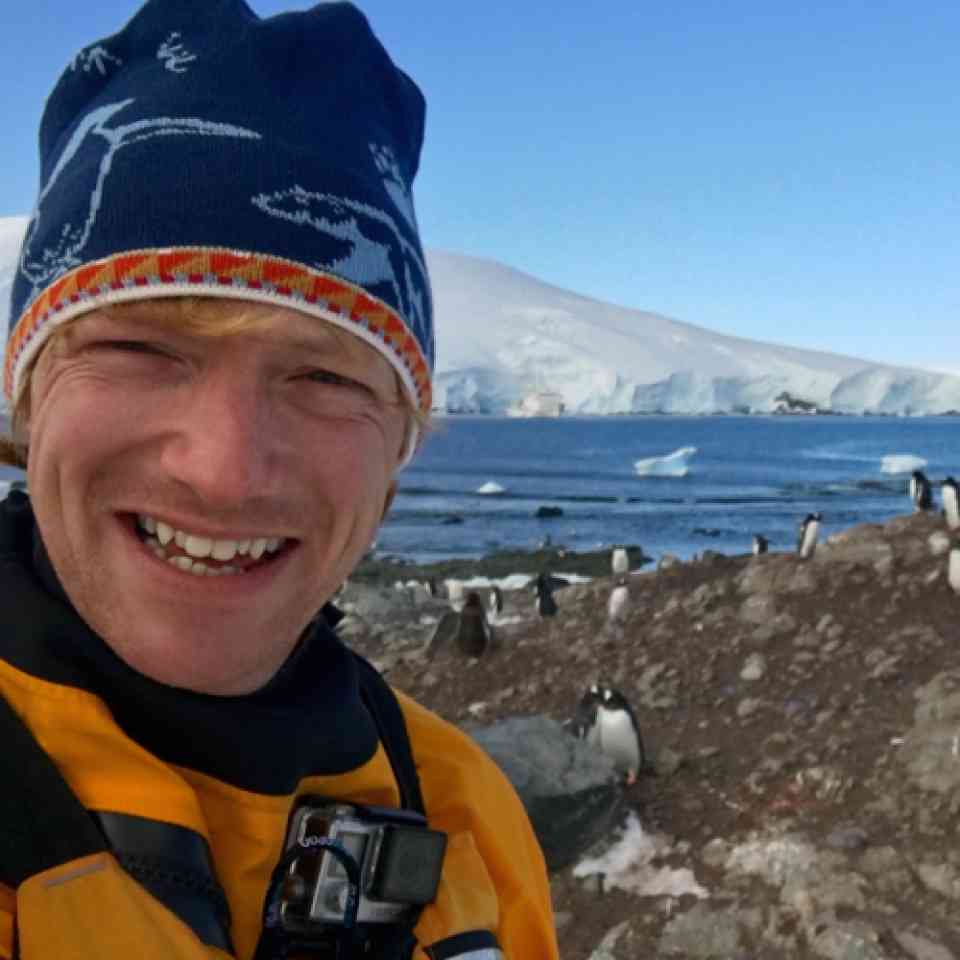 It's rare to find a ship combining such comfort with a really strong expedition team - worth every penny.

John Newby Polar Specialist
Prices, Departures and Inclusions
Prices quoted below are per person based on 2 people sharing. Cabin availability changes all the time so please contact us for up-to-date details and information on specific cabin availability.
* Note: Prices are per person. Paid in USD ($) - figure above is based on today's exchange rate. Actual cost $7995
Additional Notes
An express voyage is available, which is 12 days in total with 4 days in Antarctica. Departure dates are

18-Dec-2019, 27-Dec-2019, 17-Jan-2020, 21-Nov-20

and

30

-Nov-20.

The

27-Feb-20

and

27-Feb-21

departures are 14 day trips, spending 7 days in Antarctica with a particular focus on marine mammals.
The

14-Feb-2020

and

7-Jan-2021

departures are unique 15 day trips, spending 8 days in Antarctica, exploring the Antarctic Sound and Weddell Sea.
Single Supplement And Child Policy
For those travelling solo who would like their own cabin, the single supplement is 1.7 times the cost of a single berth. Please contact us for details. There is no single supplement for solo passengers willing to share a cabin.
Children aged 12 years old or over are welcome. There isn't any concession on pricing.
Includes
All airport/ hotel/ ship transfers on day 1
A choice of a beverage with dinner

Complimentary parka jacket
Daily international news service
Post voyage digital log
Two pre-voyage 5* hotel nights in Ushuaia

Free public internet & 200Mb of Wi-Fi
Voyage aboard the vessel as indicated in the itinerary
Accommodation & meals during the voyage on full board
All shore excursions and zodiac activities
Educational lectures by expert onboard polar guides
Access to an onboard doctor and basic medical services
Loan of rubber boots for the voyage's duration
Comprehensive pre-departure information
Port taxes and any entry fees to historic landing sites
Promenade cabins and higher cabins include complimentary minibar, welcome chocolates, champagne and Nespresso machine on request
Excludes
Any flights to & from points of embarkation/disembarkation

Any additional pre/post land services, including meals
Transfers not specified in the itinerary
Optional non-complimentary adventure activities (e.g. kayaking)
Visa, passport and any vaccination expenses
Airport arrival or departure taxes
Personal Travel insurance
Items of a personal nature, e.g. laundry, beverages & communication
Customary staff gratuity at the end of the voyage
Additional onboard purchases (i.e. gift shop)
Questions about this Voyage?