Trip Summary and Itinerary Map
5 full days exploring Antarctica
The most hassle-free expedition to Antarctica with its all-inclusive door-to-door service travel package, including: airport transfers, all flights and hotels, all-inclusive voyage
Enjoy the expediency & comfort of flying to Antarctica rather than sailing
Relax in ultra comfort with unparalleled service onboard your all-suite ship, with its market leading 1:1 guest-to-staff ratio
Indulge in a uniquely diverse choice of dining options and beautifully designed amenities, including a tranquil spa for pampering and a simmering on-deck Jacuzzi as you watch the ice float past.
Your purpose-built ship is perfectly suited for polar adventures with the latest navigational technology, the highest ice class rating, a top speed of 20 knots and superb manoeuvrability
All guests have the opportunity to try a complimentary paddling session in the spectacular polar waters

Landmarks potentially visited on Ultimate Luxury Antarctic Fly & Cruise
Operator's Itinerary
Included travel arrangements prior to embarkation
The date of Day 1 for each voyage reflects the date that you will be scheduled to fly out to Antarctica and embark on your ship, weather conditions permitting. However, the price of your trip also includes additional services to ensure a hassle-free experience from start to finish. In total there are four nights of accommodation included in Chile, in addition to your scheduled time on the ship.
You will be collected from your home for your private airport transfer in time for your flight to Santiago, Chile's capital city.
On arrival you will be met and transferred to your 5* city centre hotel where you will spend the night.
The following day, you will be transferred to the airport for the included charter flight to Punta Arenas (3.5 hours). This is the gateway to Antarctica, where you'll spend the night, ready for the flight tomorrow. In the evening there is a welcome dinner offering a chance to get to know your fellow travellers.
Please see the final paragraph of this itinerary for the included arrangements once you have disembarked.
---
Day 1: Flight from Punta Arenas to Antarctica - embark your ship
Today you will be transferred from your included hotel in Punta Arenas to the airport for your flight to Antarctica. The flight timings will be completely dictated by the need for a safe weather window, so the flight could depart at any time, day or night. Your flight will last approximately 2 hours. To provide maximum comfort during the flight, the middle seats on each row will not be occupied. On arrival into King George Island, your luggage will be transported to the ship separately as you make your way to the Zodiacs on the ice-strewn beach ready for embarkation.
As the largest of all the South Shetland Islands, King George is considered the gateway to Antarctica. At just 75 miles (120 kilometres) from the Antarctic Peninsula and the only airport in the South Shetlands, it is the connection between "real life" and "Antarctic life". More than 10 different nations have year-round or summer-only scientific research stations on the island (considering that 90% of the island is covered by snow and ice, that is quite an achievement!). Maintaining a base on the island allows membership of the Antarctic Treaty.
Once aboard the ship your Antarctic adventure begins in earnest. The exact schedule will be announced daily as the Expedition Leader and Captain plan for the best possible experience based on the current weather and ice conditions, along with taking advantage of impromptu wildlife opportunities such as whale sightings.
---
Day 2: Antarctic Sound
The Antarctic Sound may be one of your first encounters of this whitewashed kingdom, located at the northerly tip of the Antarctic Peninsula. Taking its name from the first ship to brave the passageway between the peninsular and the Joinville Island groups back in 1902, the Sound is a raw, sensory assault of imposing iceberg slabs, broken away from the disintegrating Larsen Ice Shelf. Come face-to-face with stadium-sized islands of ice and meet the extraordinary birdlife that call Antarctica home. Watch on, as colonies of gentoo penguins hop around, and cape petrels sweep overhead, as the continent's unique wildlife thrives around you. Brush up on your photography skills in advance, to capture this unforgiving continent in all of its unrestrained glory.
---
Days 3 to 5: Antarctic Peninsula
The Antarctic Peninsula unravels upwards towards South America. Stretching up from the heart of the world's southernmost continent, the Antarctic Peninsula lies a mere 620 miles (998 kilometres) from Patagonia's Tierra del Fuego and, for many, offers a spectacular first taste of the snow-blanketed landscapes and colossal ice sculptures, which make up Earth's least-explored continent. Unseen by humans until 1820 this is an adventure sure to make your hairs stand on end, as you experience the thrill of the truly unknown and extraordinary. The vast peninsula is sprinkled with research bases, which are at the front line of human scientific endeavour, pushing to study and understand this unique landscape, its exceptional wildlife, and the impact that humans are having on this pristine continent.
Witness cathedral-sized icebergs up close, and blue-hued glaciers, slowly slipping from imposing locations like Hope Bay. Blanched mountain peaks cover the peninsula, and you'll find thousands of charming Adelie penguin pairs thriving undisturbed in the peninsula's unique setting.
---
Day 6: South Shetland Islands
Returning north, lying close to the northwestern tip of the Antarctic Peninsula, separated by the Bransfield Strait, the South Shetland Islands fall under the jurisdiction of the Antarctic Treaty, suspending claims on their sovereignty. Several countries maintain research bases here, and with plump elephant seals, and crowds of gentoo, chinstrap and Adelie penguins also calling the islands home, it can even feel a little crowded at times. These islands offer extraordinary adventure in one of the most remote locations on Earth.
---
Day 7: King George Island - flight back to Punta Arenas
Today return to the airstrip for your charter flight back to civilization. Please note that the timing of the flight will be determined by a safe weather window, so you may depart earlier or later than planned.
---
Included travel arrangements after disembarkation
On arrival back into Punta Arenas you have a further night included at the hotel here, to allow a buffer for any flight delays. The following day you will take your included charter flight back up to Santiago. There is an optional included final night at your Santiago hotel before continuing your onward travel back home.
About The Ship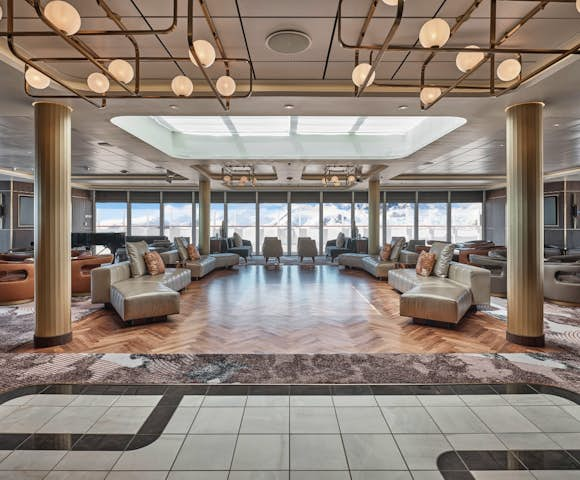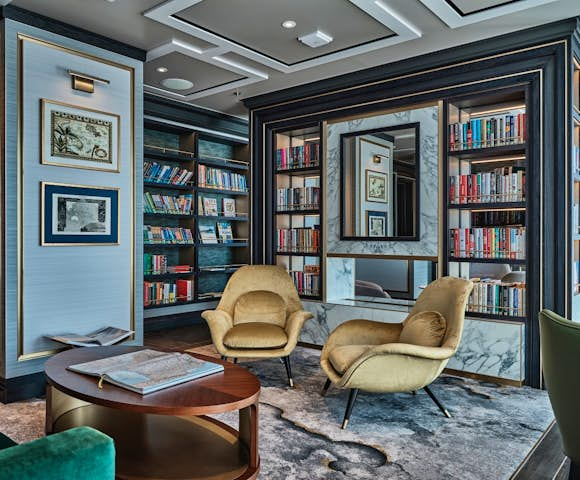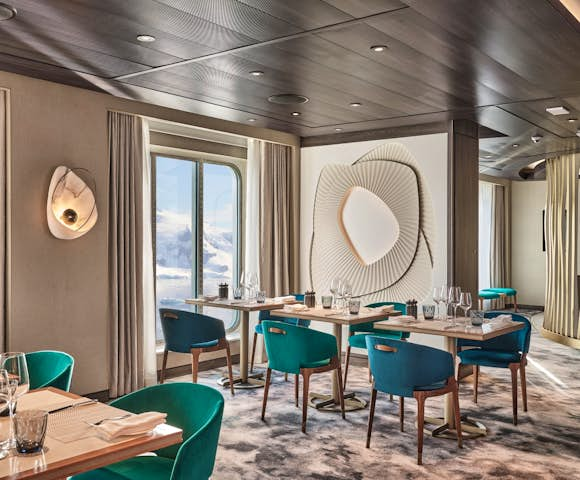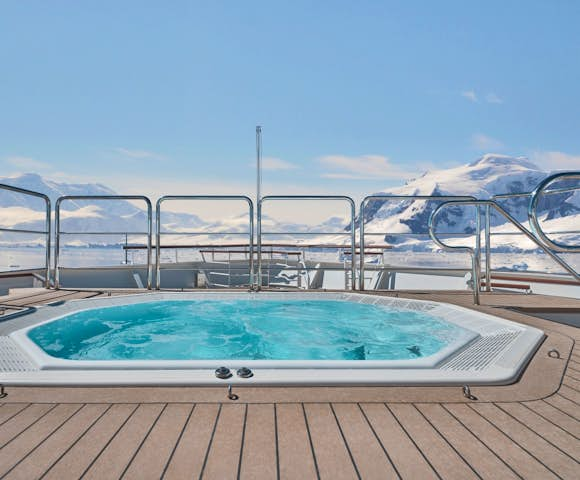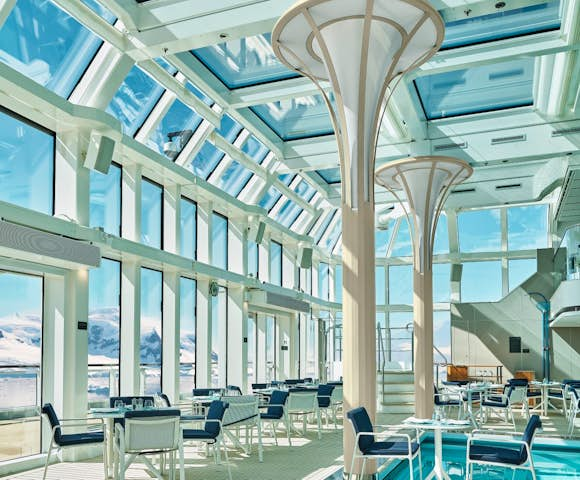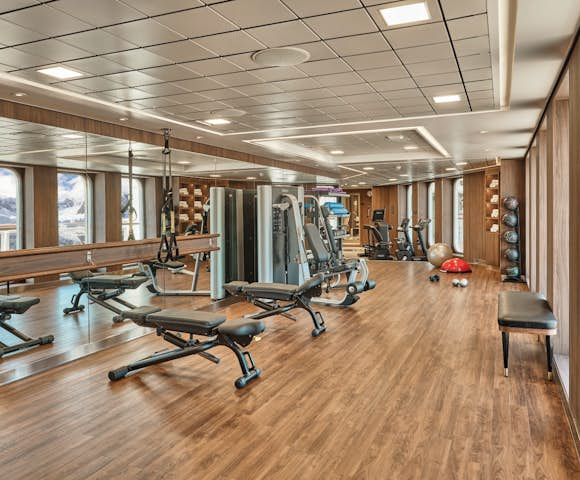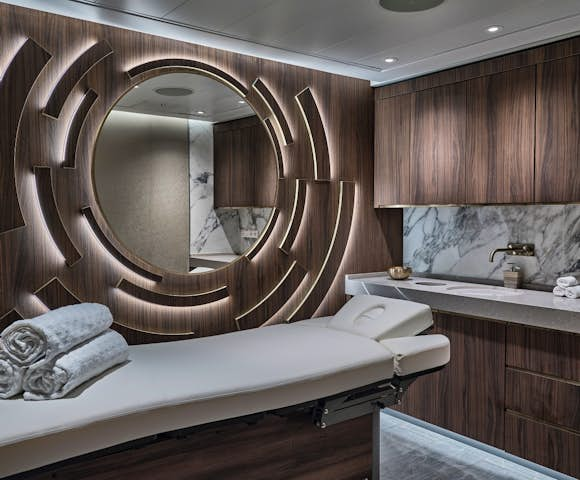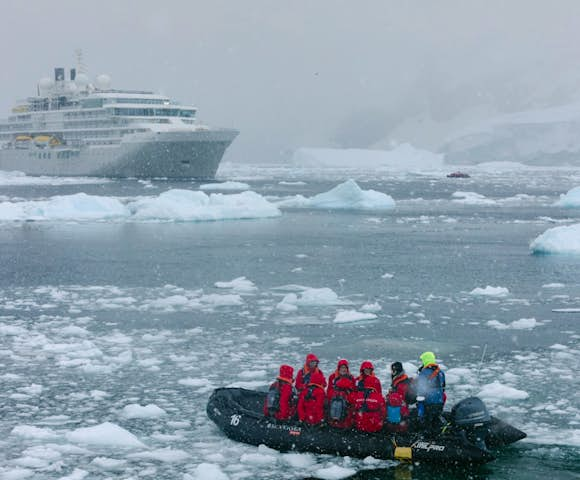 Combines cutting edge systems with true 5* luxury and comfort
Highest ice-class rating and a top speed of 20 knots: can comfortably tackle challenging polar waters
Spacious all-suite cabin types, all with private verandas
Industry-leading onboard staff to guest ratio of 1:1 - personalised service on an expedition ship
A large, experienced team of polar experts onboard
Bookable as a door-to-door fully inclusive package - seamlessly hassle free travel
Prices, Departures and Inclusions
Prices quoted below are per person based on 2 people sharing. Cabin availability changes all the time so please contact us for up-to-date details and information on specific cabin availability.

* Note: Prices are per person. Paid in GBP (£) - figure above is based on today's exchange rate. Actual cost £15400
Single Supplement And Child Policy
Please call or contact us for details about single supplements. Children aged 6 years old or over are welcome.

Optional Adventure Activities
Enhance your trip with the following add ons. Limited places per activity.
Get in contact to check availability.
Includes
Door-to-door chauffeur service transfer from your home to the airport and back (Applicable for distances up to 50 miles. For longer distances, special tariffs apply. If not desired, or not available in your location, a credit will be applied.)
Economy class international flights for the first two guests on your booking. For these two travellers, where international flights are not available, or not desired, an air credit reduction will be applied to your booking
Two 5* hotel nights stay in Santiago (1 pre & 1 post voyage)

Two 4* hotel nights stay in Punta Arenas (1 pre & 1 post voyage)
Charter flights between Santiago and Punta Arenas (round trip)
Charter flights Punta Arenas and King George Island (Antarctica) on a return basis. Extra leg room, 23kg checked luggage allowance & onboard lunch is included
24 hour room service provided by your suite butler and open seating across a choice of 5 different venues
Beverages in-suite and throughout the ship, including champagne, spirits and selected wines of the day
All your shore excursions and time off the ship
Complimentary kayaking session
Complimentary parka expedition jacket and daypack, and loaned boots for off-ship exploration
Complimentary Wi-Fi in all suites
Gratuities included
Excludes
Economy class flights for any guests beyond the first 2 travellers on the booking
Airline excess baggage charges
Dinner at La Dame restaurant onboard (supplement of USD $60pp per sitting)
Premium wines from the wine menu
Laundry services
Spa treatments
Additional onboard purchases (i.e. gift shop)
If you have booked on a "port-to-port" fare basis or choose to take an air credit* the international flights and airport transfers - both at home and in Santiago - are not included. The final hotel night in Santiago is also not included; your services finish on arrival from the charter flight back into Santiago airport. *Your Swoop specialist will let you know if this alternative fare option is available on your voyage to see if you wish to opt-in.
Personal travel insurance

Questions about this Voyage?