Trip Summary and Itinerary Map
4 full days in Antarctica = 8 planned 'off ship' excursions
We like this ship's exclusivity – with only 75 guests and spacious suites​ (balconies available)
Kayaking and snowshoeing ​(on select departures at additional cost)
One of the very few ​air-cruise ​trips to offer reserved plane seating
Includes pre-flight hotel night in Punta Arenas and house wines with meals
Landmarks potentially visited on Original Fly & Cruise Luxury Adventure
Operator's Itinerary
Day 1: Arrive in Punta Arenas
Arrive in Punta Arenas, Chile, where you are welcomed and transferred to your hotel. In the afternoon, you attend a briefing that provides important information about your voyage and reviews the essential guidelines for Antarctic visitors. Later, gather for a welcome dinner and meet your fellow adventurers while enjoying a typical regional menu.

---
Day 2: Fly to King George Island
A smooth two-hour flight takes you efficiently from Punta Arenas to King George Island, in the South Shetland Islands. Your Antarctic adventure begins as you exit the airplane and the clear Antarctic air fills your lungs for the first time. A short hop by minibus takes you to the water's edge. Here the adventure begins in earnest as you don your lifejacket and board your Zodiac rib for the ride to your expedition vessel, which is anchored in the bay.

---
Days 3 to 6: Antarctic Peninsula
Cruise between the South Shetland Islands and the western coast of the Antarctic Peninsula, sailing along ice-filled fjords and among spectacular icebergs while enjoying the company of sea birds, penguins, seals and whales. Each day, disembark by Zodiac and explore the landscape together with expert polar guides. Onboard the ship, attend an engaging program of lectures and presentations and enjoy spectacular vistas from the glass-enclosed lounge while sharing your daily adventures with fellow guests.
No journey is the same as flexibility is the key to success in Antarctica. The Expedition Team sets the voyage route to take advantage of the ever-changing opportunities provided by Nature, crafting a unique and extraordinary experience each time. While the exact itinerary changes with each expedition, you will explore several spots that offer the best possible overview of the varied Antarctic environment. Your voyage may include visits to sites such as Paulet Island, Hope Bay, Port Lockroy, Petermann Island, Paradise Bay, Deception Island, the Lemaire Channel, or many other magnificent places.
---
Day 7: Fly back to Punta Arenas
Return to King George Island and bid farewell to Antarctica before boarding the flight back to Punta Arenas. Upon arrival, transfer to your hotel for the night. (Note: Meals in Punta Arenas are at your leisure and not included in the programme.)
---
Day 8: Return home
After breakfast, transfer to the Punta Arenas airport for your onward flight.
---
NOTE: This itinerary is for guidance only as each voyage will vary depending on ice and weather conditions, and opportunities to see wildlife. Furthermore, it's important to understand that the charter flight(s) to/ from Antarctica are particularly prone to weather, which requires a flexible flight schedule.

What our customers think of Original Fly & Cruise Luxury Adventure
Original Fly & Cruise Luxury Adventure trips scored 4.5/5 from 45 reviews
The highlight for me was being a part of our 9 person kayaking group plus two guides. We were able to paddle into small coves and the most magical of all was being near three feeding humpback whales and hearing their breathing as they rose up every few minutes.

Travelled: February 2021
Landing on King George. The reason is that we had been delayed due to fog for two days and our trip was in jeopardy of being canceled. Two groups behind us never got to visit this incredible place due to weather. People who want to travel here have to understand that if you're going to do the fly route the weather can be very fickle. Fog is a real issue. We came to learn that there must be at least 1000 feet of visibility clearance for the pilot to see the runway. This is a serious wild place. Landing strip has no landing lights, no tower and it's gravel. And, wind plays a part too. Was it worth the risk of cancellation? OMG YES! The Antarctic is Overwhelming beauty and floods all 5 of your senses. Never experienced anything like this before. Sight and sounds are one of a kind. My wife and I are in our mid 60s and we didn't find the trip physically challenging.

Travelled: January 2020
The penguins were so fun to just watch as they carried on their regular activities- building nests or heading down to the water. The landscapes and wildlife were magnificent. We saw 3 species of penguins and several types of seals and also whales. The people on our ship came from various countries and we enjoyed getting to know them. We had an opportunity to stop and get off on a piece of floating ice - that was fun!

Travelled: February 2021
Our excursion in Fournier Bay to see the humpback whales. The abundance of whale activity was an amazing experience.

Travelled: December 2021
This is difficult as my adventure was filled with many memorable moments...but the first day after flying in will remain indelibly in my memories. We had cruised for 21 hours south in rough seas (at least for sea sick me it was rough!) That day I set foot on the continent of Antarctica, it was windy, snowy and blustery, everything I anticipated Antarctica should be! The gusting wind forced us to take a knee to avoid being blown over as we climbed up a small hill to our first penguin colony. That experience was quickly followed by our first whale citing during our zodiac back to the ship. But it was not one whale, oh no, it was 5 whales with a tremendous flock of birds hovering above tracking the leftover krill. You would think it would be difficult to beat this day but each day was as special in its own way as Antarctica shared its wonders with us!

Travelled: March 2023
We had 9 excursions in 5 days, 7 landings and 2 zodiacs. One of those zodiacs was supposed to be a landing but the tide wouldn't allow us go ashore, so we did zodiacs instead at Heroina Island. I had lowered my expectations a bit since it was a plan B, but it was probably my favorite excursion of the trip! There were thousands of penguins all over the rocky island, some chilling, and many diving into the water in what seemed like swarms. We kept circling all of the action with dramatic waves crashing against the rocks as the penguins jumped with us safely and calmly very close by in the zodiac boat. Then a leopard seal came up right next to the boat and stuck his head up just to see what was going on, a little before we saw two whales surfacing side by side slightly in the distance. It was everything I could have hoped for and more.

Travelled: February 2023
the first morning, waking up and seeing the awesome landscape of blue icebergs, black terrain covered with pure white snow while on zodiak cruise, seeing a group of humpback whales engage in bubble net feeding

Travelled: March 2023
The highlight was Charlotte's Bay as described above. It was a totally perfect experience on a perfectly calm and sunny day. The landscapes were absolutely breathtaking with the Seven Sister who were complete visible due to the awesome weather. I traveled alone, so I didn't have a group as others did; however, I met very nice people from the US, Hong Kong, UK, Australia and New Zealand. I was surprised at how skilled the crew was to adapting to new contingency plans due to changing weather. Charlotte's Bay was a magical, mystical and spiritual experience that will be forever embedded in my mind.

Travelled: February 2021
You can't put words to the feeling you get in Antarctica. Just being there is a life changing experience that one needs to have for themselves to appreciate the Arctic. My most memorable moment was seeing all the wildlife in their natural environment and how they live. Walking so close and feeling as a part of the environment was something we just don't experience in the "real world".

Travelled: February 2023
Being on the water among feeding humpback whales.

Travelled: March 2022
Kayaking and having whales and seals swim right next to us.

Travelled: January 2020
The boat and zodiac excursions were highlights. Scenery spectacular but not much variety. Unspoilt. We have seen many beautiful landscapes as we are frequent travellers. Penguins cute but smelly---seeing babies was special. Would have liked to see more seals and whales. Company congenial.

Travelled: February 2021
Our trip was so wonderful! The ship, people, service, excursions, food and the entire experience were just top notch.

Travelled: February 2021
Watching a pod of orcas swim under the boat and being in a zodiac, surrounded by humpback whales.

Travelled: December 2022
So many-- the polar plunge, stepping on the actual continent at Orne Harbour

Travelled: January 2022
Moments....plural. The daily zodiac excursions. Whether hiking up to the penguins or being among the humpback whales while they came up for air or just looking at the different icebergs and their colors, the Antarctic scenery and wildlife was amazing.

Travelled: December 2022
The ship service and efficiency were great. The staff were enthusiastic and always aimed to please with a great depth of knowledge. We especially enjoyed the snowshoeing/trekking and were glad that we signed up early. It made many of the excursions very special for us. Every day had a memorable landscape or wildlife experience.

Travelled: February 2021
Fournier Bay kayaking ! Epic whale experience

Travelled: December 2021
Finally reaching Antarctica after two unsuccessful tries, disembarking our zodiac in rough seas with snow blowing sideways and planting ourselves on the rocky shore of the White Continent.

Travelled: February 2023
Being so close to a humpback whale and knowing that we had experts on hand to explain everything.

Travelled: December 2021
About The Ship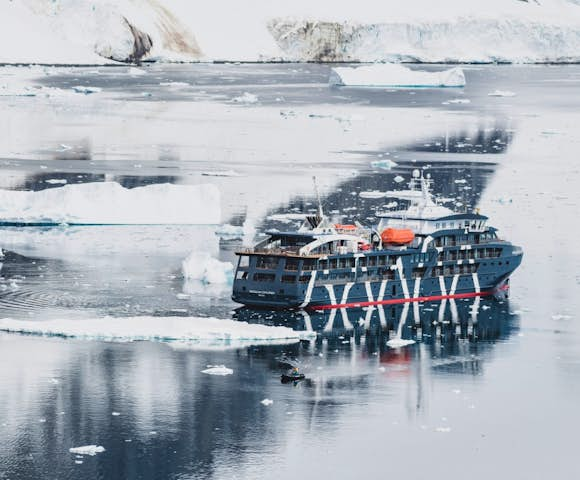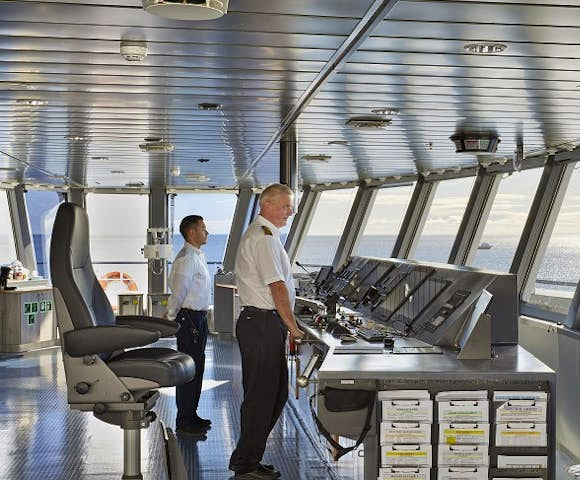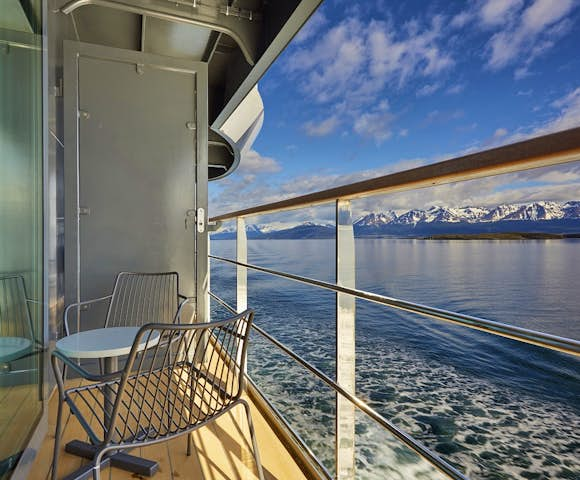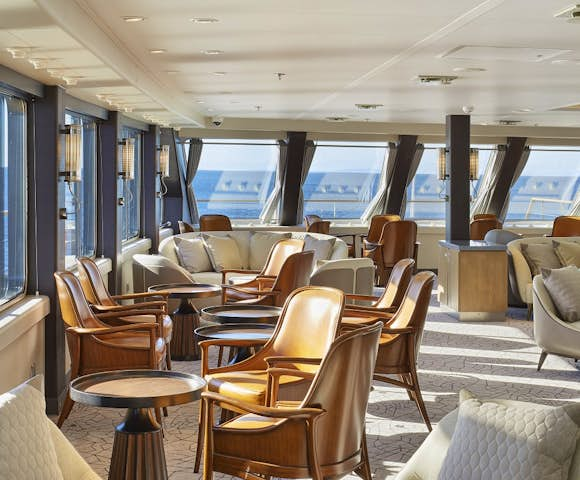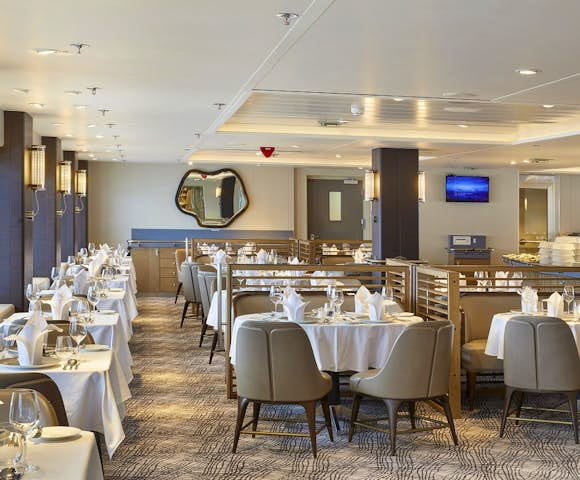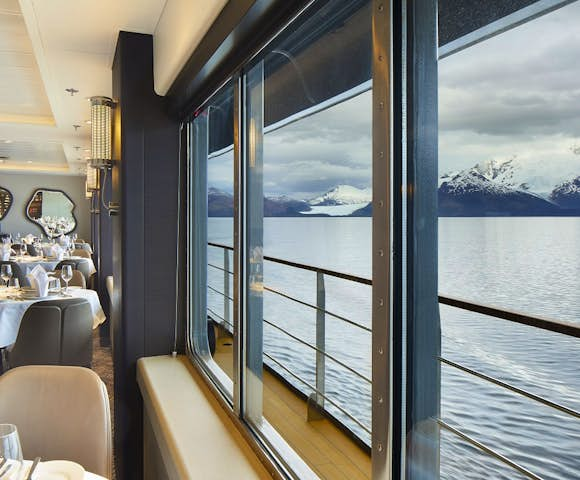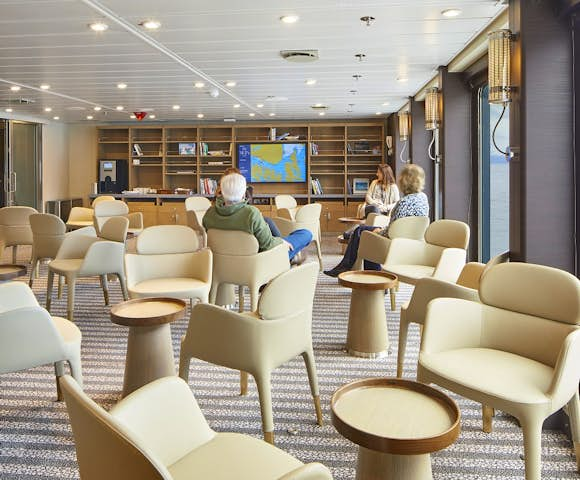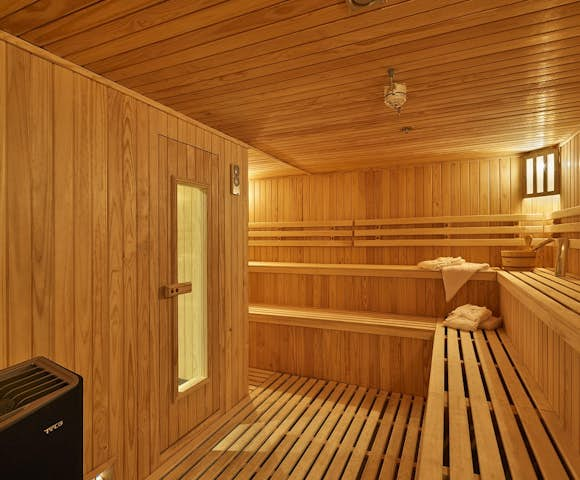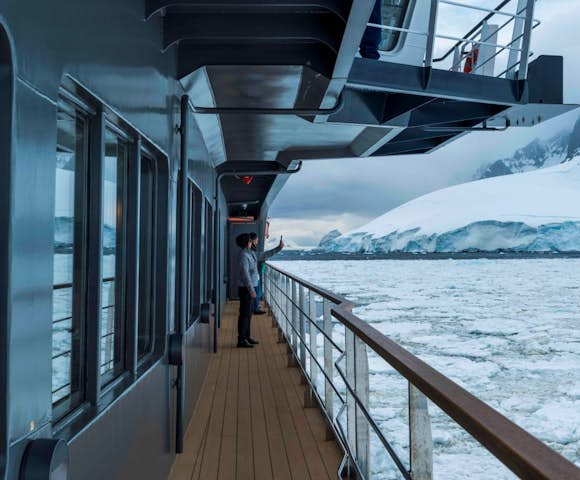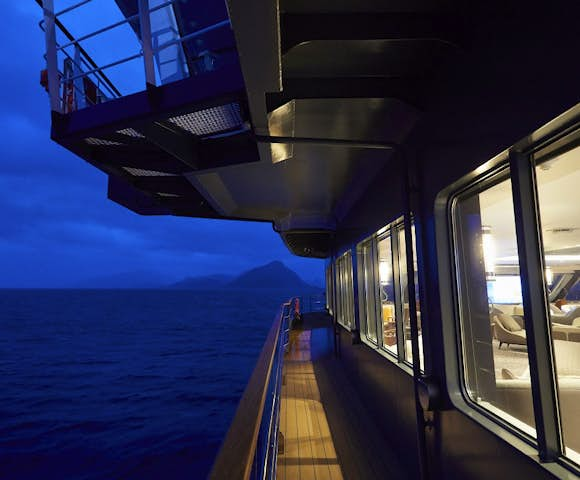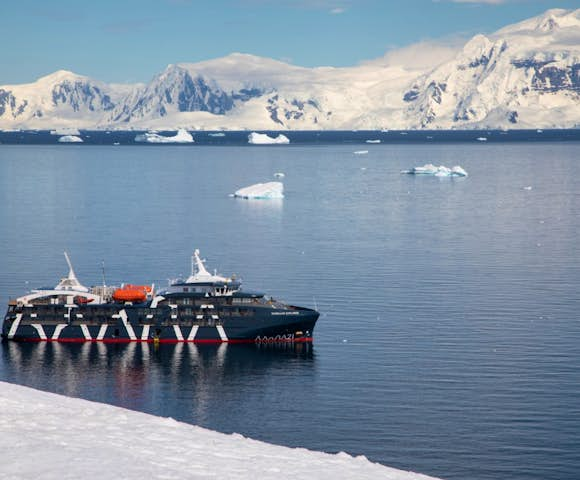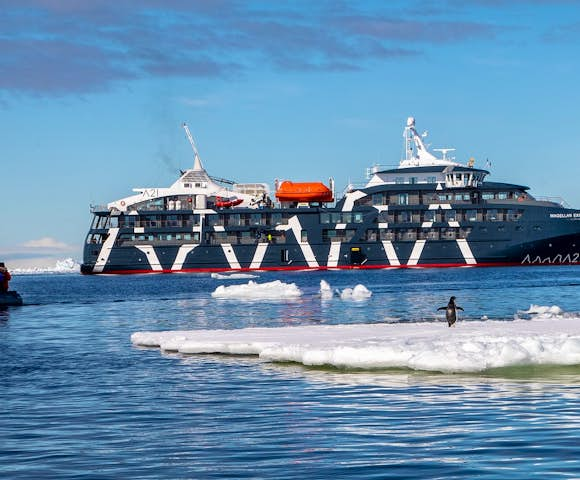 The first small-ship (under 100 passengers) built specifically for Antarctic expedition travel since 2003
Limited to a maximum of only 76 passengers per departure, Antarctic exploration doesn't get much more personal.

Hugely spacious, well appointed suites, many with floor to ceiling windows and outside balconies

Adventure activities, such as kayaking and snowshoeing, will be available to guests
Prices, Departures and Inclusions
Prices quoted below are per person based on 2 people sharing. Cabin availability changes all the time so please contact us for up-to-date details and information on specific cabin availability.

Additional Notes
Please note for departures from November 2024 - March 2025 Grand Suite cabins will be renamed as Suites.

---
Due to popularity of this trip, early booking is strongly advised (12-18 months in advance).

---
Passengers who book to share a Twin Cabin are accommodated in single rooms at the hotel in Punta Arenas for which there's a mandatory supplement on top of the voyage price of USD $595 (2023/24 season) or USD $790 (2024/25 season).
---
Preferred seating on your Antarctic flights can be added for USD $550 per person (limited spaces). This guarantees priority boarding and an aisle or window seat, with an empty middle seat, at the front of the aircraft.

Single Supplement And Child Policy
For those travelling solo and want their own cabin, this ship has a good number of dedicated single cabins, please contact us for details. However, there is no single supplement for passengers willing to share a cabin.
Children aged 8 years or more are admitted if accompanied by a fully responsible adult. A 5% discount on the rate per person is offered for children up to 8-12 years of age.
Optional Adventure Activities
Enhance your trip with the following add ons. Limited places per activity.
Get in contact to check availability.
Activity

Cost

Additional Information

Kayaking

$

995

All departures. Kayaking competency required. Must be booked prior to departure. Subject to availability.

Snowshoeing

$

85

Select departures. Snow shoes provided. Available for booking on board the ship (depending on conditions).
Includes
Airport/ hotel transfers as indicated
Hotel accommodation in P. Arenas on days 1 and 7
Charter flights P. Arenas/Antarctica return
Voyage aboard the vessel as indicated in the itinerary
Accommodation and meals on full board basis
Welcome dinner including drinks
Complimentary drinks offered during meals
All guided shore excursions and zodiac activities
Educational lectures by expert onboard polar guides
Access to an onboard doctor and basic medical services
Loan of rubber boots for the voyage's duration
Comprehensive pre-departure information
IAATO passenger fee
Excludes
Parka jackets are not provided
Any flights to/ from voyage start and end points
Any additional pre/post land services, including meals
Transfers not specified in the itinerary
Optional adventure activities (e.g. kayaking)
Visa, passport and any vaccination expenses
Airport arrival or departure taxes
Personal travel insurance
Items of a personal nature - laundry, bar tab, etc
Customary staff gratuity at the end of the voyage
Additional onboard purchases (i.e. gift shop)
Questions about this Voyage?