Antarctic Basecamp Adventure - 12 - $7,686
Trip Summary and Itinerary Map
6 full days in Antarctica = 12 planned 'off ship' excursions
The widest selection of activities of any Antarctic voyage currently available
Camping, kayaking, mountaineering and snowshoeing are all included
A comfortable, homely (not luxury) 116 passenger ship
Bivouac under the stars, instead of camping in a tent
Day 1: Departure from Ushuaia
In the afternoon you will embark from Ushuaia, the southernmost city in the world located in Tierra del Fuego, Argentina. Sail across the waters of the Beagle Channel and beyond throughout the evening.

---
Days 2-3: At sea
During these two days you will sail across the Drake Passage. After crossing the Antarctic Convergence, you'll arrive in the circum-Antarctic up welling zone. In this area, you may see Wandering Albatrosses, Grey Headed Albatrosses, Black-browed Albatrosses, Light-mantled Albatrosses, Cape Petrels, Southern Fulmars, Wilson's Storm Petrels, Blue Petrels and Antarctic Petrels.
You'll experience the same salty breezes and rolling seas as those encountered by the great polar explorers, spotting the first icebergs as you near the South Shetland Islands.
---
Days 4-9: Antarctica
Sail directly to High Antartica, witnessing grey stone peaks sketched with snow, towers of broken blue-white ice, and dramatically diverse wildlife both below and above. You'll pass the snow-capped Melchior Islands and the Schollaert Channel between Brabant and Anvers Island.
The intended route for your adventure includes:
The Neumayer Channel – Here the ship will be positioned for the multi activity base camp. The protected waters around Wiencke Island will become your playground for all activities. In this alpine environment, there are great opportunities to scout the region on foot, by zodiac and during kayak trips.
Walkers will find opportunities to use snowshoes on hikes near the shore lines and the mountaineers will find their challenge by climbing hills and view points further inland, i.e. Jabet Peak (540 m). Naturally, all climbs and excursions are weather dependent. The plan is to anchor for two nights in order to enjoy two full activity days as well as two nights of camping.
Port Lockroy – After sailing through the Neumayer Channel, you may have the opportunity to visit the former British research station – now a museum and post office – of Port Lockroy on Goudier Island. You may also be able to partake in activities around Jougla Point, meeting gentoo penguins and blue-eyed shags. There are also great opportunities for kayaking and camping, and when the contains are right, you can even snowshoe around the shore.
Pléneau and Petermann Islands – If the ice allows it, the ship will journey on through the spectacular Lemaire Channel to Pléneau and Petermann Islands, where you can find Adelie penguins and blue-eyed shags. There is also a good change you'll encounter humpback whales, minke whales and fin whales, in addition to leopard seals.
Whilst here, take part in a kayaking trip, glacier walk, or an ambitious mountaineering challenge, aiming for the summit of Mt. Demaria (640 m) at Waddington Bay. A visit to one of the scientific stations in Antarctica will give you a glimpse into the life of modern Antarcticans working on the White Continent. Further south, there may be time to visit the Ukrainian Vernadsky Station, receiving a warm welcome from the station crew.
Neko Harbour – Set foot on the Antarctic Continent once more, in a magnificent landscape with close-up views of mammoth glaciers. Explore surrounded by alpine peaks, on a hike, by zodiac cruise or kayak, or climb up to the highest grounds of a glacier. The night will be spent camping at Neko Harbour or closer to Paradise Bay – setting up camp on the ice like a true polar explorer.
Errera Channel – Possible sites include Danco Island and Cuverville Island, as well as the lesser known, but equally picturesque, Orne Island and Georges Point on Rongé Island.
Melchior Islands – On your last day of near-shore activities you will pass these islands headed towards the open sea. Keep a lookout for humpback whales in Dallmann Bay. You might also shoot for Half Moon Islands, with hopeful encounters with Chinstrap Penguins and Weddell Seals out on the beach.
---
Days 10-11: At sea towards Ushuaia
As you make your way north you are again followed by a great selection of seabirds while crossing the Drake Passage – making for a far from lonely return voyage.

---
Day 12: Ushuaia
Arrive in Ushuaia in the morning and disembark after breakfast.
---
Additional Notes:
The 10-Dec-2020 and 22-Dec-2020 departures are 13 days long.
Activities are offered once during the voyage. Antarctica is a wonderful, wild destination; because of this it is not guaranteed that every Basecamp departure will offer all activities.
NOTE: This itinerary is for guidance only as each voyage will vary depending on ice and weather conditions, and opportunities to see wildlife. Flexibility is key and all part of the adventure of an expeditionary cruise.

What our customers think
The trip lived up to expectations, we have already recommended to others. And with our active lifestyle, the basecamp experience was a great match.

Travis & Kalli Texas December 2017

This trip exceeded my expectations (on a scale of 1-10, I've been telling people that it was a 20).

George & Kate Connecticut December 2017

For active people who wanted to do everything, this was absolutely the best trip. First and foremost, the entire crew was excellent, everyone was professional, knowledgeable and hard working. Having all the excursions, kayaking, mountaineering, etc. included made it stress-free and a lot of fun. As an active person, I think this is the best way to see the continent.

Nick Canada December 2017

There were just too many highlights to mention. Kayaking through brash ice, over shadowed by 100-foot icebergs, the brilliance and purity of the light and air.

Max The Bahamas December 2016

We had a brilliant time in Antarctica and are so glad we did the base camp trip, we loved all the activities. It was a truly awe-inspiring trip! Thanks for all your help and advice.

Rachel and David UK January 2017

Loved the variety of the landings. We had 12 in total. Each experience was different. Expedition staff was awesome!

Bryce Canada December 2016

This was truly a trip of a lifetime. The staff ensured it was a safe and incredible experience. The other guests were interesting, like minded individuals. The wildlife was up close and personal. To be a guest in such a magical place was a true privilege.

Carla & Ross Canada January 2018

Kayaking and snowshoeing were brilliant. The highlight was the grandeur of the landscape.

Prue & Dominique Australia November 2017
A 3-4* expedition vessel for 116 guests
Contemporary feel after 2009 re-build
A quiet diesel-electric propulsion system
1D ice class rating
Kayaking, camping, mountaineering, hiking
Rubber boots are provided on loan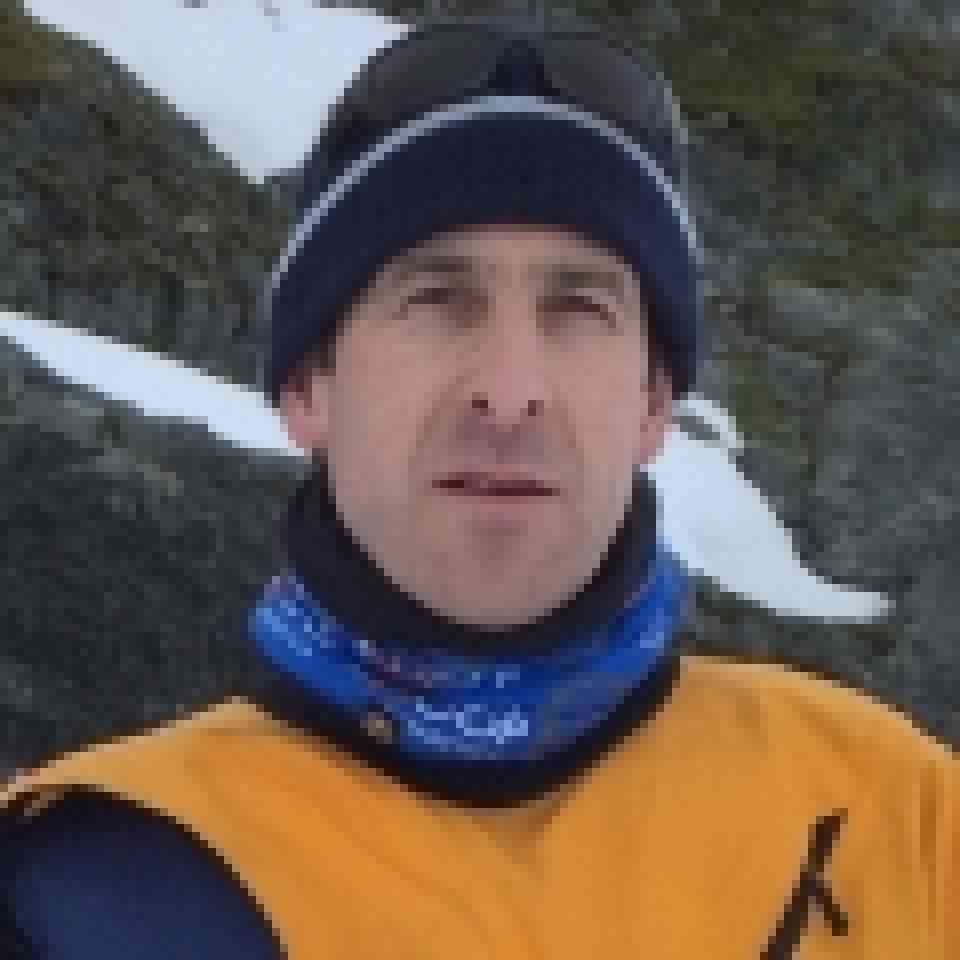 I like this ship's modern, contemporary styling - comfortable without being fussy - and her quiet engine.

Alex Mudd Polar Specialist
Antarctica Basecamp Adventure
Prices, Departures and Inclusions
Prices quoted below are per person based on 2 people sharing. Cabin availability changes all the time so please contact us for up-to-date details and information on specific cabin availability.

November 2019

3-Nov-2019

Full

Full

Full

Full

Full

Full

December 2019

5-Dec-2019

Full

Full

Full

Full

Full

Full

18-Dec-2019

Full

Full

Full

Full

Full

Full

29-Dec-2019

Full

Full

Full

Full

Full

Full

February 2020

27-Feb-2020

Full

Full

Full

$

9,494

Full

$

10,907

March 2020

9-Mar-2020

Full

Full

Full

$

9,494

Full

$

10,907

November 2020

8-Nov-2020

$

7,686

*

Full

$

9,494

$

9,890

$

10,511

$

11,246

21-Nov-2020

$

7,686

*

Full

$

9,494

$

9,890

$

10,511

$

11,246

29-Nov-2020

$

7,686

*

Full

$

9,494

$

9,890

$

10,511

$

11,246

December 2020

10-Dec-2020

$

8,081

Full

$

9,946

$

10,398

$

11,076

$

11,868

22-Dec-2020

$

8,590

Full

$

10,511

$

10,963

$

11,642

Full

February 2021

25-Feb-2021

$

7,686

*

Full

$

9,494

$

9,890

$

10,511

$

11,246

March 2021

8-Mar-2021

$

7,686

*

Full

$

9,494

$

9,890

$

10,511

$

11,246
* Note: Prices are per person. Paid in EUR (€) - figure above is based on today's exchange rate. Actual cost €6800
Additional Notes
The 10-Dec-2020 and 22-Dec-2020 departures are 13 days long.
---
The following activities are offered as part of your trip, on all departures (weather dependent):

Camping – Equipment provided.
Kayaking – Basic competency required.
Photography – Participation with own camera.
Snowshoeing – Snow shoes provided.
Mountaineering – Crampons provided, mountaineering boots are needed.
Activities are offered once during the voyage. Antarctica is a wonderful, wild destination; because of this it is not guaranteed that every Basecamp departure will offer all activities.
Please get in contact for more information.
Single Supplement And Child Policy
For those travelling solo and want their own cabin, the single supplement is 1.7 times the cost of a single berth, please contact us for details. However there is no single supplement for passengers willing to share a cabin.
Children aged 3 years or over are welcome. On select departures, children under 16 may receive a 40% discount, please contact us for details.
Includes
Voyage aboard the vessel as indicated in the itinerary

Accommodation & meals during the voyage on full board including snacks, coffee and tea
All shore excursions and zodiac activities
Optional adventure activities such as camping, kayaking, snowshoe/hiking, mountaineering, photography workshops (all weather dependent)
Educational lectures by expert onboard polar guides
Access to an onboard doctor and basic medical services
Loan of rubber boots and snowshoes for the voyage's duration
Comprehensive pre-departure information
Port taxes & any entry fees to landing sites
Luggage transfer from pick-up point to the vessel on embarkation day
Pre-scheduled group transfer from the vessel to the airport directly after disembarkation
Excludes
Flights to & from points of embarkation/disembarkation

Any additional pre/post land services, including meals
Transfers not specified in the itinerary
Visa, passport and any vaccination expenses
Airport arrival or departure taxes
Personal travel insurance
Items of a personal nature - laundry, beverages, etc
Customary staff gratuity at the end of the voyage
Additional onboard purchases (i.e. gift shop)
Questions about this Voyage?