Ascension Island
Ascension Island boasts fantastic wildlife, golden sandy beaches and colourful local culture. Located about 1,600 kilometres from the coast of Africa, it is a relatively isolated island, part of its charm.
Over a hundred Green turtles visit each year, as they keep up the tradition of their main nesting site on the island, which happens to be one of the largest in the world. Beautiful blue waters extend around the island, and although the main Long Beach is not fit for swimming due to the strong undercurrents, there are other bays, notably English Bay and Comfortless Cove. These waters offer perfect opportunities for snorkelling and swimming.
See the Antarctic cruise which ends in Ascension Island.
Trips that visit Ascension Island
Flexibility is the key to success in Antarctica. All voyage routes take advantage of the ever-changing opportunities provided by nature, crafting a unique and extraordinary experience each time.
Special Offers:Swoop has access to the widest range of offers and can help you find the right trip, cabin, & price.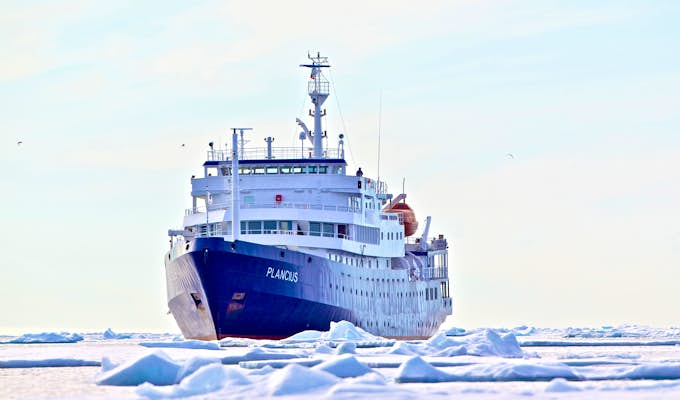 This must be one of the world's last great sea voyages - sailing from Antarctica up through the South Atlantic Ocean, visiting remote islands en route. Departing mid-March, it's a 33 or 42 day long voyage depending on whether you…