Voyage South Georgia, Falklands & Antarctica - 18-19 - $18,195
Trip Summary and Itinerary Map
9 days 'off ship' exploring – The Falklands (2), South Georgia (3) & Antarctica (4)
A landing at Point Wild on Elephant Island will be attempted, if conditions allow
We like this ship for its superior stability, 1A ice class rating & large expedition staff
Complimentary yoga and photo workshops led by professional photographer. Kayaking available for an additional cost
Loan of a parka jacket, waterproof trousers, boots, binoculars, trekking pole and waterproof backpack
Day 1: Ushuaia, Argentina
Our epic journey to the Falklands, South Georgia and Antarctica commences this afternoon in Ushuaia, in southern Argentina. We gather at our central meeting point and transfer to the pier and embark our expedition ship. After settling into our cabins and exploring the ship, we meet our expedition team and fellow passengers. Excitement is in the air as we enjoy a welcome cocktail and dinner and cast off, bound for Antarctica and the adventure of a lifetime.
---
Day 2: At Sea towards Falkland Islands
Sailing northeast towards the Falkland Islands we will be joined by hundreds of seabirds, including the wandering albatross, who we come to know well on this journey. Giant petrels and smaller Cape petrels are also constant companions. Photographing these magnificent birds from the deck of the ship takes patience and skill and our photography expert will be on hand to show you the best techniques. Join the ship's Captain on the bridge and learn about the operations of our modern research vessel. Throughout the day, our onboard experts educate us with a series of presentations about the environment, wildlife and history of the Southern Ocean and the locations we hope to visit in the coming days.
---
Days 3-4: Falkland Islands
Having arrived in the Falkland Islands overnight, we launch the zodiacs and are excited to make our first shore excursion this morning. Our plan will be to explore several locations in the West Falkland archipelago. These remote islands are home to a proliferation of seabirds and migratory birds including the stunning black-browed albatross. Our first penguin sightings will be on the island of West Point with its bustling rookeries of rockhoppers. On Carcass Island, we observe nesting Magellanic penguins as well as oyster-catchers, geese and the striated caracara - a bird of prey.
The following morning we arrive in Stanley, the capital of the Falklands Islands. As we wander through the charming streets of brightly painted houses, we learn how this quiet harbour was once a major port in the 19th century for tall ships rounding the fabled Cape Horn. There are several interesting activities to enjoy today. Stanley has an excellent museum that outlines the historic events that took place during the conflict with Argentina in 1982. The waterfront memorial built to commemorate the lives of the British servicemen killed during the war is a sobering reminder of recent history. Stanley's famed philatelic museum with its impressive collection of historic stamps is another interesting diversion.
---
Day 5-6: At Sea
We chart a southeasterly course bound for South Georgia. The seabirds once again join us in the Southern Ocean. Our educational presentations continue and are always popular. History is a key theme of this voyage and the epic story of Sir Ernest Shackleton and the HMS Endurance expedition is central to any trip to South Georgia. Perhaps you will pick up some valuable tips from our onboard photographic guide, learning about image composition, the subtle polar light and all the basics of good camera craft. We will also learn about Polar conservation – a theme particularly close to the hearts of our guides and crew.
---
Days 7-9: South Georgia
South Georgia has often been called the "Serengeti of the Southern Ocean" and, as we approach the deep bays of this rugged, rocky outcrop, you will begin to see why. Launching the zodiacs we begin our exploration of the island, in the vicinity of Elsehul Bay. Large numbers of fur seals and the much larger elephant seal will line the dark sand beaches. Living in the tussock grass, king penguins and their chicks may number up to 100,000 birds in some locations, including Salisbury Plain, St Andrews Bay and Gold Harbour. The island is also home to large numbers of nesting albatross and they fill the skies above, coming and going from the nest.
The scenery is spectacular and the snowy peaks of the island make us pause to consider the incredible feat of mountaineering when Shackleton and his exhausted companions traversed the island from the wild south coast in 1916. They arrived into Stromness whaling station having crossed from King Haakon Bay, to raise the alarm that eventuated in the rescue of his men on Elephant Island, in Antarctica 100 years ago.
South Georgia is a thrilling location for history buffs and the rusting relics of the early whaling industry are all around us. We hope to observe several of the old stations at locations including Leith, Husvik and Stromness. A highlight is a visit to Grytviken - the largest of the whaling stations, situated at the head of Cumberland Bay. It is here we visit the gravesite of Sir Ernest Shackleton. For many, being in the presence of the great explorer will be a highlight of the trip. There's an excellent museum at Grytviken, maintained by the South Georgia Heritage Trust, and the restored church, built by the original Norwegian whalers, provides a fascinating glimpse into the past.
---
Days 10-12: Towards Antarctica and Elephant Island
Weather and ice will dictate our crossing of the Scotia Sea from South Georgia to Antarctica, leading us perhaps to the South Orkney Islands or Elephant Island. As with all of our itinerary planning, our expedition leader and captain will make a decision based on the conditions at the time.The South Orkney Islands represent the peaks of a submarine mountain range called the Scotia Arc, connecting South Georgia to the South Shetland Islands. Often shrouded in fog and surrounded by ice much of the year, a chance to visit these islands doesn't come often.
As we edge ever closer to the frozen continent, large icebergs announce our arrival in Antarctic waters.If conditions allow, we will hope to see the dark cliffs of Elephant Island appear on the horizon.Shackleton and his men were encamped here for many months, having lost HMS Endurance in the thick sea ice, far to the south in the Weddell Sea in 1915. From the tiny beach at Point Wild, Shackleton and six companions set off on the rescue mission to South Georgia, aboard the tiny lifeboat, James Caird. To this day, the epic ocean crossing is considered one of the greatest in history. If conditions allow, we will attempt a landing at Point Wild on Elephant Island.
---
Days 13-16: South Shetland Islands, the Antarctic Mainland
Around 60 miles off the coast of the Antarctic, mainland, we find the South Shetland Island chain. Possible landing sites could include King George Island, Half Moon Island, Yankee Harbour or Hannah Point. Weather conditions permitting we sail the ship into the flooded volcanic caldera of Deception Island. There are some outstanding hikes at these locations and the old whaling station and aircraft hangar at Deception Island beg for further exploration.
After so much anticipation, we enter the icy waters of the Antarctic Peninsula in the vicinity of Mikkelson Harbour or Cierva Cove. Snow covered mountains soar from the dark waters. Along the shoreline in the bays and harbors of the Peninsula lives an incredible abundance of wildlife. Large rookeries are home to chinstrap, Gentoo and Adelie penguins. Seals live on the ice floes, including the powerful leopard seal that we hope to encounter. Gulls, skuas and cormorants are also found nesting and feeding at many sites along the Antarctic Peninsula.
We explore by zodiac boat and ashore where a range of wonderful activities await. Locations we hope to visit include Wilhelmina Bay, Orne Harbour, Cuverville Island and the Errera Channel. Join the photographic guide and go take close up photos of the penguins, or of the impossibly blue ice. Or enjoy a hike to the top of a snowy mountain saddle with one of our adventure guides. If the opportunity presents itself, visit a science base or an old historic hut. The sea kayakers may range up to several miles from the ship, for a truly memorable experience. Each and every day, you have a range of great choices.
---
Days 17-18: Drake Passage
After several busy days of exploration along the Antarctic Peninsula, it's time to return to South America. The educational presentations continue and we enjoy an entertaining and memorable voyage recap by our Expedition Leader. Join our photography experts in the multimedia room and download and backup your precious images. If weather conditions allow, we hope to make a rounding of Cape Horn. This fabled stretch of water is home to legendary tales of exploration and early navigation. It's a fitting place to reflect on a wonderful expedition to some of the most remote corners of the planet. Approaching the entrance to the Beagle Channel in early evening light, we enjoy a special dinner attended by the Captain of the ship.
---
Day 19: Ushuaia, Argentina
In the early morning, we arrive into Ushuaia, Argentina. It is time to say farewell to your crew and fellow travellers. Guests will be transported to their hotels or to the airport for return flights home. It will be possible to connect to flights through to Buenos Aires or other destinations in South America. Otherwise, enjoy a night in town or venture further afield to explore the highlights of Patagonia.
---
Additional Notes:
The 20-Oct-2019 departure is 19 days. It sails to and from Punta Arenas (Chile), spending 5 days in Antarctica, 3 in South Georgia, and 1.5 in the Falkland Islands
The 9-Nov-2019 and 15-Feb 2020 departures are 19 days. These start by flying from Punta Arenas to Port Stanley and end by sailing from Antartica to Ushuaia, spending 5 days in Antarctica, 3 in South Georgia, and 1.5 in the Falkland Islands
The 31-Dec-2019 departure is 18 days. It starts by flying from Santiago to Port Stanley (USD $495 per person), spending 6 days in Antarctica and 3 days in South Georgia, before sailing back to Ushuaia. Only the embarkation day is spent in the Falkland Islands
The 18-Jan-2020 departure is 18 days + 1 hotel night in Punta Arenas at the end of the voyage (included). It starts by flying from Punta Arenas to Port Stanley, spending 6 days in Antarctica, 4 days in South Georgia, and 1.5 days in the Falkland Islands. Fly from Antarctica to Punta Arenas to end, saving 2 days of sailing
The 28-Jan-2020 departure is 19 days. It sails from Ushuaia, spending 4 days in Antarctica, 3 days in South Georgia, and 1.5 days in the Falkland Islands. Fly to Santiago to end (USD $495 per person)

The 8-Oct-2020 departure is a special Photographers' Symposium
---
NOTE: This itinerary is for guidance only as each voyage will vary depending on ice and weather conditions, and opportunities to see wildlife. Flexibility is key and all part of the adventure of an expeditionary cruise.
What our customers think
All of the excursions were special – South Georgia: in Elshul there were flocks of prions, literally millions of them filling the sky; of course Salsibury Plain is amazing with all the wildlife, as is Gold Harbor. Grytvikn was also a treat as we all know the Shackleton story and it was interesting to see the whaling station. We topped it off with cocktails on deck as we cruised Drygalski Fjord.

Cindy & Nor Washington March 2018

Expedition staff were fantastic. Extremely knowledgeable and helpful. We loved the zodiac landings when we were free to roam about.

Tish & Obadiah Massachusetts December 2017
Built in Finland in 1993, few expedition ships are capable of delivering such a well-appointed, comfortable Antarctic experience on board such a safe and ice strengthened vessel. Spacious cabins, modern stabilising and an outstanding expedition staff all help to enhance the adventure.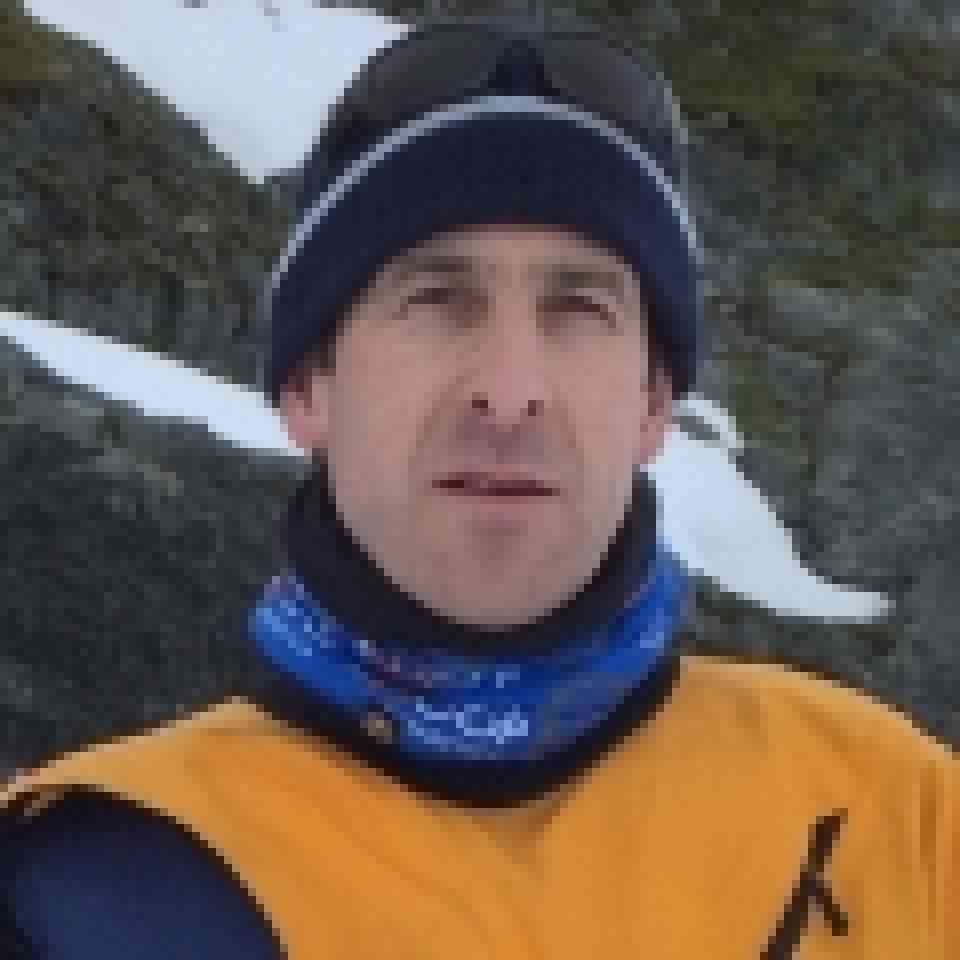 What really attracts me to this outstanding ship is her large cabins, fast speed and high ice class rating. Few expedition ships can touch her.

Alex Mudd Polar Specialist
Prices, Departures and Inclusions
Prices quoted below are per person based on 2 people sharing. Cabin availability changes all the time so please contact us for up-to-date details and information on specific cabin availability.
December 2019

31-Dec-2019

Full

$

25,595

Full

$

27,395

$

28,795

$

29,995

October 2020

8-Oct-2020

$

18,195

*

$

20,695

$

21,995

$

22,495

$

24,795

$

27,295

November 2020

27-Nov-2020

$

21,795

$

25,295

$

26,395

$

26,995

$

29,495

$

32,595

January 2021

16-Jan-2021

$

22,895

Full

$

26,495

$

27,095

$

29,595

$

32,795
* Note: Prices are per person. Paid in USD ($) - figure above is based on today's exchange rate. Actual cost $18195
Additional Notes
The 31-Dec-2019 departure is 18 days. It starts by flying from Santiago to Port Stanley (USD $495 per person), spending 6 days in Antarctica and 3 days in South Georgia, before sailing back to Ushuaia. Only the embarkation day is spent in the Falkland Islands
The

8-Oct-2020

departure is a special Photographers' Symposium and is 20 days long. It starts by sailing from Punta Arenas to Falkland Islands and ends by flying from Falklands to Santiago. Pre-embarkation hotel night included.
The

27-Nov-2020

departure is 21 days long, starts and ends by flying from Santiago de Chile to Falkland Islands. Pre-embarkation hotel night and return flights (Santiago - Falklands) are included in the voyage price. Spends 4 days in South Georgia, 6 in Antarctica and 1 in the Falkland Islands.
The 16-Jan-2021 departure is 18 days long, and it tarts by flying from Punta Arenas to Antarctica and ends with a flight from Falkland Islands to Santiago de Chile. Spends 4 days exploring Antarctica, 4 in South Georgia and 1 in the Falkland Islands.
Single Supplement And Child Policy
For those travelling solo and want their own cabin, the single supplement is 1.5 to 2 times the cost of a single berth, please contact us for details. However, there is no single supplement for passengers willing to share a cabin.
Children are welcome. 25% discount young traveller discount up to 17 years and 20% off for those aged 18 - 21. Please contact us for details
Includes
Voyage aboard the vessel as indicated in the itinerary

Accommodation & meals during the voyage on full board
All shore excursions and zodiac activities
Activities including photo workshops & yoga
Educational lectures by expert onboard polar guides
Loan of rubber boots, waterproof pants & parka jacket
Loan of rucksack and binoculars
Comprehensive pre-departure information
Port taxes and any entry fees to landing sites
Free access to multimedia room & download stations
Onboard sauna, plunge pool, Jacuzzi and fitness centre including massage options (charge applies for massage and treatments)
Excludes
Any flights to/ from voyage start & end points

Any additional pre/post land services, including meals
Transfers not specified in the itinerary
Optional adventure activities (e.g. kayaking)
Soft drinks and alcoholic beverages
Visa, passport and any vaccination expenses
Airport arrival or departure taxes
Personal travel insurance
Items of a personal nature - laundry, beverages, etc
Customary staff gratuity at the end of the voyage
Additional onboard purchases (i.e. gift shop)
Telecommunication charges
Questions about this Voyage?