Photographers' South Georgia - 15 - $9,895
Trip Summary and Itinerary Map
Total of 8.5 days 'off ship' exploring - South Georgia (7 days) & Falklands (1.5 day)
Provides the rare opportunity to really explore South Georgia in-depth, with a strong photographic focus
Witness the dawn of spring, as wildlife migration starts and many species begin their breeding cycle
Complimentary photo workshops led by professional photographers, snowshoeing & yoga. Kayaking available for an additional cost
Loan of a parka jacket, waterproof trousers, boots, trekking poles and waterproof backpack
Landmarks visited on Photographers' South Georgia
Day 1: Punta Arenas, Chile to Port Stanley, Falkland Islands
Our journey commences this morning in Punta Arenas. Here we board our scheduled flight to Stanley in the Falkland Islands. After a short 90-minute journey we are met on arrival and transferred to the pier. Stanley is home to just over 2,000 residents and is reminiscent of a rural town in coastal Britain. It is charming with brightly colored houses, pretty flower-filled gardens, a quaint cathedral and several local pubs. There is time to explore the town before embarkation. Excitement is in the air as we cast off, bound for Antarctica and the adventure of a lifetime.
---
Days 2-3: At sea towards South Georgia
We chart a course bound for South Georgia. This stretch of the South Atlantic is rich in its bio-diversity and showcases an abundance of astonishing wildlife. We will be joined by hundreds of seabirds including the wandering albatross. Giant petrels and smaller Cape petrels are also constant companions as we make our way south. Photographing these magnificent birds from the deck of the ship takes patience and skill and our photography expert will be on hand to show you the best techniques.
Throughout the day our onboard experts educate us with a series of presentations about the environment, wildlife and history and the locations we hope to visit in the coming days. History is a key theme of this voyage and the epic story of Shackleton is central to our journey.

---
Days 4-7: The Northwest and Central North Coast of South Georgia

Majestic snow-covered mountains greet us on arrival in South Georgia. We hope to navigate the ship into the historic location of King Haakon Bay. It was here that, 100 years ago, Shackleton and his men made landfall in their small lifeboat, the James Caird, after completing the perilous ocean crossing from Elephant Island.

This dramatic location is visited by just a handful of ships each season. One of the most anticipated sites in South Georgia is Salisbury Plain. The black sand beaches and tussock covered dunes are home to a staggering 100,000 ing penguin adults and their young. This is just one of several such king penguin rookeries on South Georgia. Fur seals can also be seen poking their heads above the water; the elephant seals will enjoy lazing about the beach, while the skuas and giant petrels fill the skies above. Meanwhile, the albatross - our constant companion on this journey - is never far away.

History comes into sharp focus as we visit Stromness and Grytviken. From 1912 until the 1930's, these locations acted as whaling stations. Today, the rusted and ghostly remnants seem out of place in such a pristine environment. If the weather co-operates, we hope to be able to hike the last few miles across the saddle separating Fortuna Bay from neighboring Stromness, following the footsteps of Shackleton, Crean and Worsley.

As we journey further to the southeast we enter the broad expanse of Cumberland Bay. At the head of the bay lies Grytviken - the largest of the old whaling stations on South Georgia. A highlight of our landing here is a visit to the gravesite of Sir Ernest Shackleton and his loyal right hand man, Frank Wild.

---
Days 8-10: St Andrew's Bay and Gold Harbour, Prion Island

Our next few days will take us to St Andrew's Bay and Gold Harbour - places that are teeming with wildlife including fur seals, elephant seals and massive colonies of the colorful king penguins. We will explore as much as you desire on foot. Gold Harbour is so called because the sun's rays make the cliffs yellow with their light in the morning and evening. It's an exhilarating location. Drygalski Fjord at the far eastern extremity of the island is another spectacular site in South Georgia.
We then navigate our way back along the northern coastline, visiting the old whaling depot at Godthul where there is a terrific hike here up to a beautiful lake. Nearing the end of our visit to South Georgia, we hope to enjoy a shore landing at Prion Island – which many consider the jewel in the crown. This location has been designated as a 'Special Protected Area' by the South Georgia Government as it is home to colonies of breeding wandering albatross. Boasting the largest wingspan of any living bird, typically ranging from 2.5 to 3.5 m (8ft to 11ft), albatross spend most of their life in flight, landing only to breed and feed. Distances travelled each year are hard to measure, but one bird was recorded travelling 6000 km in just twelve days.
We are exceptionally lucky to be able to attempt a landing here as the site is closed to visiting ships between late November and early January, due to the concentration of fur seals on the beaches. The boardwalks provide access to several observation platforms where we view nesting wandering albatross in close proximity. As we depart South Georgia, we pause to reflect on our time in this spectacular location and chart our return course towards the Falkland Islands.

---
Days 11 - 13: At Sea towards Falkland Islands
Our final days are spent catching up on journal entries, or perhaps downloading and reviewing photos in the multi-media room with our photography expert. A highlight of our return journey will be frequent sightings of the majestic albatross, petrels and other seabirds as they soar above the ship on the winds of the Southern Ocean.

---
Day 14: Sea Lion Island, Falkland Islands
Approaching Sea Lion Island close to the Falkland Islands, we launch the Zodiacs and go ashore to view the incredible diversity of wildlife found at this location. Three species of penguin including gentoo, magellanic and rockhopper, as well as southern elephant seals and South American sea lions are known to inhabit the area. King cormorants and striated caracaras are just some of the bird species we expect to see.

---
Day 15 - Stanley, Falkland Islands, to Punta Arenas, Chile
In the early morning, we navigate into the harbour of Port Stanley. A transfer will take us to the airport for our return flight to Punta Arenas in southern Chile (this flight is included in the price of your voyage).
---
Additional Notes:
The 6-Nov-2019 departure begins and ends in Port Stanley, Falkland Islands. There is an optional round charter flight from Santiago de Chile to Port Stanley at a cost of USD $995 per person.

---
NOTE: This itinerary is for guidance only as each voyage will vary depending on ice and weather conditions, and opportunities to see wildlife. Furthermore, it's important to understand that the charter flight(s) to/ from Antarctica are particularly prone to weather, which requires a flexible flight schedule.

What our customers think
The highlights were the Shackleton history and being able to stand on the top of the pass where the trio looked down on the whaling base at Stromness - their destination. Weather was perfect. The landscape was stunning - a glaciologists dream.

Neill New Zealand November 2017
Built in Finland in 1993, few expedition ships are capable of delivering such a well-appointed, comfortable Antarctic experience on board such a safe and ice strengthened vessel. Spacious cabins, modern stabilising and an outstanding expedition staff all help to enhance the adventure.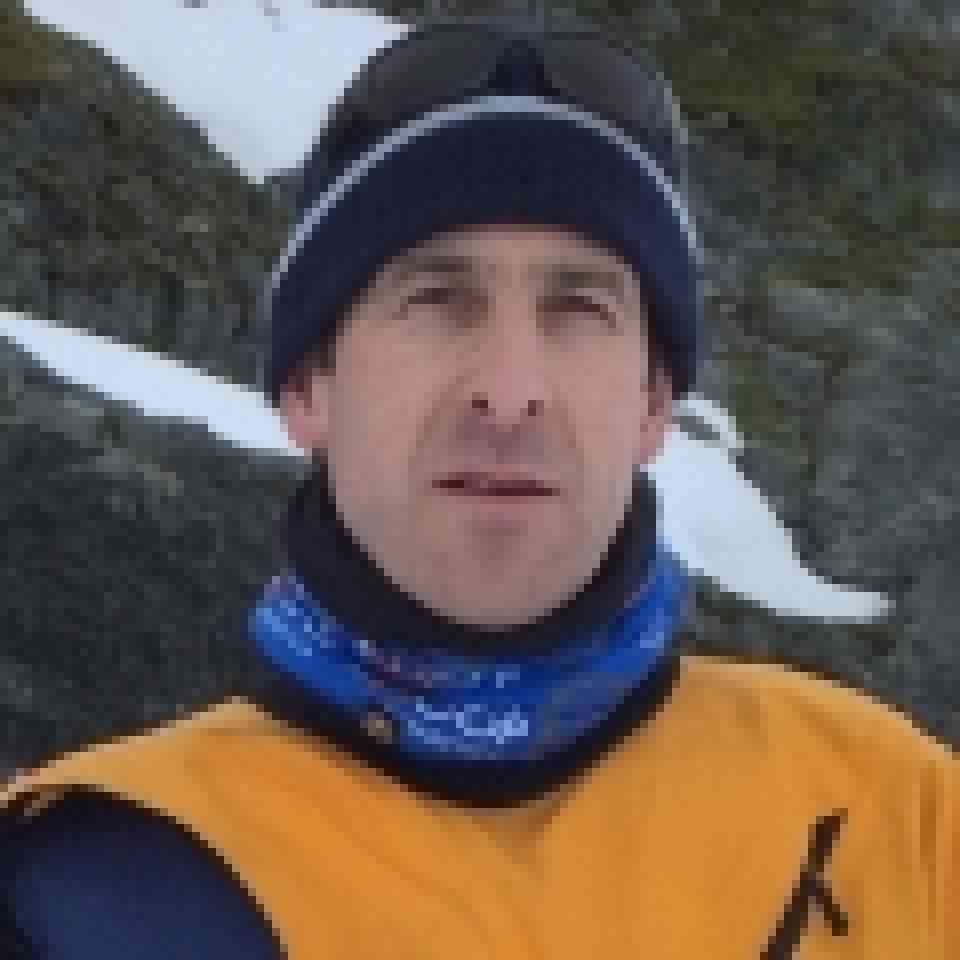 What really attracts me to this outstanding ship is her large cabins, fast speed and high ice class rating. Few expedition ships can touch her.

Alex Mudd Polar Specialist
Prices, Departures and Inclusions
Prices quoted below are per person based on 2 people sharing. Cabin availability changes all the time so please contact us for up-to-date details and information on specific cabin availability.
* Note: Prices are per person. Paid in USD ($) - figure above is based on today's exchange rate. Actual cost $9895
Single Supplement And Child Policy
For those travelling solo and want their own cabin, the single supplement is 1.5 to 2 times the cost of a single berth, please contact us for details. However, there is no single supplement for passengers willing to share a cabin.
Children are welcome. 25% discount young traveller discount up to 17 years and 20% off for those aged 18 - 21. Please contact us for details.
Includes
Voyage aboard the vessel as indicated in the itinerary

Accommodation & meals during the voyage on full board
All shore excursions and zodiac activities
Activities including photo workshops, hiking & yoga
Educational lectures by expert onboard polar guides
Loan of rubber boots, waterproof pants & parka jacket
Loan of rucksack and binoculars
Comprehensive pre-departure information
Port taxes and any entry fees to landing sites
Free access to multimedia room & download stations
Excludes
Any flights to/ from voyage start & end points

Any additional pre/post land services, including meals
Transfers not specified in the itinerary
Optional adventure activities (e.g. kayaking)
Soft drinks and alcoholic beverages
Visa, passport and any vaccination expenses
Airport arrival or departure taxes
Personal travel insurance
Items of a personal nature - laundry, beverages, etc
Customary staff gratuity at the end of the voyage
Additional onboard purchases (i.e. gift shop)
Questions about this Voyage?