Antarctic Whale Safari - 11-14 - $11,295
Trip Summary and Itinerary Map
5 or 7 full days in Antarctica, depending on which date you choose
Explores many of the Antarctic Peninsula's key sites, keeping a look out for whales
Suitable for both whale enthusiasts and anyone with a wider interest in Antarctica
We like this 146 passenger ship for its superior stability, top ice class rating & large expedition staff
Complimentary camping & photography workshops. Optional kayaking (additional charge)
Added advantage of the loan of a parka jacket, waterproof trousers, boots, binoculars, trekking pole & waterproof backpack
Day 1: Santiago, Chile
We depart for Stanley on on our private air charter. We are met on arrival at the capital of the Falkland Islands and are transferred from the airport into town. There is time to explore the town or enjoy a guided visit to nearby Gypsy Cove which provides our first opportunity for observing the local wildlife, including nesting Magellanic penguins and other sea birds.

---
Days 2-3: Drake Passage - At Sea towards Antarctica
Sailing south towards Antarctica we will be joined by hundreds of seabirds including the wandering albatross. Giant petrels and smaller Cape petrels are also constant companions as we transit the Drake Passage. Photographing these magnificent birds from the deck of the ship takes patience and skill and our photography expert will be on hand to show you the best techniques.
Join the ship's Captain on the bridge and learn about the operations of our modern research vessel. Throughout the day, our onboard experts educate us with a series of presentations about the environment, wildlife and history and the locations we hope to visit in the coming days. As we approach the coastline of Antarctica, whale sightings increase significantly.
---
Days 4-7: Gerlache Strait and Antarctic Peninsula Exploration
We awaken today and the magnificent snowy peaks of continental Antarctica are laid out before us. Even our experienced expedition staff, some with more than 100 journeys south, will take a moment to pause and reflect on the immense power of Antarctica. Take a deep breath - you have arrived.
The waterways of the Antarctic Peninsula are home to deep bays, pristine coves and inlets and numerous islands. The landscape features heavily glaciated mountains permanently covered in ice and snow. Rocky outcrops, known as "nunataks" are home to Gentoo, Adelie and Chinstrap penguin rookeries and the waters are rich in marine life.
We frequently encounter seals, including the powerful leopard seal, often found relaxing on an ice floe. Curious humpback whales and the smaller minke whales are found in sizeable numbers in this region. Sightings of orca are not uncommon. Fournier Bay is a known whale "hot-spot" and ice permitting, we explore in zodiacs hoping to encounter pods of whales.
The science team hopes to deploy non-invasive tracking devices on the whales to collect data on dive and feeding patterns. Observation and photography of whale flukes (tails) are activities everyone is encouraged to participate in both from the ship and while Zodiac cruising. Whale flukes are unique identifiers of particular animals, in much the same way as a human fingerprint. Collecting and analyzing this data is vital to our understanding of whale migration patterns and social behaviour.
In addition to our whale encounters, we enjoy a regular program of exploration on and off the ship. Popular activities include guided hikes on shore and visits to wildlife colonies with our expert naturalist guides while the historic huts and science stations provide a fascinating glimpse into the past and the present. Zodiac cruising among the ice is a memorable activity and our sea kayakers may range several miles from the ship. Our photography guide will be on hand to help you with your camera handling, image composition and the peculiar light found in Antarctica.
Planned excursions could include Cierva Cove, Danco Island, or a cruise through the Errera Channel to visit the penguin rookeries at Cuverville Island. Wilhelmina Bay never disappoints and is another important location where the scientists hope to deploy their research tools. Neko Harbour is yet another highlight and offers an excellent hiking route providing stunning 360-degree views.
After several busy days of exploration along the Peninsula, we head north across the Bransfield Strait, bound for the South Shetland Islands. This is an important whale migration corridor and frequent sightings can be expected of humpbacks and even the fast moving orca.
---
Day 8: South Shetland Islands, Antarctica
The adventure is not over and, if the weather conditions allow, we sail the ship into the flooded volcanic caldera at Deception Island. This is a very dramatic location. History is all around us as we explore the old whaling station, with the rusted old boilers, aircraft hangar and dilapidated wooden structures.
There are several other nearby landing sites to tempt us including Half Moon Island, or the broad pebbly beach at Yankee Harbour, where we often encounter Weddell seals sunning themselves. This is a great spot for a hike or a zodiac cruise. In the evening, we navigate north through the McFarlane Strait and into the Drake Passage, charting a course for South America.
---
Days 9-10: Drake Passage - return to South America
As we make our way back to Ushuaia, the educational presentations continue and we enjoy an entertaining and memorable voyage recap by our Expedition Leader. Join our photography experts in the multimedia room and download and backup your precious images. If weather conditions allow, we hope to make a rounding of Cape Horn. This fabled stretch of water is home to legendary tales of exploration and early navigation. It's a fitting place to reflect on a wonderful expedition. Approaching the entrance to the Beagle Channel in early evening light, we enjoy a special dinner attended by the Captain of the ship.
---
Day 11: Ushuaia, Argentina
In the early morning, we arrive into Ushuaia, Argentina. It is time to say farewell to your crew and fellow travellers. Guests will be transported to their hotels or to the airport for return flights home. It will be possible to connect to flights through to Buenos Aires or other destinations in South America. Otherwise, enjoy a night in town or venture further afield to explore the highlights of Patagonia.
---
NOTE: This itinerary is for guidance only as each voyage will vary depending on ice and weather conditions, and opportunities to see wildlife. Flexibility is key and all part of the adventure of an expeditionary cruise.

What our customers think
I would highly recommend this trip!

Marie Pryce Australia February 2019
Built in Finland in 1993, few expedition ships are capable of delivering such a well-appointed, comfortable Antarctic experience on board such a safe and ice strengthened vessel. Spacious cabins, modern stabilising and an outstanding expedition staff all help to enhance the adventure.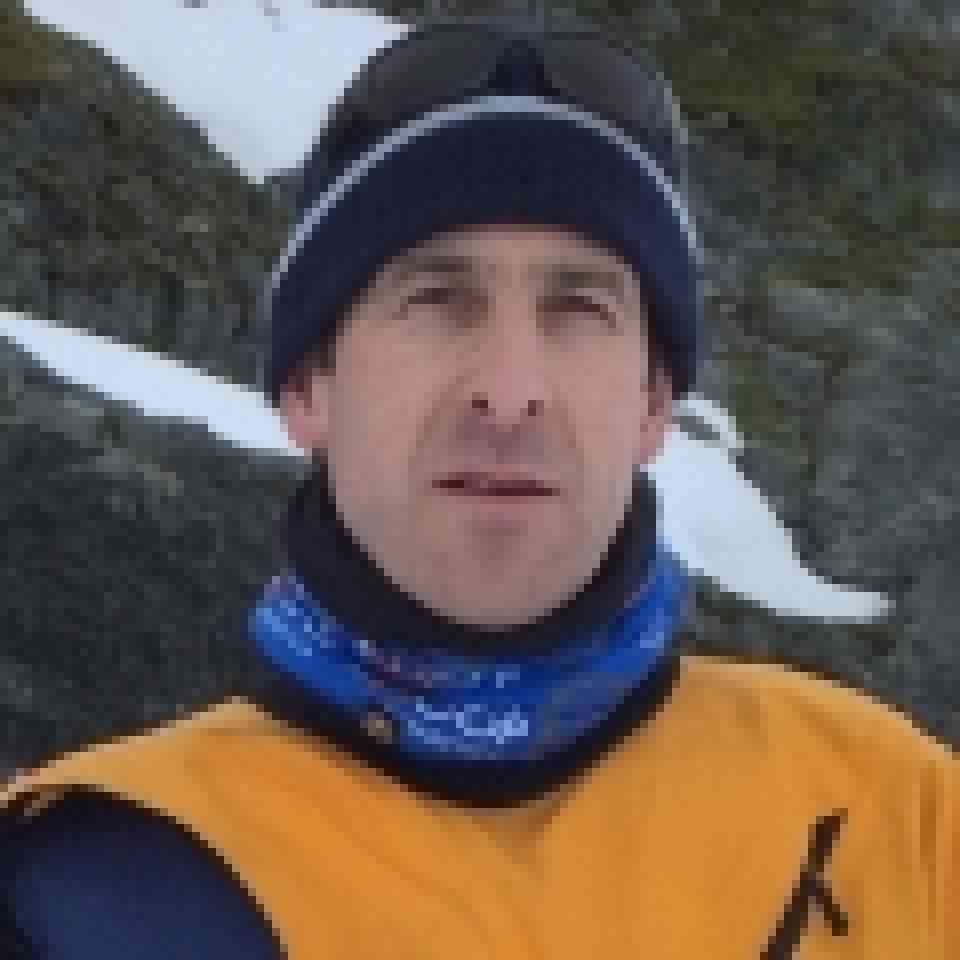 What really attracts me to this outstanding ship is her large cabins, fast speed and high ice class rating. Few expedition ships can touch her.

Alex Mudd Polar Specialist
Prices, Departures and Inclusions
Prices quoted below are per person based on 2 people sharing. Cabin availability changes all the time so please contact us for up-to-date details and information on specific cabin availability.
March 2020

8-Mar-2020

$

11,295

*

Full

$

14,095

$

14,395

$

15,395

$

17,795

February 2021

26-Feb-2021

$

14,195

$

16,295

$

17,595

$

17,995

$

19,295

$

22,195
* Note: Prices are per person. Paid in USD ($) - figure above is based on today's exchange rate. Actual cost $11295
Additional Notes
The 08-Mar-2020 embarkation is in Port Stanley, Falkland Islands. The flight between Santiago and Port Stanley is USD $495 per person.
The 26-Feb-2021 date is an extended departure. A total of 14 days, spending 7 days in Antarctica. Flights from Santiago to the Falkland Islands and a pre-embarkation hotel night included.
Single Supplement And Child Policy
For those travelling solo and want their own cabin, the single supplement is 1.5 to 2 times the cost of a single berth, please contact us for details. However, there is no single supplement for passengers willing to share a cabin.
Children are welcome. 25% discount young traveller discount up to 17 years and 20% off for those aged 18 - 21. Please contact us for details
Optional Adventure Activities
Enhance your trip with the following add ons. Limited places per activity.
Get in contact to check availability.
Includes
Voyage aboard the vessel as indicated in the itinerary

Accommodation and meals during the voyage on full board
All shore excursions and zodiac activities
Activities including photo workshops, hiking and yoga
Educational lectures by expert onboard polar guides
Loan of rubber boots, waterproof pants and parka jacket
Loan of rucksack and binoculars
Comprehensive pre-departure information
Port taxes and any entry fees to landing sites
Free access to multimedia room and download stations
Excludes
Any flights to/ from voyage start and end points

Any additional pre/post land services, including meals
Transfers not specified in the itinerary
Soft drinks and alcoholic beverages
Optional adventure activities (e.g. kayaking)
Visa, passport and any vaccination expenses
Airport arrival or departure taxes
Personal travel insurance
Items of a personal nature - laundry, beverages, etc
Customary staff gratuity at the end of the voyage
Additional onboard purchases (i.e. gift shop)
Questions about this Voyage?