Discovering the Antarctic Peninsula - 11 - $11,795
Trip Summary and Itinerary Map
5 full days in Antarctica = 10 planned 'off ship' excursions
Choice of departures in November, December and March
The ideal combination of a very stable ship and a high staff/ passenger ratio onboard
Complimentary camping, hiking, photography workshops, yoga. Kayaking available for an additional charge
We like this voyage as it offers the loan of a parka jacket, boots and trousers
Day 1: Ushuaia, Argentina
Our journey to Antarctica commences this afternoon in Ushuaia, in southern Argentina. We gather at our central meeting point and transfer to the pier and embark our expedition ship. After settling into our cabins and exploring the ship, we meet our expedition team and fellow passengers. Excitement is in the air as we enjoy a welcome cocktail and dinner and cast off, bound for Antarctica and the adventure of a lifetime.
---
Day 2-3: Drake Passage - At Sea towards Antarctica
Sailing south towards Antarctica we will be joined by hundreds of seabirds including the wandering lbatross. Giant petrels and smaller Cape petrels are also constant companions as we transit the Drake Passage. Photographing these magnificent birds from the deck of the ship takes patience and skill and our photography expert will be on hand to show you the best techniques. Join the ship's Captain on the bridge and learn about the operations of our modern research vessel. Throughout the day, our onboard experts educate us with a series of presentations about the environment, wildlife and history and the locations we hope to visit in the coming days.
---
Days 4-7: Gerlache Strait and Antarctic Peninsula exploration
We awaken today and the magnificent snowy peaks of continental Antarctica are laid out before us. Even our experienced expedition staff, some with more than 100 journeys south, will take a moment to pause and reflect on this incredible sight. Take a deep breath, you have arrived. This is Antarctica.
Navigating into Antarctic Sound we witness the vastness and majesty of the Antarctic Ice Sheet. It is an awe-inspiring sight. We notice a significant increase in the number of huge tabular icebergs entering the Weddell. These massive icebergs break from the huge ice shelves to the south drifting here on the prevailing currents. Adélie penguin rookeries of staggering numbers exist here – some contain more than 100,000 nesting birds.

The waterways of the Antarctic Peninsula are home to deep bays, pristine coves and inlets and numerous small islands. The Gerlache coastline features heavily glaciated mountains permanently covered in ice and snow. Rocky outcrops, known as "nunataks" are home to Gentoo, Adélie and Chinstrap penguin rookeries and the waters are rich in marine life. We frequently encounter seals, including the powerful leopard seal, usually found hauled out on an ice floe. Curious humpback whales and the smaller minke whales are present much of the time as they feed on the vast schools of krill. Sightings of orca are not uncommon.
Our activity program is in full swing and we encourage all guests to choose how their adventure unfolds. Every day we plan an exciting range of activities, including guided hikes on shore (both short and long) and visits to wildlife colonies with our expert naturalist guides. The historic huts and science stations located along the peninsula provide a fascinating glimpse into the past and the present. Zodiac cruising among the ice searching for seals and whales is a memorable activity.

Meanwhile, our sea kayakers may range several miles from the ship experiencing Antarctica from an entirely different perspective. Our resident photography guide will be on hand to help you with your camera handling and image composition. Maybe what you really want to do is sit on a rock, simply watching the penguins come and go from the water? Make yourself comfortable and enjoy the show.

At some point throughout the trip we plan a night on shore, camping in Antarctica. We have all the right gear and equipment and an expert team to make it happen – all you need is an adventurous spirit! Camping always depends on the weather and we can never guarantee it on any voyage. If the weather is good and site characteristics suit our requirements, rest assured, we will always go for it. Camping is included and you can decide to participate on the day. There is no need to pre-book.

There are several locations to consider but the ice conditions will likely dictate our landing sites. Gourdin Island and Brown Bluff are two such locations featuring substantial penguin rookeries. The region is also full of history of early exploration and has fascinating geological sites with thousands of fossils strewn over the shoreline.
---
Day 8: South Shetland Islands, Antarctica
After several busy days of exploration along the Antarctic Peninsula, we head for the South Shetland Islands. The adventure is not over and, if the weather conditions allow, we sail the ship into the flooded volcanic caldera at Deception Island. This is a very dramatic location. History is all around us as we explore the old whaling station, with the rusted relics and dilapidated wooden structures.
On a sunny day, cruising along the pristine coast of Livingston Island is a memorable experience. There are several other landing sites in the vicinity including Half Moon Island, and the broad pebbly beach at Yankee Harbour, where we often encounter Weddell seals sunning themselves. This is a great spot for a hike or a zodiac cruise. In the evening, we navigate north through the McFarlane Strait and into the Drake Passage, charting a course for South America.
---
Days 9-10: Drake Passage - return to South America
As we make our way back to South America, the educational presentations continue and we enjoy an entertaining and memorable voyage recap by our Expedition Leader. Join our photography experts in the multimedia room and download and backup your precious images.
If weather conditions allow, we hope to make a rounding of Cape Horn. This fabled stretch of water is home to legendary tales of exploration and early navigation. It's a fitting place to reflect on a wonderful expedition. Approaching the entrance to the Beagle Channel in early evening light, we enjoy a special dinner attended by the Captain of the ship.
---
Day 11: Ushuaia, Argentina
In the early morning, we arrive into Ushuaia, Argentina. It is time to say farewell to your crew and fellow travellers. Guests will be transported to their hotels or to the airport for return flights home. It will be possible to connect to flights through to Buenos Aires or other destinations in South America. Otherwise, enjoy a night in town or venture further afield to explore the highlights of Patagonia.
---
Additional Notes
The 7-Dec-2019 departure is 11 days long and includes 7 full days in Antarctica – sailing from Ushuaia, Argentina to Antarctica and flying back from Antartica to Punta Arenas, Chile
The 16-Dec-2019 departure is 13 days long, spending 2 extra days in Antarctica – exploring the Antarctic Sound, Weddell Sea and Western Peninsula
The 21-Nov-2019, 1-Dec-2019, 11-Dec-2019, 21-Dec-2019 and 8-Mar-2020 dates all board the ship on Port Stanley, Falkland Islands. There is an additional charge of USD $995 per person for round-trip flights between Santiago and Port Stanley
The 8-Mar-2020 date starts in Port Stanley and sails back to Ushuaia. The cost for the flight from Santiago to Port Stanley is USD $495 per person.
---
NOTE: This itinerary is for guidance only as each voyage will vary depending on ice and weather conditions, and opportunities to see wildlife. Flexibility is key and all part of the adventure of an expeditionary cruise.
What our customers think
The landscapes and wildlife are unique and I felt privileged to be able to see it all. The people on the trip from young to older were all very friendly, and good company, with several nationalities, we all got on and quickly gelled, all having one common purpose.

The highlight was being able to experience wildlife up close - a humpback whale under our zodiac, as well as the amazing staff on the ship.

Kira California February 2017
Built in Finland in 1993, few expedition ships are capable of delivering such a well-appointed, comfortable Antarctic experience on board such a safe and ice strengthened vessel. Spacious cabins, modern stabilising and an outstanding expedition staff all help to enhance the adventure.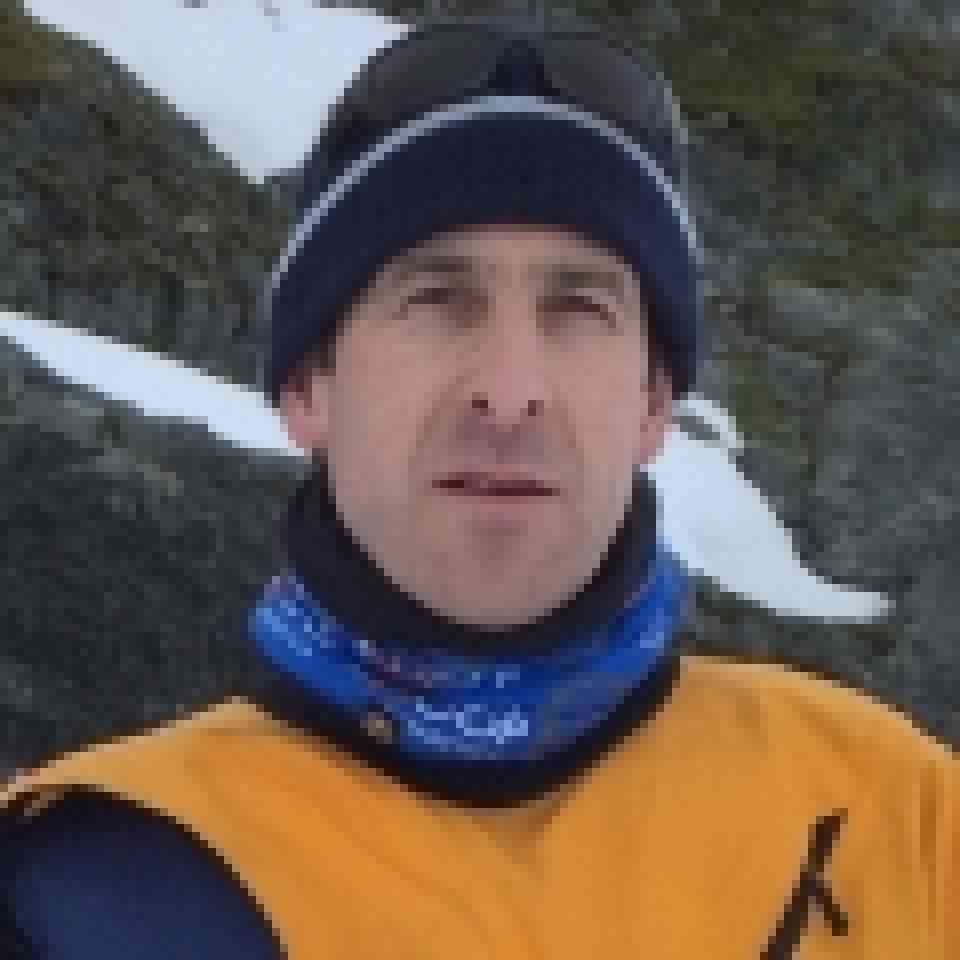 What really attracts me to this outstanding ship is her large cabins, fast speed and high ice class rating. Few expedition ships can touch her.

Alex Mudd Polar Specialist
Prices, Departures and Inclusions
Prices quoted below are per person based on 2 people sharing. Cabin availability changes all the time so please contact us for up-to-date details and information on specific cabin availability.
* Note: Prices are per person. Paid in USD ($) - figure above is based on today's exchange rate. Actual cost $11795
Additional Notes
The

1-Dec-2019, 11-Dec-2019, 21-Dec-2019

and

8-Mar-2020

dates all board the ship on Port Stanley, Falkland Islands. There is an additional charge of

USD $995

per person for round-trip flights between Santiago and Port Stanley
The

8-Mar-2020

date starts in Port Stanley and sails back to Ushuaia. This is a marine mammal science departure. The cost for the flight from Santiago to Port Stanley is

USD $495

per person.
The 10-Mar-2021 and 20-Mar-2021 dates include a pre-voyage hotel night and start and end in Ushuaia, Argentina, sailing to and from Antarctica.

Single Supplement And Child Policy
For those travelling solo and want their own cabin, the single supplement is 1.5 to 2 times the cost of a single berth. However, there is no single supplement for passengers willing to share a cabin.
Children are welcome. 25% young traveller discount up to 17 years and 20% discount for those aged 18-21. Please contact us for details
Includes
Voyage aboard the vessel as indicated in the itinerary

Accommodation and meals during the voyage on full board
All shore excursions and zodiac activities
Activities including camping, photo workshops and yoga
Educational lectures by expert onboard polar guides
Loan of rubber boots, waterproof pants and parka jacket
Loan of rucksack and binoculars
Comprehensive pre-departure information
Port taxes and any entry fees to landing sites
Free access to multimedia room and download stations
Excludes
Any flights to/ from voyage start and end points

Any additional pre/post land services, including meals
Transfers not specified in the itinerary
Optional adventure activities (e.g. kayaking)
Visa, passport and any vaccination expenses
Airport arrival or departure taxes
Personal Travel insurance
Items of a personal nature - laundry, beverages, etc
Customary staff gratuity at the end of the voyage
Additional onboard purchases (i.e. gift shop)
Questions about this Voyage?