Ultimate Antarctic Penguin Safari - 12 - $10,395
Trip Summary and Itinerary Map
4 full days in Antarctica and 2 days in The Falkland Islands
Flights at the beginning and end saves time and avoids The Drake Passage
We like this 146 passenger ship for its superior stability, top ice class rating and large expedition staff

Complimentary camping, hiking and photo workshops. Kayaking available (additional cost)
We like this voyage as it offers the loan of a parka jacket, boots and trousers
Landmarks visited on Ultimate Antarctic Penguin Safari
Day 1: Ushuaia (Argentina)
Our journey to Antarctica commences this afternoon in Ushuaia, in southern Argentina. We gather at our central meeting point, transfer to the pier and embark our expedition ship. After settling into our cabins and exploring the ship, we meet our expedition team and fellow passengers.
Excitement is in the air as we enjoy a welcome cocktail and dinner and cast off, bound for Antarctica and the adventure of a lifetime.
---
Days 2-3: Drake Passage- At Sea towards Antarctica
Sailing south towards Antarctica we will be joined by hundreds of seabirds including the wandering albatross, who we come to know well on this journey. Giant petrels and smaller Cape petrels are also constant companions. Photographing these magnificent birds from the deck of the ship takes patience and skill and our photography expert will show you the best techniques. Join the ship's Captain on the bridge and learn about the operations of our modern research vessel. The keen birdwatchers will love the viewing opportunities on the bridge and expansive outer decks. Spend time with our naturalist guides and learn the subtle variations between the different species as they soar on the winds of the Drake Passage. One of the most anticipated sightings will be the stunning Light-mantled albatross,often seen flying in pairs in elaborate aerial displays.
Throughout the day, our onboard experts educate us with a series of presentations about the environment, wildlife and history and the locations we aim to visit in the coming days.
---
Days 4-5: Antarctic Peninsula and South Shetlands
We awaken today and the magnificent snowy peaks of continental Antarctica are laid out before us. It's a staggering site and much anticipated moment of the expedition. Dallman Bay is home to the Melchior Islands and a fitting introduction to Antarctica. The waters separate the large offshore islands of Anvers and Brabant and provide a natural entrance into the celebrated Gerlache Strait region of the Antarctic Peninsula. We cross the Gerlache and if ice conditions permit, will navigate the ship into the Errera Channel aiming for a shore landing at Cuverville Island. The site will be a hive of activity in mid-December, with thousands of gentoo penguins nesting on eggs and eagerly awaiting the emergence of their newborn chicks into the world. It's an incredible sight to witness in close proximity. The waters surrounding Cuverville provide great sea kayaking possibilities and we hope to go for a paddle here. Meanwhile, onshore there are walks in several directions along the beach to view the penguin colonies. If the snow conditions are good, we may even climb to the summit of the island.
We are now heading north towards Antarctic Sound "the gateway" into the icy Weddell Sea. Along the way, we hope to make a stop at Deception Island. If weather conditions permit, we sail the ship right into the middle of a volcanic caldera. This is a very dramatic place and history is all around us as we explore the old whaling station, with the rusted relics and dilapidated wooden huts. Fur seals gather among the old structures seeking protection from the elements. Kelp gulls are known to nest here and skuas are also present. At the far end of the beach is an old aircraft hangar. There is an outstanding hike to a location known as "Neptune's Window" - high up onto the rim of the crater.
---
Days 6-7: Antarctic Sound and the Weddell Sea
At about 25 nautical miles long and about 10 nautical miles wide, the Antarctic Sound separates Joinville Island from the northern tip of the Antarctic Peninsula. As we sail into the sound we witness, for the first time the vastness and majesty of the Antarctic icecap. It is an awe-inspiring sight. Heading into the Weddell Sea we notice a significant increase in the number of huge tabular icebergs and the presence of sea ice. These massive icebergs break from the huge ice shelves to the south and drift north on the currents. This always makes for exciting navigation and stunning photographic opportunities in the soft Antarctic twilight. This is wild and remote Antarctica and has a distinctly different feel from locations visited thus far.
The Weddell Sea region is home to Adelie penguin rookeries of staggering size - some contain more than 100,000 nesting birds. Such colonies dwarf the rookeries we have visited to date. Weather permitting, excursions may include Hope Bay, Paulet Island and Brown Bluff. All eyes will be trained on the ice floes through which we navigate the ship. We have enjoyed successful sightings of emperor penguins in this area in recent years. Based on the size and plumage, our naturalists believe them to be juveniles out exploring and fishing and possible residents of the known Emperor colony on the southern side of Snow Hill Island.
The history of exploration in this region is incredibly rich. Remnants of Nordenskjold's Swedish expedition of 1901-1904 are found in several locations in this area. The epic century-old story of Shackleton and the HMS Endurance expedition has strong links to the region. It was here that he and his men drifted north on the ice after their ship had been lost in the ice months earlier. As we head north and out of the Weddell Sea, the lavender pink sunset off the port quarter of the ship will make some of us pause to consider the bravery (or foolhardiness) of those early explorers who traveled these waters a hundred years before us.
---
Day 8: Elephant Island
We approach Elephant Island from the south. Point Lookout,on the southern tip of the island, is home to an impressive chinstrap penguin colony. Macaroni penguins also breed here and are a species we have yet to encounter. Both southern elephant seals and Antarctic fur seals are often found hauled out on the beaches here. If conditions permit we may visit the fabled location of Point Wild on the north coast of Elephant Island. It is here that Shackleton and his men were encamped under their upturned life boats before five men set off on a rescue mission to South Georgia in their tiny lifeboat.
---
Days 9-10: At Sea towards the Falkland Islands
While sailing north to the Falkland Islands our onboard polar experts will recap on our Weddell Sea adventures and prepare us for the days ahead. Much of our time is spent scanning the horizon in search of whales and other marine mammals. The spectacular seabirds accompany us north and are our constant companions as we transit to open waters. This a good opportunity to visit the multimedia room and download your precious photos with the assistance of our resident photographer. Our onboard educational program continues and our experts entertain us with interactive presentations and leading lively discussions.
---
Day 11: West Point & Saunders Islands, Falkland Islands
Arriving into the Falkland Islands overnight, we explore the islands of West Point and Saunders, both in the West Falkland archipelago. West Point is known for its rockhopper penguin rookeries and large nesting black-browed albatross colony. The opportunity to observe these spectacular birds in close proximity on the nest is an immense privilege and an experience not easily forgotten. One final highlight awaits a visit to the wildlife-rich Saunders Island. Along the white sand beaches and in the tussock grass covered dunes, we hope to encounter no less than four penguin species living in close quarters. They include the Gentoo, Magellanic and Rockhopper - and our ultimate goal during the FalklandIsland visit, the impressive king penguin. Saunders is a fitting end to an epic Antarctic adventure. Charting a course for the port of Stanley in early evening light, we enjoy a special dinner attended by the Captain of the ship and reflect on one of the life's great travel experiences.
---
Day 12: Port Stanley(Falklands), fly back to Chile
In the early morning, we navigate through the narrows and into port. Stanley is currently home to just over 2,000 residents and is reminiscent of a rural town in coastal England or Scotland. It is charming with brightly coloured houses, pretty flower-filled gardens, a quaint cathedral and several local pubs. There is time to explore the town before we make our way to the airport for our return flight to Punta Arenas in southern Chile (this flight is included in the price of your voyage). It will be possible to connect to flights through to Santiago or other destinations in Chile. If you are staying in Punta Arenas, a transfer will be provided to several downtown locations.
---
NOTE: This itinerary is for guidance only as each voyage will vary depending on ice and weather conditions, and opportunities to see wildlife. Flexibility is key and all part of the adventure of an expeditionary cruise.

Built in Finland in 1993, few expedition ships are capable of delivering such a well-appointed, comfortable Antarctic experience on board such a safe and ice strengthened vessel. Spacious cabins, modern stabilising and an outstanding expedition staff all help to enhance the adventure.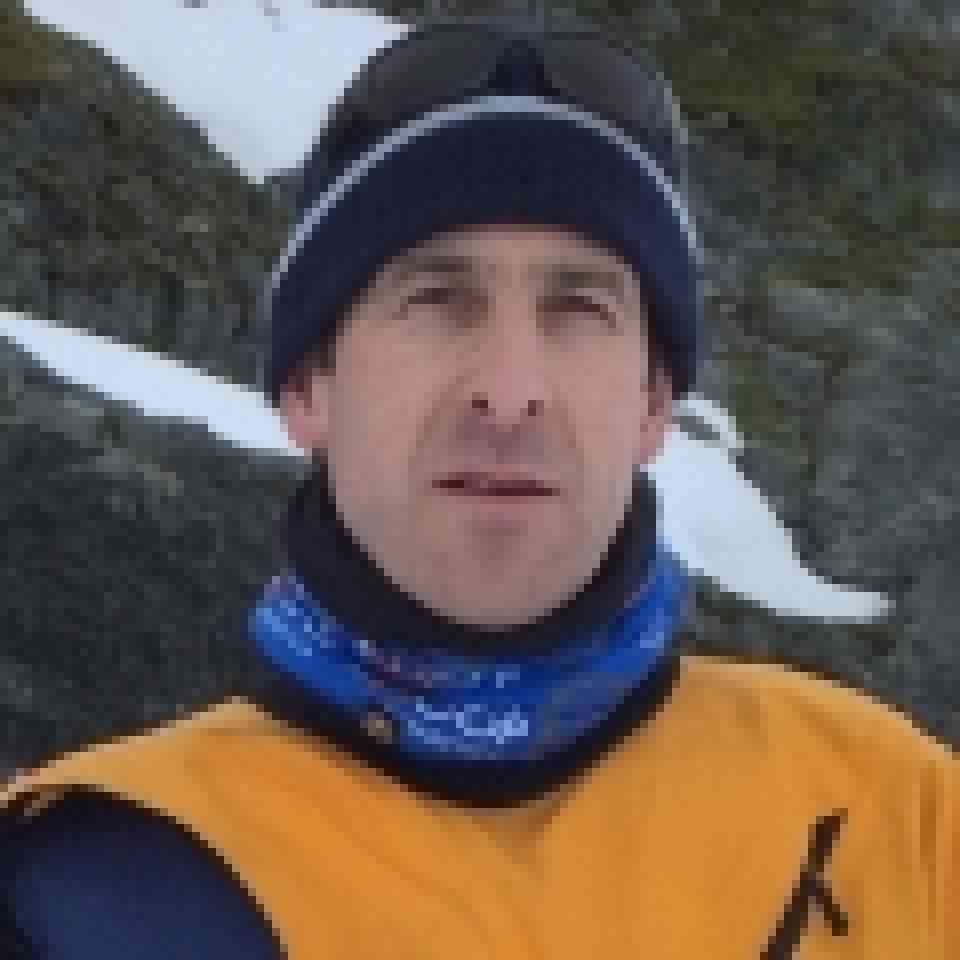 What really attracts me to this outstanding ship is her large cabins, fast speed and high ice class rating. Few expedition ships can touch her.

Alex Mudd Polar Specialist
Prices, Departures and Inclusions
Prices quoted below are per person based on 2 people sharing. Cabin availability changes all the time so please contact us for up-to-date details and information on specific cabin availability.
This trip can run as a group trip, with prices starting from $10,395 per person for a complete group. If you are looking to join a group or you are a solo traveller we will help to form likeminded groups of travellers. Please let us know your travel plans.
The trip can also run on a private basis to fit around your plans. Departures may be tailored and can be set up on a date of your choice. Please note that there is a higher price for smaller groups. Please enquire for further details.
Single Supplement And Child Policy
For those travelling solo and want their own cabin, the single supplement is 1.5 to 2 times the cost of a single berth, please contact us for details. However, there is no single supplement for passengers willing to share a cabin.
Children are welcome. 25% discount young traveller discount up to 17 years and 20% off for those aged 18 - 21. Please contact us for details
Includes
Domestic flight Falklands/P. Arenas

Voyage aboard the vessel as indicated in the itinerary
Accommodation & meals during the voyage on full board
All shore excursions and zodiac activities
Activities including camping, photo workshops & yoga
Educational lectures by expert onboard polar guides
Loan of rubber boots, waterproof pants & parka jacket
Loan of rucksack and binoculars
Comprehensive pre-departure information
Port taxes and any entry fees to landing sites
Free access to multimedia room & download stations
Excludes
Any flights to/ from voyage start & end points

Any additional pre/post land services, including meals
Transfers not specified in the itinerary
Optional adventure activities (e.g. kayaking)
Visa, passport and any vaccination expenses
Airport arrival or departure taxes
Personal Travel insurance
Items of a personal nature - laundry, beverages, etc
Customary staff gratuity at the end of the voyage
Additional onboard purchases (i.e. gift shop)
Questions about this Voyage?