Trip Summary and Itinerary Map
7 full days in Antarctica = 14 planned 'off ship' excursions
Join the exclusive group of polar travellers who have reached the Antarctic Circle
Choice of two luxury expedition ships, with capacity for 172 & 199 guests respectively
Optional adventure activities on select departures: camping, kayaking, one-off paddling, paddle boarding (limited places, additional cost for each)
Comprehensive mandatory transfer package including charter flights to/from Buenos Aires makes for stress-free travel arrangements. Available on select departures at additional cost
Superior onboard facilities including wellness centre & dedicated single cabins
Complimentary helicopter "flight-seeing trip" on select departures
Complimentary 3-in-1 expedition parka jacket and loan of boots
Operator's Itinerary
Day 1: Arrive in Buenos Aires
Arrive into the elegant capital city Buenos Aires today, making your own arrangements to transfer to your group hotel where your pre-cruise hotel night is included in the mandatory transfer package.
Please note that select departures dates follow an amended itinerary, beginning with an included pre-cruise night in Ushuaia rather than in Buenos Aires. These Ushuaia-starting departures do not include the charter flights between Buenos Aires and Ushuaia, which must be purchased independently. For these trips we strongly recommend that you add in a stay in Buenos Aires prior to flying down to Ushuaia for your included pre-night.
---
Day 2: Flight to Ushuaia & Embarkation
After an early breakfast at your Buenos Aires hotel, the group will transfer to the airport and board a private charter flight to Ushuaia, Argentina.
Upon arrival, you will be transferred from the airport to a central downtown location giving you some time on your own to explore this quaint port town before making your way to the pier. The ship sets sail in the late afternoon and you begin your Antarctic journey, passing along the Beagle Channel. Named after the famed ship on which Charles Darwin voyaged, keep your camera ready as this is a great location to spot black-browed albatross in the water along with Magellanic penguins and sea lions. Eventually the channel opens up to the wild Southern Ocean, and you will sail onwards to Antarctica.
For those travelling on Ushuaia-starting trips, you will have the morning at leisure to relax and explore Ushuaia. Perhaps take a half day trip into the Tierra del Fuego National Park or explore the quirky Maritime Museum in the old prison. In the afternoon you will embark on the ship and set sail as above.

---
Days 3 & 4: At Sea
The waters of the Drake Passage can be unpredictable but we always hope for clear skies and a calm ocean. There is plenty of time to stare out at the sea, get to know your fellow travellers and chat to your Expedition Team. Time will be spent preparing for the exciting days ahead, with numerous informative and educational lectures from your Expedition Team. You'll learn about everything from the fascinating history of whaling and explorers in Antarctica to the safety procedures you need for the vessel and Zodiac landings.
---
Days 5 to 7: Antarctic Peninsula & South Shetland Islands
Leaving the Drake Passage in our wake, we make our final approach to Antarctica. You will need your cameras ready, as the continent's coastline comes into view. You'll see plenty of icebergs floating by and be captivated as curious whales spout and breach from the ocean before your eyes.
There is no doubt that it's exciting to see all of this from onboard the ship, but your true exploration begins when you disembark and set foot on the White Continent. There are several potential landing sites we may visit; weather will dictate specific landings but regardless of where we disembark, each place presents a new collection of wildlife and natural attractions.
Your days will be busy, spent spotting wildlife and being mesmerised by the beauty of Antarctica. Listening to the crackling and crumbling sounds of icebergs and glaciers and watching penguins waddling on the beach will become your daily entertainment. Kayaking with whales and camping on the ice are a couple of optional activities available to you on selected voyages.
---
Days 8 to 9: Antarctic Circle
Most expeditions to the Peninsula do not reach this far south, so crossing the Antarctic Circle is an impressive achievement. You and your fellow shipmates will celebrate in style with a well-earned glass of champagne! Enjoy a toast and take pride in knowing you've made it to a part of the world visited by very few people.
---
Days 10 & 11: Along the Peninsula
By now, you'll be able to separate Adelie, chinstrap and gentoo penguins and differentiate between a leopard, fur or Weddell seal. Formerly strange terms like "bergy bits" and "pancake ice" will seem normal now too, yet there are still many tales to be told. Heading back towards the Drake, zodiac excursions will continue to fill your days and the Expedition Team will help fill in any blanks that remain in your newly acquired knowledge of the Antarctic.
---
Days 12 & 13: Towards Ushuaia
Antarctica fades away but you'll certainly be left with a collection of memories to last a lifetime. Conversations with newfound friends will make passing the Drake Passage fly by. Your Expedition Team will finish off their series of lectures, perhaps with a slideshow of some of the great landing sites you've visited and wildlife you've seen over the course of your voyage.
---
Day 14: Disembarkation
You will arrive in Ushuaia in the morning and disembark after breakfast. Say goodbye to the ship and your Expedition Team.
For departures with the mandatory transfer package, there will be an included tour of Tierra del Fuego National Park tour before you are transferred to the airport for the return group charter flight to Buenos Aires. For those departures where arrangements end in Ushuaia, you will need to book an onward flight out of Ushuaia departing after 12 noon.
---
NOTE: This itinerary is for guidance only as each voyage will vary depending on ice and weather conditions, and opportunities to see wildlife. Flexibility is key and all part of the adventure of an expeditionary cruise.
Why Swoop
Expert Impartial Advice At No Extra Cost
Antarctic travel options are complicated. We help you choose the right boat, the right cabin, and at the right point in the season.
A Depth Of Knowledge On Board
As a team of ex-guides, tour leaders, & polar adventurers our Antarctic knowledge is leagues ahead of the rest.
For The Ends Of The Earth
Swoop is proud to be B Corp Certified as we know sustainability is more than our carbon footprint (but we're reducing that too).
We're With You At Every Step
We'll make sure you have the adventure of a lifetime.

What our customers think of Crossing the Circle in Style
My most memorable moment was the complete silence when the engine on the zodiac was turned off.

Travelled: January 2023
About The Ship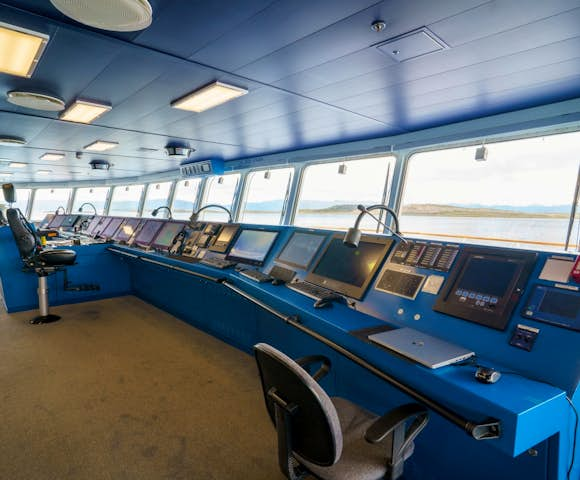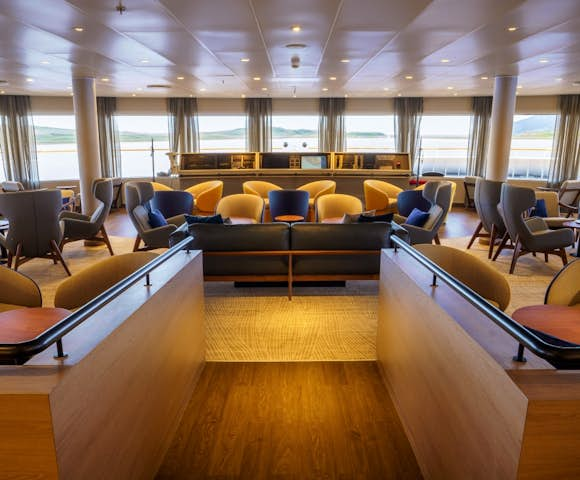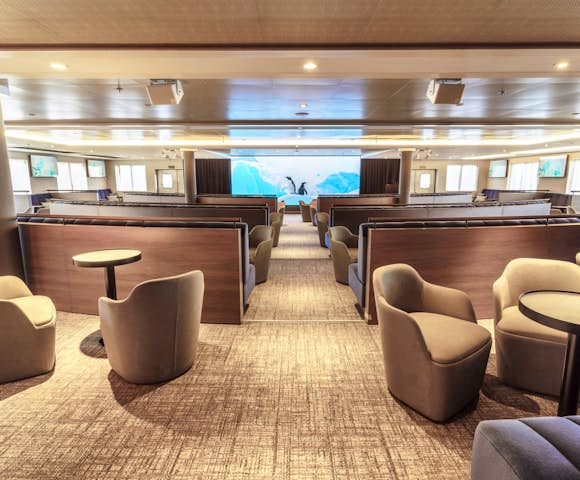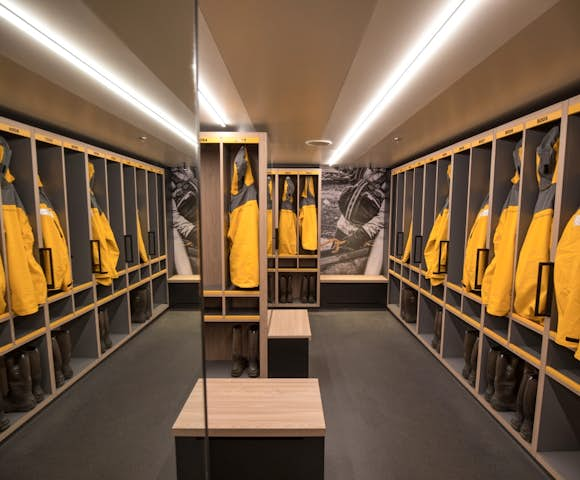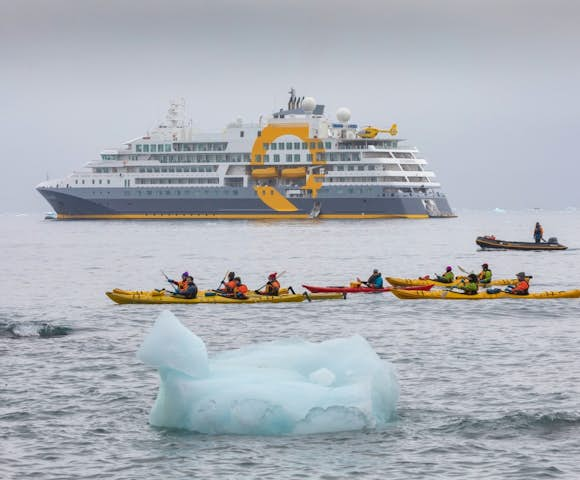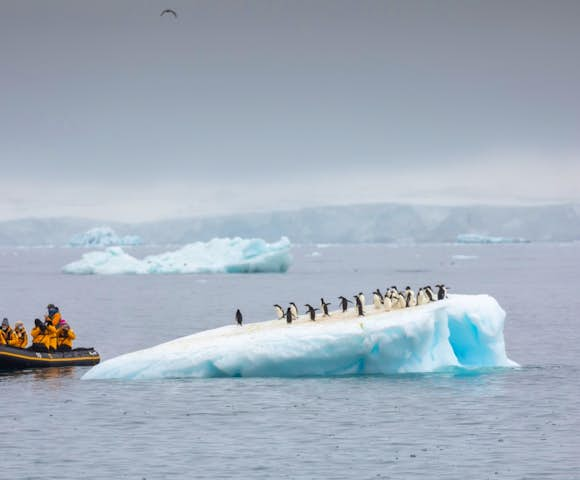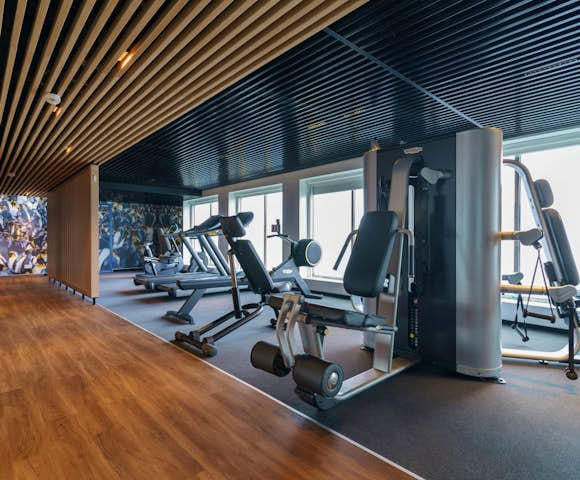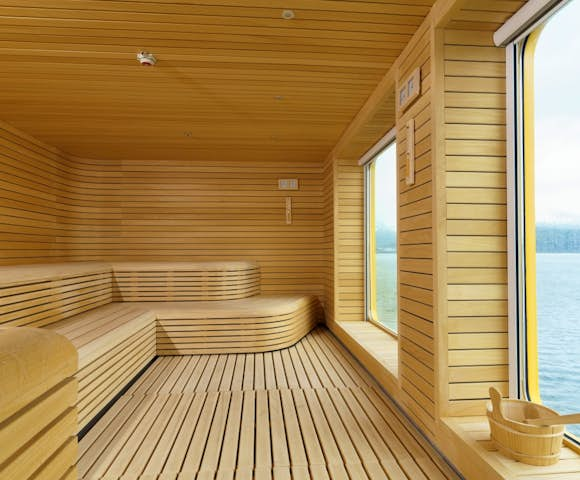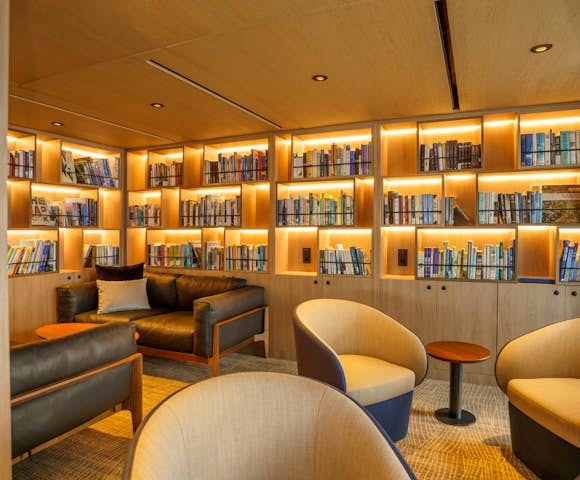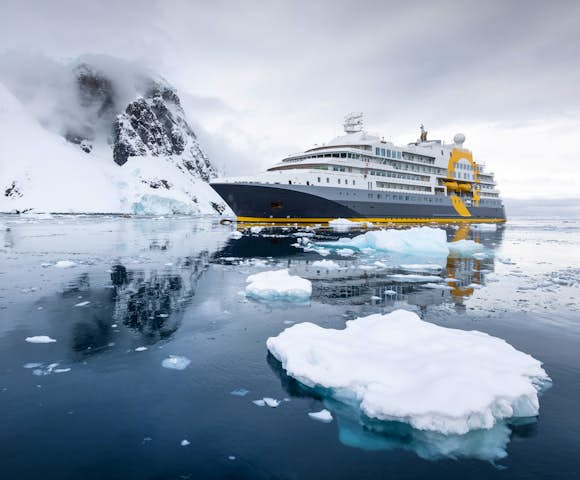 On-board helicopter facilities (available in selected locations only)
4 Zodiac embarkation points for swift landing opportunities
Nine different cabin types
1A+ Ice Class rating
The most exciting range of adventure activities available in Antarctica, including flightseeing, stand-up paddleboarding and cross-country skiing
Prices, Departures and Inclusions
Prices quoted below are per person based on 2 people sharing. Cabin availability changes all the time so please contact us for up-to-date details and information on specific cabin availability.

* Note: Prices are per person. Paid in USD ($) - figure above is based on today's exchange rate. Actual cost $20990
Additional Notes
Please note that for all departures, a mandatory transfer package applies (USD $995 per person) as outlined below, the cost of which is included in the pricing shown:
This includes the following:
One night's hotel accommodation pre-departure in Buenos Aires including breakfast
Group transfer from hotel to airport in Buenos Aires
Group flight departing from Buenos Aires' domestic airport (Aeroparque) to Ushuaia, and returning to Buenos Aires' international airport (Ezeiza)
Group transfer from Ushuaia airport to the ship, and return (Please note that a transfer on your arrival in Buenos Aires from the airport to your hotel at the beginning of the journey is not included. Please make your way to the included hotel.)
Combined airport transfer and express bus tour of Tierra del Fuego National Park after disembarkation in Ushuaia.
Single Supplement And Child Policy
For those travelling solo who would like their own cabin, there is a good number of dedicated single cabins available on select departures. Alternatively, where single cabins are not available, the supplement for solo occupancy is 1.7 times the cost of a standard cabin and 2 times the cost of a superior category. Please contact us for details. There is no single supplement for solo passengers willing to share a cabin with a fellow same sex passenger.

At date of embarkation, the minimum age restriction of 8 years and a minimum height and weight requirement of 64 lbs or 29kg and 48" or 1.2m must be met. Please contact us for details.
Optional Adventure Activities
Enhance your trip with the following add ons. Limited places per activity.
Get in contact to check availability.
Activity

Cost

Additional Information

Kayaking

$

995

An immersive full sea kayaking program for those who want to kayak multiple times (as often as weather and ice conditions allow). Prior kayaking experience is required and you must be able to do a wet exit to participate. Available on all departures, subject to weather and ice conditions. Booking in advance is essential.

Camping

$

295

Selected departures.

Paddleboarding

$

295

Selected departures. Basic competency required.

Paddling

$

295

One-off paddle session lasting approximately 60-90 minutes using sit on top kayaks. Available on all departures, subject to weather and ice conditions. Minimal kayaking experience is required. Booking in advance is strongly recommended.
Includes
1 night's hotel stay, breakfast included

Transfers as indicated
Online photo journal of voyage
Complimentary parka jacket
Voyage aboard the vessel as indicated in the itinerary
Accommodation & meals during the voyage on full board
Beer and wine during dinner, and coffee, tea and cocoa throughout the day
All shore excursions and zodiac activities
Educational lectures by expert onboard polar guides
Access to an onboard doctor and basic medical services
Loan of rubber boots for the voyage's duration
Comprehensive pre-departure information
Port taxes and any entry fees to landing sites
Excludes
Any flights to and from points of embarkation/disembarkation not listed as included

Any additional pre/post land services, including meals
Transfers not specified in the itinerary
Optional non-complimentary adventure activities (e.g. kayaking)
Visa, passport and any vaccination expenses
Airport arrival or departure taxes
Personal travel insurance
Laundry, bar, phone and internet services, and other personal charges
Customary staff gratuity at the end of the voyage
Additional onboard purchases (i.e. gift shop)
Questions about this Voyage?