Trip Summary and Itinerary Map
8 full days in Antarctica, the longest time that any voyage spends down there
We love this ship for its high levels of comfort, unparalleled calibre of staff and its spirit of adventure
Only one departure in January when the channels are most ice free
Wine, beer and soft drinks are included with lunch and dinner
Camping and kayaking (additional cost)
Complimentary 2 night stay in a 5* hotel in Ushuaia, with parka jacket and 200Mb free Wi-Fi
Operator's Itinerary
Day 1: Ushuaia
Arrive in Ushuaia anytime today; enjoy a complimentary stay at Ushuaia's finest 5 star hotel (please enquire for more details). Explore the trails, take a spa, head into town, or relax and soak in the surroundings.
---
Day 2: Ushuaia
Explore the sights of Ushuaia such as the museums and markets or relax in style and comfort at your hotel. Attend the optional evening briefing; the ideal opportunity to ask questions about your upcoming expedition and meet some of your fellow explorers.

---
Day 3: Embarkation
After a final morning spent either exploring Ushuaia or at the resort, a mid-afternoon transfer will take you to your vessel. Our Expedition Team and ship staff will be waiting to greet you onboard, followed by a safety and orientation briefing and then the Captain's welcome dinner. You're on your way to Antarctica!
---
Days 4 & 5: Drake Passage
Join our polar experts in the lounge to immerse yourself in all things Antarctic. You might choose to learn more of its fascinating wildlife, adventurous history or perhaps participate in our renowned Citizen Science program; or you can choose to simply sit back and take in this fabled journey while catching your first glimpses of wildlife. Grab your binoculars to identify the many seabirds that follow the ship. We cross the Antarctic Convergence into Antarctic waters and you'll start to notice the cooler temperatures, this is your cue to get ready for that first iceberg sighting, an unforgettable moment on every journey.
---
Day 6: South Shetland Islands
The volcanic South Shetland Islands offer amazing abundance and beauty. We'll hop into our inflatable Zodiac boats and spend as much time as possible exploring. Be prepared to marvel up close at nature in all of her glory!
---
Days 7 to 9: Antarctic Circle
We sail towards the Antarctic Circle by heading south across the Bransfield Strait. Once there, from our most southern point (south of the Antarctic Circle), we'll start making our way back north, cruising through the narrow channels of the Antarctic Peninsula.
---
Days 10 to 12: Antarctic Peninsula
Exploring any number of picturesque bays and famed harbours, we will be maneuvering through majestic channels as we travel the wildlife-rich waters. There are great opportunities to stop at several active scientific bases and historic landing sites and spot numerous species of penguins, seals, and whales along the rugged coastlines and in the sea.
---
Days 13 & 14: Drake Passage
We leave this magical place and once again cross the legendary Drake Passage. One last hurrah onboard as we celebrate the conclusion of our expedition with a special slideshow and a final meal together.
---
Day 15: Disembarkation in Ushuaia
We disembark in the morning, enabling you to catch a flight to Buenos Aires or stay in Ushuaia for more sights and adventure.
---
NOTE: This itinerary is for guidance only as each voyage will vary depending on ice and weather conditions, and opportunities to see wildlife. Flexibility is key and all part of the adventure of an expeditionary cruise.


What our customers think of Traversing the Antarctic Circle
Traversing the Antarctic Circle trips scored 4.5/5 from 10 reviews
For Peggy, she was overwhelmed by Atacama because she couldn't believe that there were Flamingoes at 14,000 ft elevation with limited water. She was also astounded by the Antarctic oceans with the stark colors between the ocean and the icebergs and the oceans as compared to the animals that we saw. For CC- I really loved getting to go below the Antarctic circle and seeing the differences a we moved up the peninsula. I thought the Crew did an amazing job with their ceremony for crossing the circle and I really enjoyed being out on deck with lots of people as we gathered around GPS systems and cracked champagne as we crossed the circle. I also really enjoyed getting to see all of the wildlife and it has made me want to go to the Falklands and South georgia to see how it is different

Travelled: March 2020
It's hard to decide between the penguins and sleeping in a bivy bag on the Antarctic was the highlight, looking up at the Milky Way and unfamiliar stars! You cannot describe the immenseness of the place, it's mind blowing! Snow covered mountain ranges, glaciers galore, and penguins on every uncovered spot you encounter. The mix of people on the ship was refreshing! Different ages, nationalities (16 on our ship) and different walks of life. So many inspiring people! Fun! Most magical moment?! The little Gentoo penguin that bee lined for me and we looked each other up and down for several minutes - magic - wonderful!

Travelled: February 2021
too many to specify one single moment as all blended into a remarkable voyage. Highlights, however, were crossing again (as we did in 2012, the Drakes Passage and riding through Beauford 11 conditions (our first ever....pass the dramamine, first ever also)/ being close and personal to so many critters, esp. the Gentoo's/ unexpected food and beverage quality far and above/ same for cabins - our placement #428 happened to be perfect for avoiding worse ride by being lower, close to reception, lounge, dining and zodiac boarding...a great fluke/ the extremely friendly & helpful specialists and crew + fantastic passenger group with similar focus and interests which created stimulating conversations and sharing/ fun with Danny-an entertainment MC all by himself who created verve and fun-and was totally unexpected

Travelled: February 2023
Watching an iceberg rollover and sailing the Lemare channel in a snowstorm

Travelled: February 2023
Going through the Lemaire channel twice. First time was amazing. Also visiting the huts at port Lockroy, Petermann, and Wordie. What a way to have lived.

Travelled: February 2023
Surrounded by grandeur AND wildlife while in an ice-encircled zodiac and feeling overwhelmed with the awe of it all. I'll always carry that feeling with gratitude.

Travelled: February 2020
Breaching humpback whales.

Travelled: February 2023
Everything was a highlight. All landscape and wildlife was beyond beautiful. I met the most wonderful people. Just about everything was a surprise, sunsets and sunrises, food, passengers, waitstaff, room, Expeditions leaders and the Captain. Magical moment was when I was able to scatter a small amount of my husband's ashes in a beautiful bay. He passed away last year and this was a trip he wanted to go on.

Travelled: February 2021
Sailing through or by icebergs

Travelled: February 2023
Seeing my first iceberg

Travelled: February 2023
About The Ship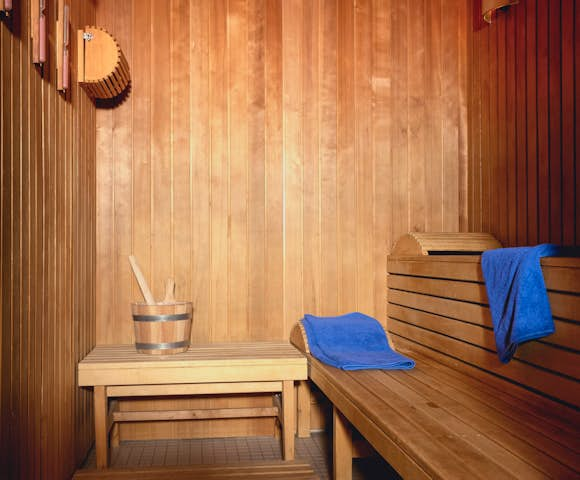 With the highest ice-class rating available (1A Super)
Her speedy average cruising speed of 13.5 knots means less time at sea and more time exploring
Plenty of space: takes up to 139 guests, even though she was originally built for 180
Large picture windows in the dining room mean you can enjoy spectacular Antarctic views
A variety of deck spaces to soak up the glorious landscape from every angle

This ship has so many strong attributes, but for me it's Seaventure's wide expanse of windows in every social area. The wrap-around windows in the Panorama Lounge make for a perfect spot to defrost after a busy day exploring, without missing any of the jaw-dropping landscapes!


Alex Mudd Polar Specialist
Prices, Departures and Inclusions
Prices quoted below are per person based on 2 people sharing. Cabin availability changes all the time so please contact us for up-to-date details and information on specific cabin availability.

* Note: Prices are per person. Paid in USD ($) - figure above is based on today's exchange rate. Actual cost $13195
Additional Notes
The 29th February 2024 is a special departure having been designed in collaboration with the Friends of Scott Polar Research Institute in Cambridge (UK).

Special Guests who will be joining the voyage include Dr. John Shears - the recent discoverer of Shackleton's ship Endurance, Professor Julian Dowdeswell, and Falcon and Dafila Scott, who are direct descendants of Captain Scott.
Single Supplement And Child Policy
For those travelling solo who would like their own cabin, the single supplement is 1.7 times the cost of a single berth. Please contact us for details. There is no single supplement for solo passengers willing to share a cabin.
Children aged 12 years old or over are welcome. There isn't any concession on pricing.
Optional Adventure Activities
Enhance your trip with the following add ons. Limited places per activity.
Get in contact to check availability.
Activity

Cost

Additional Information

Kayaking

$

895

An immersive full kayaking program for those who want to kayak multiple times (as often as weather and ice conditions allow) with a maximum of 10 fixed participants. Booking in advance is essential.

Camping

$

295

Available on selected departures. Limited spaces.

Paddling

$

250

One-off discovery paddle session with a maximum of 14 participants per session. Available on select departures, subject to weather conditions. Previous kayaking experience is required. Booking in advance is strongly recommended.
Includes
All airport/ hotel/ ship transfers on day 1
For trips departing from October 2023 - March 24: all alcoholic and non-alcoholic beverages included (some super premium brands are excluded). For trips departing October 2024 - March 2025: beer/wine/soft drinks are included with lunch and dinner
Complimentary parka jacket
Daily international news service
Post voyage digital log
Two pre-voyage 5* hotel nights in Ushuaia
Free public internet and 200Mb of Wi-Fi
Voyage aboard the vessel as indicated in the itinerary
Accommodation and meals during the voyage on full board
All shore excursions and zodiac activities
Educational lectures by expert onboard polar guides
Access to an onboard doctor and basic medical services
Loan of rubber boots for the voyage's duration
Comprehensive pre-departure information
Port taxes and any entry fees to historic landing sites
Excludes
Any flights to and from points of embarkation/disembarkation

Any additional pre/post land services, including meals
Transfers not specified in the itinerary
Optional non-complimentary adventure activities (e.g. kayaking)
Visa, passport and any vaccination expenses
Airport arrival or departure taxes
Personal travel insurance
Items of a personal nature, e.g. laundry, beverages and communication
Customary staff gratuity at the end of the voyage
Additional onboard purchases (i.e. gift shop)
Questions about this Voyage?