Voyage Beyond the Antarctic Circle with the Friends of SPRI - 15 Days - $13,195
Trip Summary and Itinerary Map
7 full days in Antarctica with a tailor-made itinerary focussing on the far south
We love this ice-strengthened ship for its high levels of comfort, unparalleled calibre of staff and its spirit of adventure
Special guest lecturers from Friends of SPRI will provide enriching onboard presentations and workshops, and there will be opportunities to engage in citizen science projects
Raise funds for Friends of SPRI to help support and protect Scott Polar Research Institute's unique and historic collections
Complimentary 2 night stay in a 5* hotel in Ushuaia, with expedition parka jacket and 200Mb free Wi-Fi
Operator's Itinerary
Days 1 & 2: Arrival in Ushuaia
On arrival in Ushuaia, you will be met and transferred to your included hotel for the next two nights. Settle in and enjoy the spectacular sunset from the pool. You then have a full free day to relax at the hotel, potter in the city or head out to explore the stunning landscapes of Tierra del Fuego. In the evening attend a short briefing about embarkation logistics.
---
Day 3: Embarkation
Check out of your hotel and enjoy a relaxed morning in Ushuaia, perhaps visiting the local museums - the Maritime Museum in the old prison has a quirky Antarctic section with some unusual artefacts. Meet in the hotel lobby mid-afternoon for the short transfer to the pier. After embarkation, settle into your home for the next 12 nights before mandatory briefings and safety drills begin. As the ship leaves, head out on deck to admire parting views of Ushuaia and its surrounding mountains. The Beagle Channel is a fantastic place to spot wildlife including black-browed albatross, Magellanic penguins and sea lions. Get to know your fellow travellers, expedition team and crew at a welcome evening to celebrate the start of your thrilling adventure to Antarctica.
---
Days 4 & 5: At Sea
As you begin your crossing of the infamous Drake Passage, it's time to get your sea legs and settle into ship life. Your expedition team will prepare you for your first landing with important briefings on operational procedures for wildlife encounters and zodiac use, along with biosecurity measures. They will also launch your educational presentation programme; a fascinating way to learn more about Antarctica's history, wildlife and environment. There will also be talks and workshops from your Friends of SPRI guest speakers.
The wildlife opportunities start right from the beginning as you enjoy watching and photographing the many seabirds, including majestic albatrosses and giant petrels following in the ship's wake. They rise and fall skillfully, using air currents created by the ship to gain momentum. As you near the South Shetland Islands and the tip of the Antarctic Peninsula the excitement will be palpable with everyone converging on deck, cameras in hand, looking for that first iceberg. The ocean takes on a whole new perspective once you are below the Antarctic Convergence and begin passing the surreal floating ice sculptures.
Throughout your trip the staff will be looking for opportunities to run Citizen Science projects. It's fascinating to help collect data - well worth getting involved. This special voyage will attempt to cross the little-visited Antarctic Circle - weather and ice conditions permitting. On reaching Antarctica the ship will continue steadily south, aiming for 66°33' S.
---
Days 6 to 12: Discovering Antarctica
It's almost impossible to describe the feeling of arriving in Antarctica. Spotting your first iceberg, being astounded by the sheer scale of the jagged mountains blanketed by endless glaciers, all while taking a deep breath of some of the freshest, crisp air on Earth is an experience that will stay with you forever. Once you arrive, the expedition leader and Captain will begin plotting a breathtaking course to explore the western side of the Antarctic Peninsula. If the everchanging ice conditions allow, you may explore rarely visited locations beneath the Antarctic Circle.
Your experienced expedition team of naturalist guides, who have made countless journeys to this area, will use their expertise to design your voyage from day to day, choosing the best options based on the prevailing weather, ice conditions and wildlife opportunities. You will generally make landings or zodiac excursions twice a day. Wrap up warm before joining serene zodiac cruises along spectacular glacial ice cliffs or amongst icebergs of every shape and hue. Keep watch for whales, seals and porpoising penguins zooming through the water. Zodiacs will also transport you from the ship to land, where you can visit penguin rookeries, discover historic huts and explore some of our favourite spots along the peninsula. While ashore you will be able to stretch your legs, wandering along pebbly beaches or perhaps crunching up snowcovered ridgelines to vantage points with mountains towering overhead and ice-speckled oceans below. In addition to zodiac cruises and shore excursions, the Captain may use the ship as a perfect platform to cruise through some of the narrow, dramatic straits separating offshore islands from the mainland, or linger in scenic bays to watch whales travelling or feeding.
This is a great time to enjoy the panoramic observation lounge or head out on deck for uninterrupted views of Antarctica in all its splendour. Keep an ear out for the creak and deep thundering rumble of glaciers as they carve their way from summit to sea, and soak up the visual feast that is awe-inspiring Antarctica. Throughout the trip, your FoSPRI guest speakers will be on hand to help interpret the astonishing landscapes and enhance your experience. Dafila and Falcon Scott will also be running some art workshops for a unique way to creatively portray and commemorate your polar adventure.
---
Days 13 to 15: Return to Ushuaia & Farewell
As you head north towards South America, you will once again cross the Drake Passage. The programme of educational lectures will continue, making the most of your time at sea. Out on deck, keep your eyes peeled for seabirds cruising past the ship. It is likely that your last evening will be spent cruising down the dramatic Beagle Channel and celebrating the finale of your grand adventure. On your final morning, after an early breakfast on board, bid a fond farewell to the ship and its crew before continuing with your onward journey, hopefully with a newfound sense of the immense power of nature. A transfer from the ship to Ushuaia airport is included in the voyage fare.

Why Swoop
Expert Impartial Advice At No Extra Cost
Antarctic travel options are complicated. We help you choose the right boat, the right cabin, and at the right point in the season.
A Depth Of Knowledge On Board
As a team of ex-guides, tour leaders, & polar adventurers our Antarctic knowledge is leagues ahead of the rest.
For The Ends Of The Earth
Swoop is proud to be B Corp Certified as we know sustainability is more than our carbon footprint (but we're reducing that too).
We're With You At Every Step
We'll make sure you have the adventure of a lifetime.
About The Ship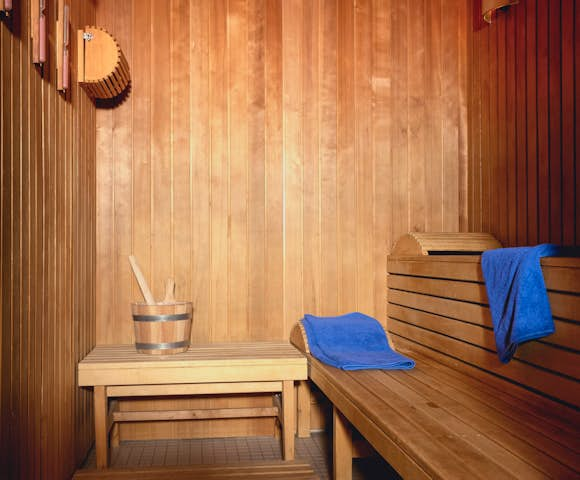 An ice-strengthened hull and an impressive 1A super ice class rating
Her speedy average cruising speed of 13.5 knots means less time at sea and more time exploring
Plenty of space: takes up to 138 guests, even though she was originally built for 180
Large picture windows in the dining room mean you can enjoy spectacular Antarctic views
A variety of deck spaces to soak up the glorious landscape from every angle

This ship has so many strong attributes, but for me it's Seaventure's wide expanse of windows in every social area. The wrap-around windows in the Panorama Lounge make for a perfect spot to defrost after a busy day exploring, without missing any of the jaw-dropping landscapes!


Alex Mudd Polar Specialist
Prices, Departures and Inclusions
Prices quoted below are per person based on 2 people sharing. Cabin availability changes all the time so please contact us for up-to-date details and information on specific cabin availability.

* Note: Prices are per person. Paid in USD ($) - figure above is based on today's exchange rate. Actual cost $13195
Additional Notes
Included in the voyage fare is a contribution to the Scott Polar Research Institute.

Single Supplement And Child Policy
For those travelling solo who would like their own cabin, the single supplement is 1.7 times the cost of a single berth. Please contact us for details. There is no single supplement for solo passengers willing to share a cabin.
Children aged 12 years old or over are welcome. There isn't any concession on pricing.
Includes
Two nights pre-embarkation in luxury hotel accommodation in Ushuaia
Complimentary keepsake waterproof shell expedition jacket and loan of rubber boots for the trip
Voyage aboard the vessel as indicated in the itinerary
Accommodation during the voyage on a full-board basis
All alcoholic and non-alcoholic beverages (some premium brands excluded)
All shore excursions and zodiac activities
Participation in the Citizen Science programme
Educational lectures by expert onboard polar guides and Friends of SPRI guest speakers
Access to an onboard doctor and basic medical services
Comprehensive pre-departure information
Port taxes and any entry fees to historic landing sites
Transfer from airport to the group hotel on Day 1 and from the ship to the airport on Day 15
Excludes
Any flights to/from voyage start and end points
Any additional services before and after your voyage
Transfers not specific to the itinerary
Travel insurance or emergency evacuation charges
Any visa, passport and vaccination expenses
Airport arrival or departure taxes Items of a personal nature e.g. laundry and additional onboard purchases (i.e. gift shop)
Staff gratuities
Questions about this Voyage?