Trip Summary and Itinerary Map
12 days 'off ship' exploring = Antarctica (5), South Georgia (5) & The Falklands (2)

We love this extended itinerary, which gives you more time than average in these spectacular locations
Choice of 3 comfortable expedition ships, including 2 high tech purpose-built X-bows, all complimented by a hugely experienced expedition team
Each voyage benefits from a National Geographic certified photographer and a unique camera gear "library" available to test on board
Experience a little-known aspect of the Antarctic thanks to the onboard ROV submersible and divemaster gathering underwater footage to share with guests
Complimentary Antarctic kayaking session allows all guests to experience polar paddling
Landmarks potentially visited on South Georgia, Falklands and Antarctica In-Depth
Operator's Itinerary
Day 1: Fly overnight to Buenos Aires or Santiago (Optional– Additional cost)
On selected voyage departures an optional international flight package may be offered, which departs the US this evening on an overnight flight to South America. Depending on your specific expedition date's starting location, your destination will either be Buenos Aires (Argentina) or Santiago (Chile). If flights are not offered on your voyage date then please make your own way to the start point of your expedition services.
---
Day 2: Arrive into Buenos Aires or Santiago
For expeditions which start in Buenos Aires: Today arrive into Buenos Aires, set on the Rio de la Plata, and check in to the included Alvear Art Hotel (or similar). In the afternoon, you will have a guided introduction to the city, seeing its Beaux Arts palaces, grand boulevards, and the famous balcony forever associated with Eva Peron.
For expeditions which start in Santiago: Arrive into Santiago and check in to the included Mandarin Oriental (or similar). The capital is nearly surrounded by the Andes, which form an inspiring backdrop to your afternoon guided tour of this vibrant city. Explore the Plaza de Armas, the main square, and nearby Presidential Palace, enjoying wonderful views from the many hills that dot the city.
---
Day 3: Fly to Ushuaia (Mandatory - Additional Cost)
Today you will join your fellow expeditioners on a charter flight to Ushuaia, Argentina. From the plane, enjoy spectacular views as you fly over the dramatic landscapes of Patagonia before landing in Ushuaia, the southernmost city in the world.Before boarding the ship, lunch will be served onboard a private catamaran while cruising the Beagle Channel. Look out for South American sea lions and cormorants clustered on rocky outcrops. You may even spot your first penguins - look out for Magellanic penguins porpoising through the water. In the afternoon you will embark on your ship and set sail for Antarctica. Please note that the mandatory charter flight package is at additional cost and includes your flights to and from Ushuaia.
---
Days 4 & 5: At sea crossing the Drake Passage
The 500-mile-wide strait between South America and the Antarctic Peninsula is one of the most infamous bodies of water in the world. Sometimes the Drake Shake and sometimes the Drake Lake, the crossing is fascinating in its own right. This part of the journey offers a fantastic opportunity to see huge seabirds like the wandering albatross cruising past the ship. This is also time to get to know your way around the ship and prepare for the adventures ahead. Attend the educational presentations on the wildlife and geology that you will soon be experiencing, visit the Bridge (a great place to spot wildlife), or settle into a comfy chair with a wildlife reference book in the observation lounge. Depending on the weather conditions and the speed you make during your crossing, you may be arriving into the South Shetland Islands and/or the Antarctic Peninsula on Day 5. If so, you may even have your first excursion this afternoon. Certainly keep your eyes peeled for that first iceberg!
---
Days 6 to 10: Exploring the Antarctic Peninsula
Stretching over 800 miles from north to south, the Antarctic Peninsula is a spine of craggy peaks interspersed with dozens of deep fjords. It's a vast region with many different faces and ever-changing weather. Your ship's diverse expedition team have decades of exploration experience, allowing them to stay flexible and respond to changing conditions and wildlife opportunities, selecting the optimal activity for each day.
The objective is to be out daily, exploring remote bays in the Zodiacs, soaking up the cacophony at penguin colonies, photographing sublime landscapes and learning as much as possible from the naturalist guides who accompany you on every excursion. There is also time for simply relaxing and watching as the ship cruises through some of the most spectacular scenery on Earth. Wrap up warm and get out on deck, or defrost with a hot drink in the Observation Lounge.
Whether you are cruising past spectacular glaciers in the ship, watching seals from the Zodiacs, or hiking around the penguin colonies, take advantage of the expertise of the National Geographic photographer along with the ship's own photo instructor, who can help you to capture the essence of this jaw-dropping environment.
---
Days 11 & 12: At sea towards South Georgia
Setting out from the South Shetland Islands to South Georgia, you are following in the wake of Sir Ernest Shackleton's epic voyage in the tiny lifeboat James Caird, across 800 miles of the wild Scotia Sea - albeit with a much more comfortable chariot for your journey. These often turbulent waters are home to a recovering population of whales, including fin, southern right and even massive blue whales. So keep your binoculars on hand and look out for the distinctive blows. Up in the air, albatross and petrels wing past the ship - it's a great photography challenge to bag that crisp shot. Meanwhile, presentations from the expedition team help to prepare you for the breathtaking wildlife spectacles of South Georgia. This is also a great time to catch up with your journal, enjoy a rejuvenating massage, or start sifting through the hundreds (or thousands!) of photos you've taken so far. Take a moment to relax and prepare for the oncoming excitement of South Georgia!
---
Days 13 to 17: South Georgia Island
South Georgia is sometimes called "the Serengeti of the Southern Ocean", but the truth is that there is nowhere else on the planet like this dramatic 90 mile long island. It is often the naturalist guides' favourite location to explore, so dense is the wildlife found here. This sub-Antarctic island is bursting with rich polar historical connections, surprisingly lush ecology and dramatic jagged mountains lined with pouring glaciers. The undeniable stars of South Georgia are the king penguins, the second largest penguin species. Exact numbers are unknown, though thought to be around half a million birds. But one vast colony on the island is estimated to have as many as 200,000 of these iconic birds clustered together. These rookeries are an assault on all the senses and completely impossible to accurately represent in a paragraph! Interwoven with these penguins you will find a rich tapestry of marine mammals, from belligerent fur seals to enormous cantankerous elephant seals.
For many history buffs, South Georgia is intricately interlaced with the epic tales of Sir Ernest Shackleton's unthinkable rescue journey. If the conditions are right, the guides may be able to take guests with a good level of fitness to hike up to the spot where he heard with great relief the noon whistle from the Stromness Station. The ship will also attempt to land at Grytviken to propose a toast at Shackleton's grave. Here there are the haunting remnants of the island's terribly destructive industrial whaling past. However, the island is a fantastic example of nature's ability to rebuild with appropriate conservation measures in place.
---
Days 18 & 19: At sea towards Falklands
Leaving South Georgia, you will head west towards the Falkland Islands. During your time at sea, spend some time talking through your South Georgia images with the ship's photographer and learn how to make them look their best in the digital darkroom. Decompress from the visual overload of South Georgia and spend some time relaxing. If you're still feeling energetic, head up to the Bridge and catch up with the officers on watch. The waters around the Falklands are rich with marine wildlife, so do spend time out on deck with your binoculars and camera. Your naturalist guides will be on hand to help spot and identify wildlife.
---
Days 20 & 21: Falkland Islands
The Falklands boast the largest albatross colony in the world, irresistible Magellanic penguins in their burrows amid the green tussock grass and herds of enormous elephant seals. During your time in the Falklands you may stop in to explore Stanley, the charmingly petite capital of the islands. It's a surprising outpost of British culture blended with hints of wilderness. Look out for the iconic red telephone box and post box and pass the Anglican Cathedral with its impressive archway of whalebones. Many Falkland Islanders still live a traditional farming lifestyle and there may be a chance to visit a small farm to see some expert sheep shearing and learn about the best techniques for cutting blocks of peat for the fire. The unusual contrast of man-made rolling green pastures and glorious wildlife such as colonies of black-browed albatross and rockhopper penguins is thought-provoking.
---
Days 22: At sea towards Ushuaia
The final day of your expedition takes you across the shallow waters of the Falklands Shelf and back up the Beagle Channel towards Ushuaia. Attend final presentations from your expedition team that capture all the wonderful experiences you have shared. Make sure to spend some time on deck as there are still great opportunities to spot seabirds and perhaps even dolphins. This is a perfect day for contemplation and reflection as well, an opportunity to process and digest all that you have experienced on this adventure.
---
`Days 23 & 24: Disembark in Ushuaia and return flight (Mandatory – Additional Cost)
After breakfast you will disembark in Ushuaia. The charter flight will take you back to your original entry city (either Santiago or Buenos Aires). For those select departures with optional flights back to the US you will take your onward flight overnight tonight. If you are arranging your own international flights home, please ensure your plane is due to depart after 9.30pm at the absolute earliest. Alternatively you may wish to arrange an additional night in the city and fly on tomorrow.
About The Ship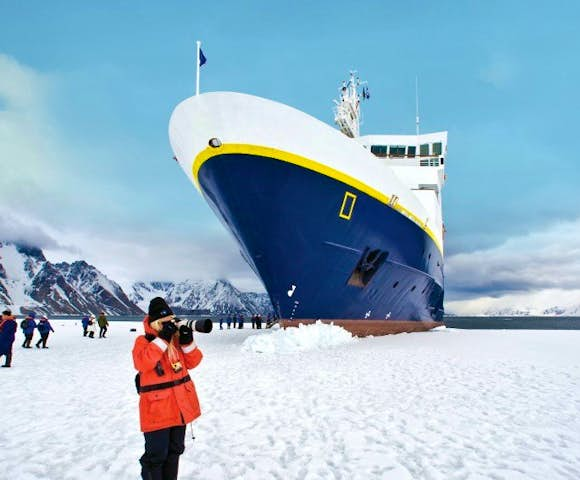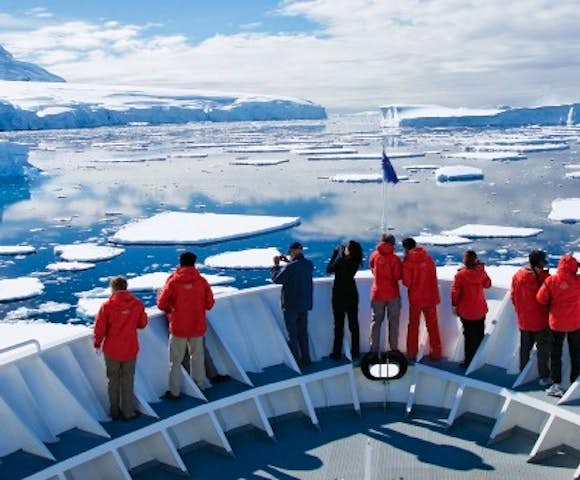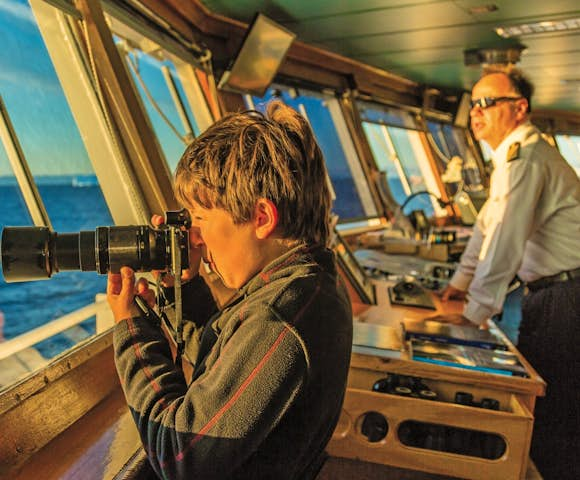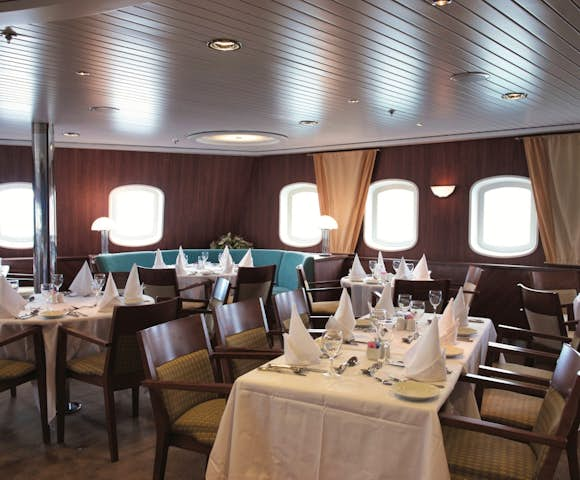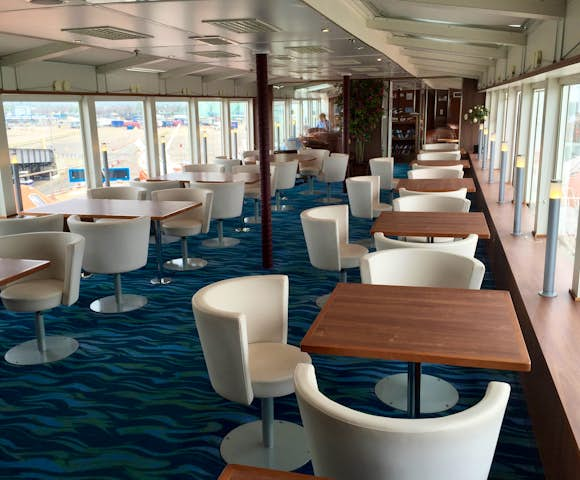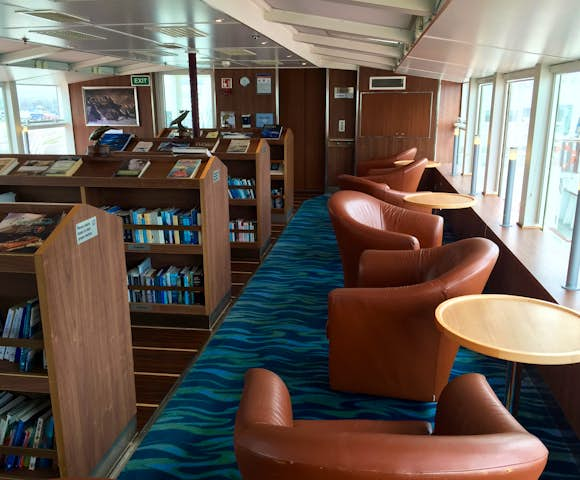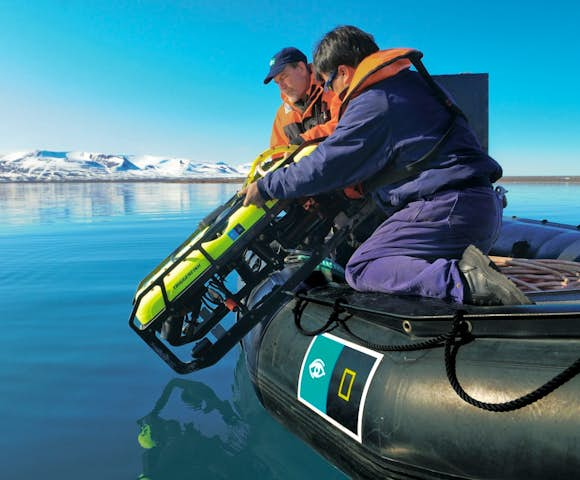 A highly manoeuvrable expedition vessel for 148 guests
Sturdy 1A Ice Class hull for polar navigation
Unique panoramic view gym means you don't miss a moment
Onboard library of camera equipment available for guests to field test
Fleet of inflatable kayaks allows gets to try out polar paddling
Prices, Departures and Inclusions
Prices quoted below are per person based on 2 people sharing. Cabin availability changes all the time so please contact us for up-to-date details and information on specific cabin availability.

Category 01 - Porthole
Category 02 - Window
Category 03
Category 01 - Window
Category 04
Single
Category 05 - Balcony
Category 06 - Captain's Suite
Category 07 - Superior Balcony
Category 06 - Junior Balcony Suite
October 2023
29-Oct-2023

$

32,000

$

36,240

$

42,190

Full

$

47,210

$

52,640

$

54,270

$

62,350

$

69,210

Full

Enquire

November 2023
7-Nov-2023

$

27,200

*

$

30,210

$

31,560

Full

$

33,020

$

37,550

$

40,640

$

46,750

$

54,270

Full

Enquire

February 2024
15-Feb-2024

$

28,560

$

33,050

$

34,630

Full

$

36,220

$

41,190

$

44,580

$

51,280

$

59,530

Full

Enquire

19-Feb-2024
Full

$

37,890

$

44,110

$

36,800

$

49,350

$

55,030

$

56,730

Full

$

72,350

$

65,190

Enquire

October 2024
23-Oct-2024
Full

$

36,570

$

42,570

$

35,550

$

47,640

$

53,120

$

54,760

Full

$

69,840

$

62,920

Enquire

30-Oct-2024

$

28,020

$

30,710

$

32,180

Full

$

33,660

$

38,280

$

41,430

$

47,650

$

55,230

Full

Enquire

January 2025
11-Jan-2025
Full

$

33,270

$

38,740

$

32,320

$

43,340

$

48,330

$

49,830

Full

$

63,540

$

57,250

Enquire

February 2025
7-Feb-2025

$

29,110

$

33,730

$

35,340

Full

$

36,970

$

42,040

$

45,490

$

52,330

$

60,760

Full

Enquire

20-Feb-2025
Full

$

33,270

$

38,740

$

32,320

$

43,340

$

48,330

$

49,830

Full

$

63,540

$

57,250

Enquire
* Note: Prices are per person. Paid in USD ($) - figure above is based on today's exchange rate. Actual cost $27200
Additional Notes
For all departures there is a mandatory internal round trip flight package (Santiago–Ushuaia or Buenos Aires–Ushuaia depending on your departure date). The additional price of this package is approximately USD$1,280 per person Buenos Aires-Ushuaia or USD $1,570 per person Santiago-Ushuaia. Please contact us for more details.

---
For departures sailing from November 2024 to March 2025 the voyage start date no longer reflects the above itinerary's "day 1" and instead refers to the arrival date into the starting city e.g. "day 2". You would then need to arrange your international flights to take off 1 day earlier as a minimum.
---
Please note that select departures take place on a slightly smaller 126 passenger X-bow vessel. Further information on your ship will be provided with your quotation.
---
Please note that the departures in November operate in reverse to the above itinerary. This means they will head clockwise first to the Falkland Islands, then round to South Georgia before calling at Antarctica as the final location before returning to South America.

Single Supplement And Child Policy
For those travelling solo and want their own cabin, this ship has a good number of dedicated single cabins, please contact us for details. However, there is no single supplement if you are willing to share a cabin.
Children are very much welcome. Young travellers receive a $500 discount off the voyage price. Please contact us for details.
Optional Adventure Activities
Enhance your trip with the following add ons. Limited places per activity.
Get in contact to check availability.
| Activity | Cost | Additional Information |
| --- | --- | --- |
| Photography | Complimentary | All departures. Workshops with professional photographer. |
| Paddling | Complimentary | One-off paddle session. Available on all departures, subject to weather and ice conditions. Cannot be booked in advance; onboard booking only. |
Includes
One night hotel (Buenos Aires or Santiago)
Accommodation and meals while onboard on full board basis
Voyage aboard the vessel as indicated in the itinerary
All shore excursions and zodiac activities
Use of kayaks
Beverages including alcoholic drinks, except for certain super-premium brands
One 3-in-1 lined expedition parka per guest
Transfers to and from group flights
Educational lectures by expert onboard polar guides
Access to an onboard doctor and basic medical services
Comprehensive pre-departure information
Port taxes and any entry fees to historic landing sites
Crew gratuities
Excludes
Mandatory domestic charter flight package including flights to/from Ushuaia
International air fare
Any additional pre/post land services, including meals
Transfers not specified in the itinerary
Waterproof boots (can be hired online and sent to the ship for approx. $90)
Visa, passport and any vaccination expenses
Airport arrival or departure taxes
Personal travel insurance
Items of a personal nature
Voyage DVD
Additional onboard purchases (i.e. gift shop, internet, laundry)
Questions about this Voyage?