Trip Summary and Itinerary Map
Flying one way means more time to explore and is popular with anxious sailors
5-7 full days exploring Antarctica, depending on voyage date
Travelling on a small ship with 120-130 guests means faster logistics and everyone can do landings together
Kayaking, polar diving and snorkelling activities (additional cost)
Complimentary parka jacket & post voyage digital photo book
Landmarks potentially visited on Antarctic Fly & Sail Combination
Operator's Itinerary
The following itinerary is for Fly-then-Sail voyages. As indicated in the notes below, some departures are Sail-then-Fly, for which this itinerary operates in reverse.

---
Days 1 & 2: Punta Arenas to King George Island

Arrive in Punta Arenas and transfer to your downtown hotel to check in. The rest of the day is at your leisure before a group briefing about tomorrow's flight. The next day we transfer to Punta Arenas airport for our charter flight to King George Island. Please remember that we are flying to in very remote areas and flight schedules are dependent on weather, both in Punta Arenas & King George Island.
---
Days 3 to 8: Antarctic Peninsula
The Antarctic Peninsula's western flanks offer long days and relatively ice-free waters. We visit historic huts and Zodiac cruise through narrow straits and majestic icebergs, and if we're lucky, whale watch from the bow of the ship. A few landing points we hope to visit include Half Moon Bay, Lemaire Channel, Hydrurga Rocks and more. We hope to visit the large Adelie and gentoo penguin colonies of Brown Bluff or Paulet Island, and fossil-rich Seymour Island. We may hike to spectacular vantage points on Beak or Devil Islands; large tabular icebergs and volcanic scenery create long lasting memories. Wherever we go, wildlife, Heroic Age relics and haunting landscapes await.
---
Days 9 & 10: Drake Passage
Relax and reminisce as we cross the Drake Passage, bound for South America. Our expedition team recap all the incredible things we've witnessed, or perhaps you'll find a quiet moment place to review the hundreds of photos taken.
---
Days 11/12: Ushuaia
We slip up the Beagle Channel and pull into Ushuaia, where you'll say goodbye to new friends and begin any onward travel.
---
PLEASE NOTE: This itinerary is for guidance only as each voyage will vary depending on ice and weather conditions, and opportunities to see wildlife. Flexibility is key and all part of the adventure of an expeditionary cruise. Furthermore, it's important to understand that the charter flight(s) to/from Antarctica are particularly prone to weather, which requires a flexible flight schedule.
2022/2023 season:
Fly south & sail back: 04-Feb-2023, 28-Feb-2023 & 03-Mar-2023 (all 12 days)

Sail south & fly back: 15-Jan-2023, 18-Jan-2023 & 11-Feb-2023 (all 11 days)
2023/2024 season:
Fly south & sail back: 03-Feb-2024 (12 days) & 01-Mar-2024 (14 days)

Sail south & fly back: 10-Feb-2024 (9 days) & 13-Feb-2024 (11 days)
Why Swoop
Expert Impartial Advice At No Extra Cost
Antarctic travel options are complicated. We help you choose the right boat, the right cabin, and at the right point in the season.
A Depth Of Knowledge On Board
As a team of ex-guides, tour leaders, & polar adventurers our Antarctic knowledge is leagues ahead of the rest.
For The Ends Of The Earth
Swoop is proud to be B Corp Certified as we know sustainability is more than our carbon footprint (but we're reducing that too).
We're With You At Every Step
We'll make sure you have the adventure of a lifetime.

What our customers think of Antarctic Fly & Sail Combination
Antarctic Fly & Sail Combination trips scored 4/5 from 34 reviews
The Zodiac rides where (1) we were in the middle of three humpback whales for 30-45 minutes as they circled and approached our Zodiac, getting no more than 6 feet away from us, and (2) we were watching 15-20 seals playing near an iceberg that lost a portion of ice at one end and then began rotating and turning as we watched this rare and memorable sight.

Travelled: March 2023
The last night where we dropped anchor in a sun lit bay and had the BBQ outdoors on deck, we were able to reflect on an amazing expedition, with the friends we'd made and then some humpbacks turned up and showed us their tails reflecting the setting sun - magic

Travelled: February 2023
Meeting Swoop's Michael Battley! Michael was such a lifesaver when it came to getting me and my sister to even come on this trip after struggles with the Chilean mobility pass. He stayed with us on the phone every step of the way and I could not be more grateful. Beyond traveling mishaps, Michael turned out to be a great friend as well! He was one of the best parts of this trip.

Travelled: April 2022
We were very happy with our choice to see Antartica up close through using kayaks to cruise through the icebergs. The most memorable was first seeing the size and magnificence of these beautiful structures.

Travelled: February 2023
walking on the beach with so many penguins

Travelled: February 2023
A very spiritual moment standing alone amongst thousands of penguins, seals, and nesting birds as I realized that because of man's efforts the many travesties of the past devastation are being (at least to some degree) reversed. We can make a difference, and this incredible world is worth it!

Travelled: March 2023
So many. If we had to pick one, it was standing on Antarctica and looking out on endless snow fields in one direction and iceberg graveyards in the other direction.

Travelled: March 2023
The landscape, PENGUINS, Aurora - Sylvia Earle, PENGUINS, seals, the Aurora team, PENGUINS, other guest we met, how welcome we felt on the ship, PENGUINS,

Travelled: February 2023
Paradise Bay zodiac excursion with Renato (photographer), where it was calm and we saw so many beautiful things.

Travelled: February 2023
Polar Plunge

Travelled: March 2022
It's a tie: A leopard seal trying to mate with our boat, the polar plunge, and the wonderful friends I made (GO MICHAEL)

Travelled: April 2022
Getting married on Petermann Island with the penguins

Travelled: April 2023
There were many! My most memorable would be kayaking and having a whale surface about 500 feet from us, and then dive back down with a whale tail in the air.

Travelled: March 2023
Kayaking with a humpback whale - a highlight of my life to date.

Travelled: March 2022
There were so many. All the penguins! Seals, whales. A calm Drake Passage. Sailing in the zodiac in Paradise Bay.

Travelled: February 2023
The zodiac ride among blue ice in Paradise harbor -

Travelled: February 2023
We were extremely lucky to have flat seas and great weather the entire cruise. So, every activity was wonderful and memorable.

Travelled: March 2023
Seeing whales so close up was amazing. A personal one for us was landing on our last continent. Special.

Travelled: February 2023
Setting foot on the continent of Antarctica! Our fifth continent, and the Southern ocean our fifth ocean.

Travelled: April 2023
Wildlife in the Antarctic

Travelled: March 2023
About The Ship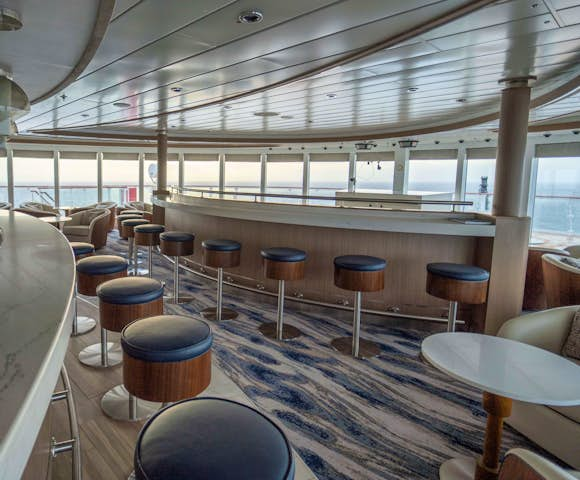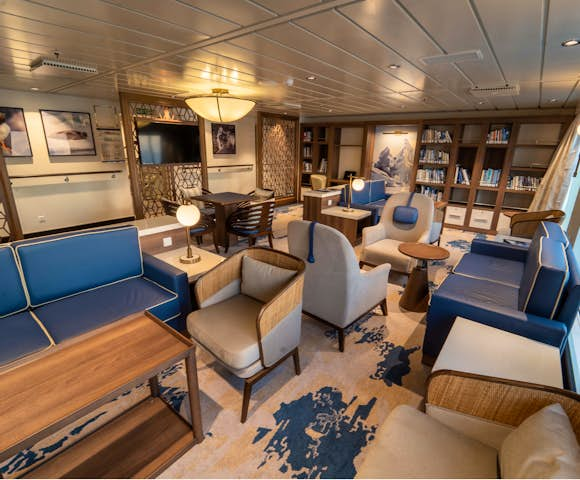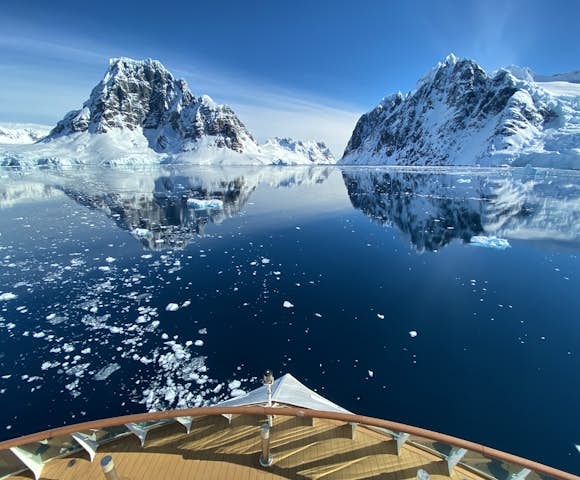 With its sleek X-bow lines and ground breaking design, few new Polar ships have created such excitement.

Zodiac platforms specially designed for quick boardings and more time exploring
State-of-the-art stabiliser system and polar code 6 ice rating

Large comfortable cabins
Prices, Departures and Inclusions
Prices quoted below are per person based on 2 people sharing. Cabin availability changes all the time so please contact us for up-to-date details and information on specific cabin availability.

* Note: Prices are per person. Paid in USD ($) - figure above is based on today's exchange rate. Actual cost $11695
Additional Notes
2023 / 2024 season:

Fly south & sail back: 03-Feb-2024 (12 days) & 01-Mar-2024 (14 days)

Sail south & fly back: 10-Feb-2024 (9 days) & 13-Feb-2024 (11 days)
---
2024 / 2025 season:

Fly south & sail back: 19-Jan-2025, 26-Jan-2025 & 12-Feb-2025 (all 13 days)

Sail south & fly back: 06-Feb-2025 (9 days) & 20-Feb-2025 (12 days)
Single Supplement And Child Policy
For those travelling solo who would like their own cabin, the single supplement is 1.5 times the cost of a single berth, please contact us for details. However, there is no single supplement for passengers willing to share a cabin.

Children aged 8 years old or over are welcome. There isn't any concession on pricing. Please contact us for details.
Optional Adventure Activities
Enhance your trip with the following add ons. Limited places per activity.
Get in contact to check availability.
Activity

Cost

Additional Information

Kayaking

$

1,030

An immersive full sea kayaking program for those who want to kayak multiple times (as often as weather and ice conditions allow). Prior kayaking experience to at least intermediate level is required and you must be able to do a wet exit to participate. Subject to weather and ice conditions. Booking in advance is essential. Available on select departures. Cost varies from USD $1030-1330.

Polar diving

$

1,260

Available on select departures.

Polar snorkelling

$

515

No experience required. Dry suit provided. Available on select departures. Cost varies from USD $515-640

Mountaineering

$

1,260

Available on select departures.

Paddling

$

480

Available on select departures. A gentler option staying closer to shore and using inflatable kayaks, in a group of maximum 6 participants. Includes multiple outings, subject to suitable weather and ice conditions. Suitable for novices and only offered in calm conditions. Booking in advance is essential. Cost varies from USD $480-640
Includes
Pre-embarkation (day 1) or post-disembarkation (day 10) hotel night in Punta Arenas, depending on route
3-in-1 waterproof polar expedition jacket
Voyage aboard the vessel as indicated in the itinerary

Accommodation during the voyage on full board basis
Captain's Welcome and Farewell drinks reception
Beer, house wine and soft drinks with dinner
All shore excursions and zodiac activities
Educational lectures by expert onboard polar guides
Complimentary WiFi
Access to an onboard doctor and basic medical services
Loan of rubber boots for the voyage's duration
Comprehensive pre-departure information
Port taxes and any entry fees to historic landing sites
A digital photo book produced with photos and ship logs from your voyage

Excludes
Any flights to/from voyage start and end points
Any additional services before and after your voyage
Transfers not specific to the itinerary
Travel insurance or emergency evacuation charges
Optional adventure activities
Optional activity surcharges
Any visa, passport and vaccination expenses
Airport arrival or departure taxes
Items of a personal nature: laundry, beverages etc.

Additional onboard purchases (i.e. gift shop)
Gratuities for ship crew
Questions about this Voyage?