Trip Summary and Itinerary Map
6 full days exploring Antarctica, crossing below the Antarctic Circle if possible
Purpose-built expedition ship featuring X-bow technology, stabilizers and fuel-efficient engines
Spacious cabins with options for private balconies and dedicated single rooms
Onboard jacuzzis, spa and gym to use between off-ship excursions
One-off kayaking session available to experience Antarctica from water level (additional cost)
Operator's Itinerary
Day 1 - Embark in Ushuaia
This afternoon you will board your ship. After a mandatory safety drill, you will set sail through the Beagle Channel (named for Charles Darwin's ship). Get out on deck and look for some of the Channel's wildlife. This a great location to look for black-browed albatross and giant petrels floating on the water in rafts. You may also spot a Magellanic penguin or a sea lion speeding past. It's a great way to get familiar with the ship's layout before you head into the Drake Passage.
Please note that we strongly recommend arriving into Ushuaia at least one night prior to boarding. This will help avoid any impact of flight delays and minimise the risk of missing embarkation. Swoop is happy to assist with making arrangements for hotels, transfers and any day trips.
---
Days 2 & 3 - At sea, crossing the Drake Passage
Sailing onward, you will cross the Drake Passage – the famed body of water separating the southern tip of South America from the northern tip of the Antarctic Peninsula. The crossing is known for its potentially lively conditions, though the purpose-built X-bow design of your ship will help slice through the waves, reducing some of the pitching.
Your time in the Drake Passage will be spent preparing for your arrival into Antarctica, as well as enjoying soaring birds gliding past the ship. You will be briefed on how to stay safe and minimize your impact on this precious wilderness, as well as talking through how your time will be spent exploring, including hints and tips for wildlife watching. The Expedition Team of naturalist guides will be kickstarting the educational side of your trip with fascinating presentations on topics such as wildlife, geology, glaciology, history, and more.
Once you have arrived in Antarctic waters, the ship may head straight down towards the Antarctic Circle (adding another day at sea before your first landing) - the decision will depend on weather and ice conditions.
---
Days 4 to 9 - Exploring Antarctica
With no set itinerary outside of the aim to cross the Antarctic Circle at 66°33′ South, this expedition voyage offers travellers the chance to experience Antarctica as it was meant to be - flowing with the vagaries of the wind, sea and ice, and taking the best scenic and wildlife opportunities the White Continent can offer. The ship's exact routing will be subject to careful planning by the Expedition Leader and Captain, but the overriding objective is to visit a range of sites which showcase the best of this jaw-dropping region.
During your time exploring Antarctica you will head out on Zodiac cruises to marvel at the vast, sculptural icebergs and crumbling glaciers. On shore, watch quietly as penguins waddle past en route from their chaotic rookeries to fish for krill, or hike up to ridgepoints for stunning views out across the endless icy mountains. Spend time out on deck as the ship squeezes through ice-riddled channels, and look out for the distinctive blow of passing whales. The Expedition Team will be on hand to help talk through all the incredible sights you will be seeing, and in the evenings there will be recaps on the day's activities, as well as a tentative outline of the Plan A for the following day.
---
Days 10 & 11 - Crossing the Drake Passage
Bidding Antarctica a fond farewell, spend two days at sea on the way north back across the Drake Passage towards the Beagle Channel and the dock at Ushuaia, Argentina. There will be time to relax and reflect on your adventures and to start sorting through all of your photos. The educational opportunities continue, with more captivating lectures from your Expedition Team.
During your last evening onboard, join the Captain and Officers for the Farewell Cocktail Party, followed by a presentation of photos and video by your onboard photographer - a perfect way to wrap up your once-in-a-lifetime trip.
---
Day 12 - Disembarkation in Ushuaia
After a hearty breakfast, it is time to bid a fond farewell to the crew and Expedition Team, and head back to dry land as you disembark at the pier in Ushuaia. You will be transferred to the airport for your onward travel arrangements.
---
Please note: This itinerary is for guidance only as each voyage will vary depending on ice and weather conditions, and opportunities to see wildlife. Flexibility is key and all part of the adventure of an expeditionary cruise.

Why Swoop
Expert Impartial Advice At No Extra Cost
Antarctic travel options are complicated. We help you choose the right boat, the right cabin, and at the right point in the season.
A Depth Of Knowledge On Board
As a team of ex-guides, tour leaders, & polar adventurers our Antarctic knowledge is leagues ahead of the rest.
For The Ends Of The Earth
Swoop is proud to be B Corp Certified as we know sustainability is more than our carbon footprint (but we're reducing that too).
We're With You At Every Step
We'll make sure you have the adventure of a lifetime.
About The Ship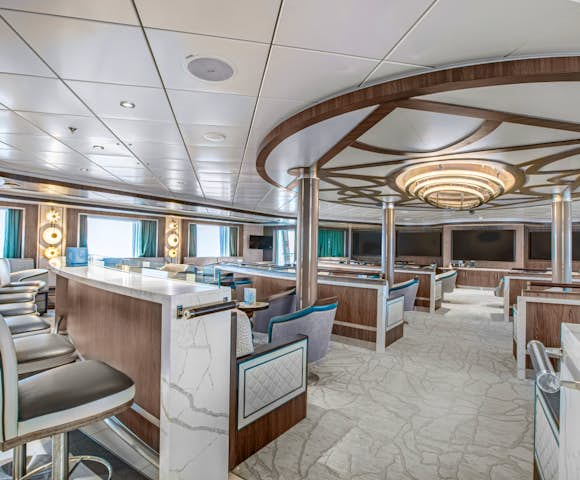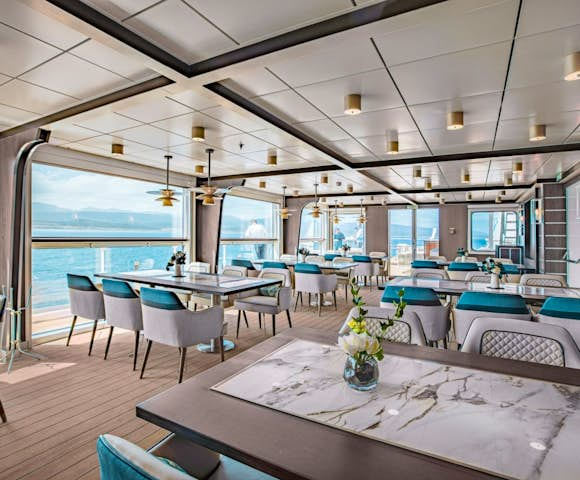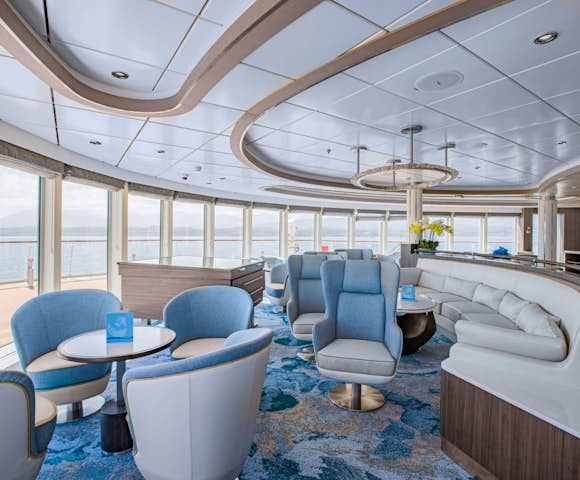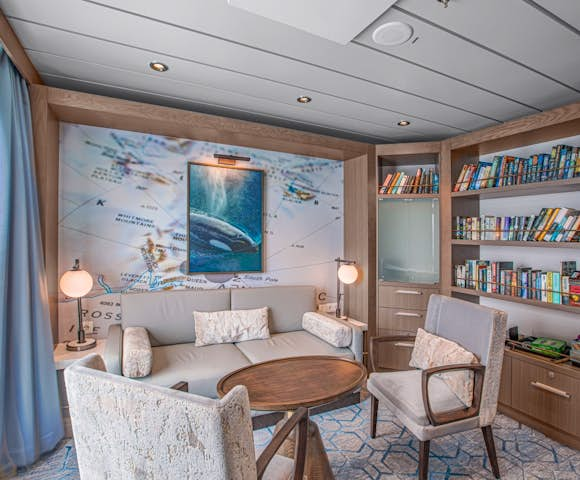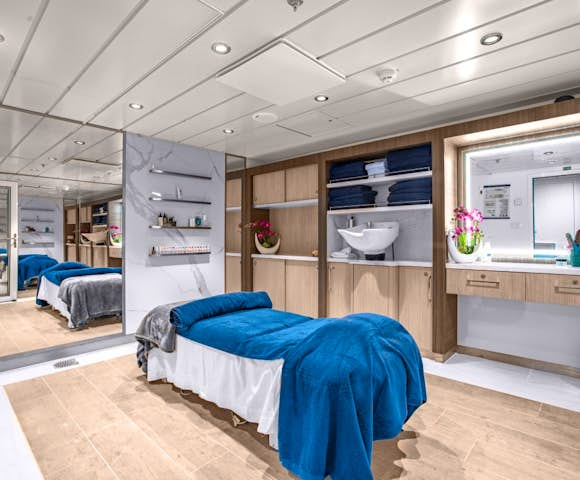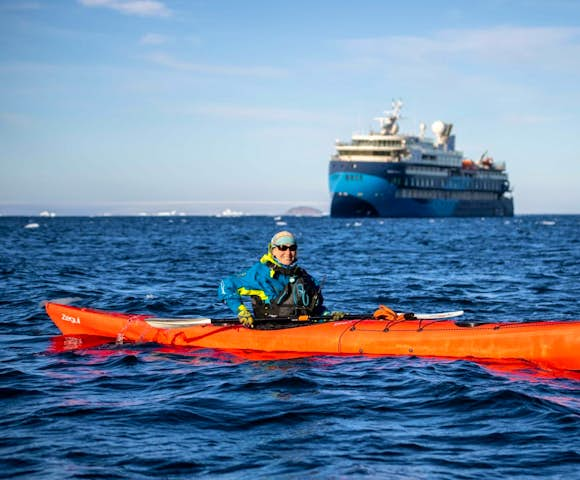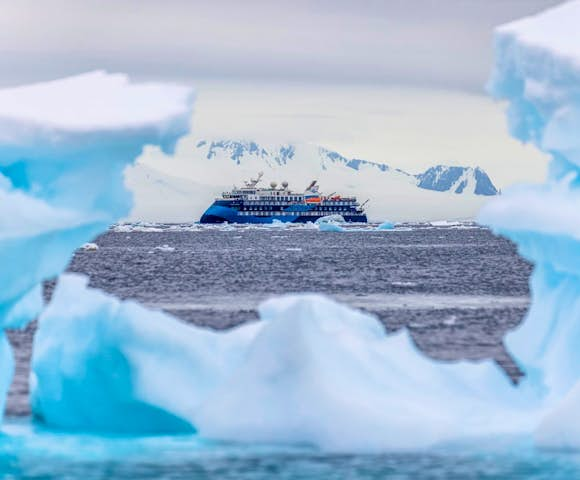 70% of the staterooms offer private balconies
Incredible Antarctic backdrops from the open-deck dining facility
Part of a brand new generation of low-energy vessels
Highest polar code 6 and ice class 1A ratings
Sturdy construction and X-Bow®-Infinity class provides high stability in rough weather
Optional activities on selected voyages include: kayaking, snowshoeing and camping
Prices, Departures and Inclusions
Prices quoted below are per person based on 2 people sharing. Cabin availability changes all the time so please contact us for up-to-date details and information on specific cabin availability.

Cat F Triple Stateroom
Cat D Porthole Stateroom
Cat E French Balcony Stateroom
Cat C Balcony Stateroom
Cat B Balcony Suite
Cat G Single Stateroom
Cat A Junior Suite
Premium Suite
Family Suite
January 2024
10-Jan-2024

$

10,290

*

$

12,990

$

13,190

$

14,690

$

16,590

$

16,090

$

22,390

$

25,290

Full

Enquire

February 2024
18-Feb-2024
Full
Full

$

12,090

$

13,190

$

14,890

Full

$

19,790

$

23,690

Full

Enquire

December 2024
15-Dec-2024

$

10,475

$

13,695

$

14,995

$

16,095

$

17,775

$

17,695

$

24,965

$

27,995

$

31,995

Enquire

January 2025
9-Jan-2025
Full
Full

$

14,995

$

16,295

$

17,995

$

17,895

$

24,245

$

28,495

Full

Enquire

February 2025
8-Feb-2025
Full
Full
Full
Full
Full
Full
Full
Full
Full

Enquire
* Note: Prices are per person. Paid in USD ($) - figure above is based on today's exchange rate. Actual cost $10290
Additional Notes
Please note: the 10-Jan-2024 and 18-Feb-2024 departures are one night shorter. They are 10 nights in total, with 5 full days spent exploring Antarctica.
Single Supplement And Child Policy
Single Supplement: The ship has dedicated single cabins for solo travellers. Alternatively, the single supplement in a twin cabin is 75% the cost of a single berth plus a single berth. However, there is no single supplement for passengers willing to share a cabin, which can be arranged in the triple and category C twin.
Child Policy: At date of embarkation, the minimum age restriction of 8 years and a minimum height and weight requirement of 64lbs or 29kg and 48" or 1.2m must be met.
Optional Adventure Activities
Enhance your trip with the following add ons. Limited places per activity.
Get in contact to check availability.
Activity

Cost

Additional Information

Camping

$

395

Available on select departures in December and January; subject to weather conditions. Must be booked in advance.

Paddling

$

345

One-off paddle session during the course of your voyage. Available on all departures, subject to weather conditions. Previous kayaking experience is required. Cannot be booked in advance; onboard booking only.

Snowshoeing

$

225

Available on select departures in December and January subject to weather and snow conditions. Cannot be booked in advance; onboard booking only.
Includes
Voyage aboard the vessel as indicated in the itinerary
Accommodation & meals during the voyage on full board
Free tea and coffee 24 hours daily
House wine, beer and soda included with dinner
All Zodiac landings and excursions as per itinerary
Expedition parka
Rubber boot rentals
Guiding and lectures by our expedition leader and team
English-speaking expedition team
Taxes
Short shuttle transfer from water's edge pickup point to ship for embarkation
Shuttle transfer after disembarkation directly from the ship to the airport in the morning
Excludes
Extra excursions and activities not mentioned in the itinerary
Single room supplement and cabin upgrades
Meals not on board the ship
Tips for the crew (we recommend USD $13.5 per person per day)
Personal expenses
Questions about this Voyage?