Life before Swoop
My passion for travel started from a very young age and it has only grown since then; from camping in Spain at six months old, to travelling and living around the world as an adult - travel has always been a big part of my life. I have lived in New Zealand, France, Andorra and Australia, and travelled to many countries beyond that. My original driving force for travel was snowboarding during the winter months, however, this has now expanded to surfing, mountain biking, canoeing and now sailing in the summer months.
My other big passion is food and wine. I was a professional chef for over 11 years, originally trained in Queenstown, New Zealand, and I have been lucky enough to enjoy cooking in some high-profile London hotels and later running my own kitchens. In my more recent travels, it seems that everywhere I go there just happens to be a vineyard and great restaurant to visit – weird!
A few years ago, I decided I needed a change in career, and channelled my love of travel into a business where I could spend more time with my family, friends and, most importantly, my dog - so I decided to start my own travel company. Always having a passion for travel, it seemed the obvious choice and it allowed me to work from home. This led me to Swoop and so far I am loving the adventure!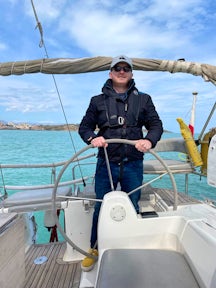 Sailing in Costa Brava, Spain
My Polar experience
The Arctic was high on my bucket list. More specifically, I always wanted to see the Aurora Borealis (Northern Lights), try dogsledding with huskies, and try snowboarding in the Arctic Circle. Having spent a lot of time in snowy places over the years, I thought I knew what being in a cold location was like, however, nothing prepared me for the feeling of minus 30 degrees centigrade! It certainly can take your breath away.
Having gone back one more time since then, I can safely say it is one of the most beautiful places on Earth.
From this initial trip to the Arctic, my love for the Polar regions was born. I can't wait to visit Antarctica, watch the penguins, and step foot on the 7th continent.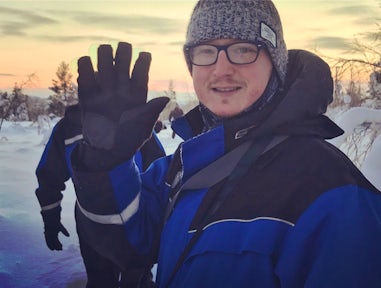 Visiting Karesaundo, Finland
Day to day at Swoop
My role in the Customer Experience Team is to make sure you have the most amazing experience of the polar regions possible. Whether it's mingling with penguins or watching a humpback whale crest the icy seas, Antarctica is an incredibly special place and a lifetime experience that I am excited to prepare you for.
Please forgive me, as I may advise that you're going to need your camera…….. repeatedly!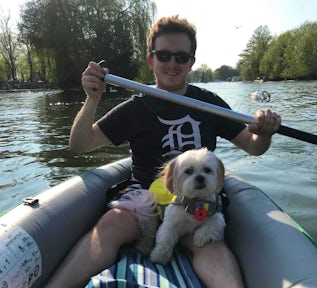 Canoeing on the River Thames in Windsor
Why I love to travel
Wanderlust is a serious condition that I certainly suffer from! Travel has always been such a huge part of my life that I can't imagine not doing it. The people, experiences, environment and cultures I have had the privilege to interact with are life-changing and something that I can take with me for the rest of my days.
Bags are packed, bring on the next adventure…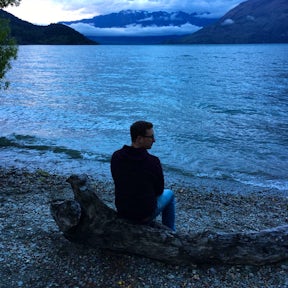 Lake Wakatipu, Queenstown, New Zealand