Falklands, South Georgia & Antarctica Explorer - 22 Days - $20,895
Trip Summary and Itinerary Map
10 days 'off ship' exploring - The Falklands (2), Antarctica (4), South Georgia (4)
This very comfortable ship's amazing guides and state-of-the-art stabilisers really help make the difference
Wine, beer and soft drinks are included with lunch and dinner
Optional kayaking (additional charge)
Complimentary Puerto Madyn hotel stay: pre-embarkation
Complimentary Ushuaia 5* hotel stay: post-embarkation, parka jacket & 100 mins free WiFi
Landmarks potentially visited on Falklands, South Georgia & Antarctica Explorer
Operator's Itinerary
Day 1 - Puerto Madryn:
Located in the Patagonian province of Chubut, Puerto Madryn is a popular destination for wildlife excursions: considered to be the best place in Argentina to see Southern right whales. Here, you can take a whale watching trip, look for nesting cormorants and elephant seals, or experience a walk through a colony of Magellanic penguins and myriad species of native seabirds.
Check into your included hotel for the night; there will be an optional evening briefing which is a great opportunity for you to ask questions and to meet some of your fellow travellers.
---
Day 2 - Embarkation:
Arriving at the ship in the afternoon, you will be greeted by the Expedition Team and ship's officers at a safety and orientation briefing which is followed by the Captain's welcome dinner. Then, watch the city lights fade in the fresh night air as we set sail.
---
Days 3 & 4 - Southern Ocean:
As we sail south, albatrosses, prions, and petrels will frequently follow the ship. Our Expedition Team will join you out on deck spotting the whales and dolphins that can be seen in the area. Our experts will begin their onboard presentations with informative and entertaining talks on the wildlife, history, and geology of the Falkland Islands (Las Malvinas) and the Southern Ocean. You can also attend helpful briefings on environmental regulations and expedition safety in our comfortable lounge. Those interested in Citizen Science can take part in sea bird sighting surveys, or help collect salinity samples and weather data along the way.
---
Day 5 - West Falklands:
Remote farms that have been family-owned for six and seven generations are the westernmost settled outposts of the Falkland Islands, where sheep graze alongside albatross colonies. You will also find rockhopper, king, and Magellanic penguin rookeries while striated caracaras patrol overhead and upland geese graze at the water's edge. A visit to one of these homesteads often includes an invitation for a cup of tea and a slice of cake.
---
Day 6 - Stanley, East Falkland:
Stanley is easy to discover on foot: most shops and services are centered on the port. The museum, the post-office featuring first day covers, plenty of shops with locally made wool items, and Stanley's lively pubs are all worth a visit. It is also possible to experience the wildlife of the Falklands from the town, with sea lions and Peale's and Commerson's dolphins in the harbour and plenty of bird life in nearby Gypsy Cove.
---
Days 7 & 8 - Southern Ocean:
We make our way east across the Antarctic Convergence and there will be plenty of wildlife spotting as we officially enter Antarctic waters. Onboard presentations will continue, featuring the exciting history and abundant wildlife of South Georgia.
---
Days 9 to 12 - South Georgia:
South Georgia will feature landing sites that host huge elephant seals, aggressive fur seals, gentoo penguins, albatross, petrels, skuas, gulls and hundreds of thousands of king penguins, from fuzzy little chicks to fattened adults. We will visit historic Grytviken whaling station, home of the whaling museum, Norwegian seaman's church, the active British Antarctic Survey station and the tiny graveyard where the great Antarctic explorer Sir Ernest Shackleton is buried.
---
Days 13 & 14 - Scotia Sea:
Heading farther south, we keep a regular wildlife watch, observe as the icebergs become more and more plentiful and onboard presentations will continue.
---
Days 15 to 18 - The Antarctic Peninsula & South Shetland Islands:
In the waterways of the Antarctic Peninsula, we will explore using inflatable Zodiac boats and get a chance to witness nature's glory up close. Our Expedition Leader and Captain will create a flexible itinerary based on weather, ice, and wildlife watching opportunities. We will aim for the most scenic bays and channels of the Peninsula, stopping at penguin rookeries, seal wallows, whale feeding areas and bird colonies, as well as sites of historic and scientific interest.
Adelie, chinstrap and gentoo penguins abound, and Weddell, crabeater and elephant seals are often found hauled resting, along with predatory leopard seals and the assertive Antarctic fur seal. Minke and humpback whales are frequent visitors in the late season and orca sightings are also common.
---
Days 19 & 20 - Drake Passage:
We leave this magical place and make our way north. Heading again across the Antarctic Convergence and the Drake Passage, we will continue our onboard presentation series and wildlife spotting. We celebrate the conclusion of our expedition with a special slideshow as we sail back to Ushuaia through the Beagle Channel.
---
Day 21 - Disembarkation
With huge smiles on weary, content faces, we disembark in the morning and transfer to Ushuaia's finest 5 star hotel (enquire for more details). Here you can unwind at the resort, relax in the spa, or hit the streets of Ushuaia to explore more sights.
---
Day 22 - Ushuaia
Today, our Antarctic adventure officially comes to an end. As you continue on, homeward bound or perhaps on to another adventure, you'll take with you the unforgettable memories of exploring the last wild place on earth.
---
Please Note: This itinerary is for guidance only as each voyage will vary depending on ice and weather conditions, and opportunities to see wildlife. Flexibility is key and all part of the adventure of an expeditionary cruise.

Why Swoop
Expert Impartial Advice At No Extra Cost
Antarctic travel options are complicated. We help you choose the right boat, the right cabin, and at the right point in the season.
A Depth Of Knowledge On Board
As a team of ex-guides, tour leaders, & polar adventurers our Antarctic knowledge is leagues ahead of the rest.
For The Ends Of The Earth
Swoop is proud to be B Corp Certified as we know sustainability is more than our carbon footprint (but we're reducing that too).
We're With You At Every Step
We'll make sure you have the adventure of a lifetime.

What our customers think of Falklands, South Georgia & Antarctica Explorer
Falklands, South Georgia & Antarctica Explorer trips scored 4.5/5 from 12 reviews
A very difficult question. Being completely engulfed by amazing wildlife in such a close proximity. It was a sensory overload in every sense of the word.

Travelled: December 2022
All moments in Falklands, South Georgia and Antarctica were memorable! A favourite however was our last day which was a combo hiking/kayaking/zodiac excursion on a glorious sunny day through icebergs and penguin colonies at Cuverville Island. Antarctica doesn't get better than this!

Travelled: December 2022
An impossible question. Way too many to choose from! But one stand-out moment, being a cetacean-lover, was the ship being surrounded by three species of whales/dolphins at the same time.....fin whales, humpback whales and orca. Awesome!

Travelled: November 2022
Standing on the continent with penguins and fur seals galore!

Travelled: February 2023
Cruising down the Neumeyer channel, sunny , no wind, surrounded by absolute breathtaking beauty, snow covered peaks, reflected in the calm waters, nature at her best.

Travelled: December 2023
Cuverville Antarctica was magical. When we arrived and getting ready to take the zodiac to shore, there were a few penguins on a couple of hilltops. It looked like it was going to be a quick landing with a few photographic opportunities. As we were heading towards shore, droves of penguins were porpoising towards shore with us. Our landing was perfectly timed to the breeding migration of the Gentoo penguins. Thousands of penguins descended upon the landing area and it felt like they waited for us to arrive. I didn't want to leave.

Travelled: December 2023
Penguins swimming and huge penguin colonies

Travelled: November 2022
Being surrounded by so much wildlife, penguins, fur seals elephant seals and more...

Travelled: December 2022
Setting foot on the Antarctica continent for the first time at Brown Bluff with huge blue and white icebergs all around and Adele and Gentoo penguin colonies and fur seals and the glaciers and ice shelves all around. It was everything and more than I expected.

Travelled: March 2023
Penguins porpusing next to me while kayaking

Travelled: November 2022
Stepping onto the Antarctic peninsula for the first time. It's beauty brought me to tears.it's something I will never forget

Travelled: February 2023
Penguins

Travelled: November 2022
About The Ship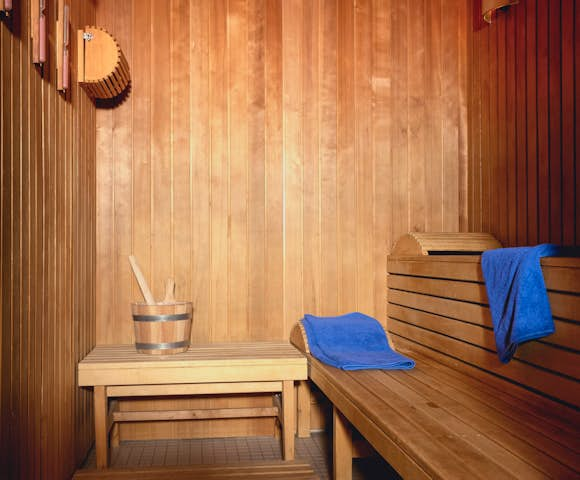 An ice-strengthened hull and an impressive 1A super ice class rating
Her speedy average cruising speed of 13.5 knots means less time at sea and more time exploring
Plenty of space: takes up to 138 guests, even though she was originally built for 180
Large picture windows in the dining room mean you can enjoy spectacular Antarctic views
A variety of deck spaces to soak up the glorious landscape from every angle

This ship has so many strong attributes, but for me it's Seaventure's wide expanse of windows in every social area. The wrap-around windows in the Panorama Lounge make for a perfect spot to defrost after a busy day exploring, without missing any of the jaw-dropping landscapes!


Alex Mudd Polar Specialist
Prices, Departures and Inclusions
Prices quoted below are per person based on 2 people sharing. Cabin availability changes all the time so please contact us for up-to-date details and information on specific cabin availability.

Single Supplement And Child Policy
For those travelling solo who would like their own cabin, the single supplement is 1.7 times the cost of a single berth. Please contact us for details. There is no single supplement for solo passengers willing to share a cabin.

Children aged 12 years old or over are welcome. There isn't any concession on pricing.
Optional Adventure Activities
Enhance your trip with the following add ons. Limited places per activity.
Get in contact to check availability.
Activity

Cost

Additional Information

Kayaking

$

895

An immersive full kayaking program for those who want to kayak multiple times (as often as weather and ice conditions allow) with a maximum of 10 fixed participants. Booking in advance is essential.

Paddling

$

250

One-off discovery paddle session with a maximum of 14 participants per session. Available on select departures, subject to weather conditions. Previous kayaking experience is required. Booking in advance is strongly recommended.
Includes
All airport/ hotel/ ship transfers on Day 1
For trips departing from October 2023 - March 24: all alcoholic and non-alcoholic beverages included (some super premium brands are excluded). For trips departing October 2024 - March 2025: beer/wine/soft drinks are included with lunch and dinner
Complimentary parka jacket
Daily international news service
Post voyage digital log
Pre-voyage 5* hotel night in Puerto Madryn
Post-voyage 5* hotel night in Ushuaia
Free public internet and 200Mb of Wi-Fi
Voyage aboard the vessel as indicated in the itinerary
Accommodation and meals during the voyage on full board
All shore excursions and zodiac activities
Educational lectures by expert onboard polar guides
Access to an onboard doctor and basic medical services
Loan of rubber boots for the voyage's duration
Comprehensive pre-departure information
Port taxes and any entry fees to historic landing sites
Excludes
Any flights to and from points of embarkation/disembarkation
Any additional pre/post land services, including meals
Transfers not specified in the itinerary
Optional non-complimentary adventure activities (e.g. kayaking)
Visa, passport and any vaccination expenses
Airport arrival or departure taxes
Personal travel insurance
Items of a personal nature, e.g. laundry, beverages and communication
Customary staff gratuity at the end of the voyage
Additional onboard purchases (i.e. gift shop)
Questions about this Voyage?