Life before Swoop
Born in Johannesburg, South Africa, and raised in a family that is deeply passionate about travel, nature, palaeontology, camping and Landover Defenders, Kate spent her upbringing, spending every possible moment in the surrounding African bushveld.
After graduating from college, Kate went into the world of PR and marketing and then, later down the line, was drawn into the African luxury tourism industry where she discovered her passion for travel reservations and customer support.
Having been bit by the travel bug, she travelled through Africa extensively and further abroad overseas, on a mission to see as many countries as possible.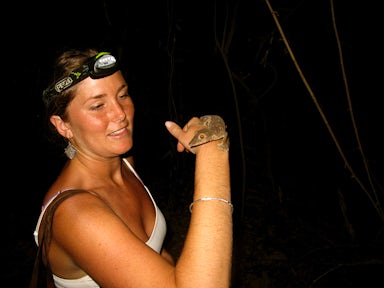 Getting to know a leaf-tailed gecko, Ankarana, Madagascar
Why I love travelling
The most important things to me in life are my partner, my family, my friends, my dog and travel. The reason I love travelling so much is that in the seriousness of everyday life, we get so caught up in our day-to-day responsibilities and worries that we forget what it feels like to be a child – to be free of any worry, to be content, to be full of glee, and filled with awe and wonder when seeing or experiencing new things for the first time.
Travel is profoundly powerful in that it is one of the few things in this world that has the ability to transform adults into children again. Whenever I find myself in a new and different part of the world, I transform into a child once more and it is one of the most remarkable and addictive experiences I have personally ever gone through. This is why travel is firmly planted on my list of the most important things in my life, and also why I strongly feel it is vital, that everyone should travel as much as possible in their own lives. Life goes by in a flash, make sure you cram it with as much wonder and awe as you can!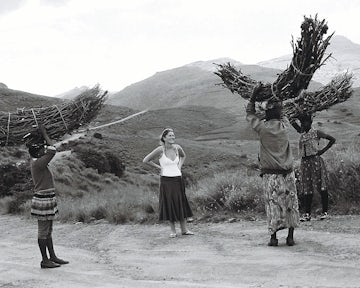 Saying hello in the highlands of Lesotho
Day to day at Swoop
As one of the fabulous Polar Customer Experience Coordinators here at Swoop, I am part of the team that makes your trip to Antarctica happen. We dot the i's, cross the t's, and book any requested add-ons whilst making your travel itinerary shine.
Day-to-day tasks can really vary, from answering customer questions and completing itineraries, to organising an Antarctic dream wedding for some lucky passengers!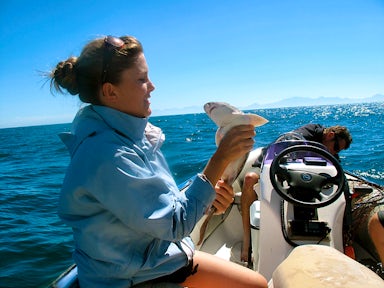 Meeting the sharks off the coast of Cape Town, South Africa

What our customers think of Kate