Pre-travel currency options
Argentina
The official currency of Argentina is the Argentine Peso, however, it's common to use US dollars when travelling in the country, and most hotels and restaurants will accept them. We recommend checking if US dollars are accepted prior to ordering anything. Please also check which currency your menu/services are priced in, as the $ sign is used for both US dollars and Argentine pesos.
GBP and EUR are not widely accepted.
Major credit cards are widely accepted in the main tourist areas and cities, and ATMs are prevalent, but please note that there may be a relatively low cap on the maximum withdrawal limit.
You can access funds via 'casas de cambio' (money exchange booths) which you can use to exchange your money. Do not exchange money with anyone on the street – fake notes are often used.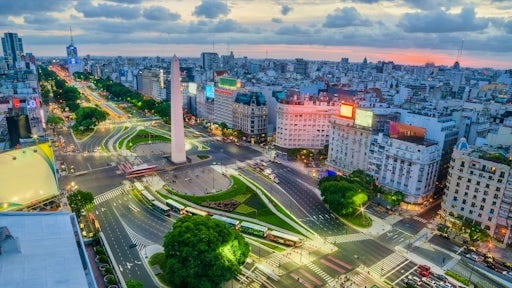 If you would like to understand more about the Argentine economy, both its history and the current situation, we recommend reading this article written by Swoop's Product & Partnerships Manager, David.
David is half Argentine and has spent many years living in and exploring Argentina.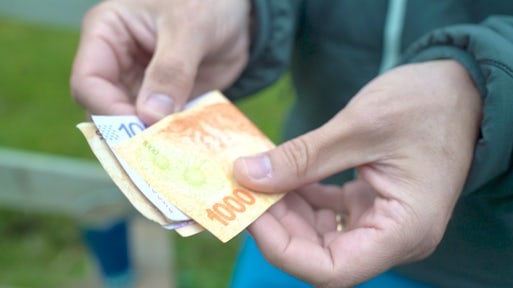 Argentine pesos
Swoop says
The sign for the Argentine peso is $, which is easily confused with the US dollar sign – don't get caught out!

Chile
The official currency of Chile is the Chilean Peso. In Chile, everything is official and you can simply pay for items or meals by card or withdraw cash from an ATM. Some hotels may exchange USD for pesos in an emergency, but we wouldn't recommend that you rely on it.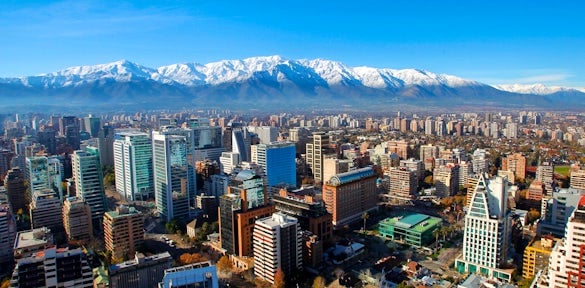 Things to consider
Travellers' cheques are not advised for either country as they are hard to change and are given a very low rate
Your card provider will charge you at a higher rate for making payments or withdrawals while abroad, so check the tariffs before you leave
To avoid any extra charges you could consider getting a card you can preload credit onto
ATMs are widely available in most major towns, but make sure you stock up before travelling to more remote areas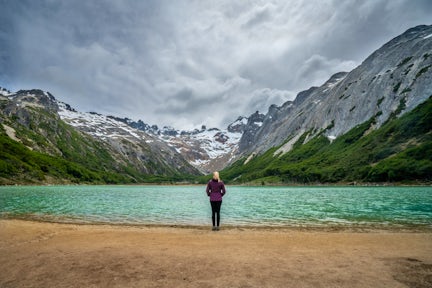 Swoop says
Argentina currently has a significant black market (known as the 'blue' market) for foreign currency, so travelling with and spending US dollars in cash is an absolute must. Most establishments will accept US dollars cash at a much better rate of exchange, saving you anywhere from 20-40% over the official rate of exchange. You should still carry a small sum of Argentine Pesos (AR$).
Budgeting
While in Argentina, a rough budget of $30-60 USD per person per day for lunch and dinner may be helpful.
In Chile, $40-80 USD per person per day should suffice. However, this will obviously depend on where you choose to eat.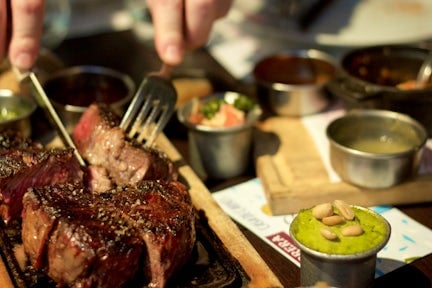 Swoop says
Ensure your notes/bills are crisp and new, even the smallest bend or tear can mean that a note isn't accepted.

Tipping
Tipping in Argentina & Chile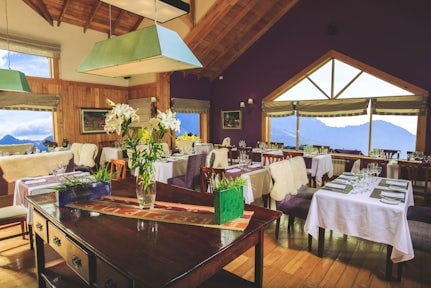 Argentina, particularly, is a very tipping-oriented country, like the US. Tips are expected, so keep a stock of small denomination notes handy. In Chile, tipping isn't quite as prevalent, but it's very much appreciated (e.g. for taxi drivers) and is certainly expected in restaurants.
Tipping about 10% is standard in restaurants in both Chile and Argentina, but is not obligatory and is not added automatically to your bill. A service charge may be added in some places, which is separate from the tip and is used to cover complimentary entrees which may be served. Whilst a few establishments will be able to add a tip to your credit card charge, this is not usually possible, so consider leaving a tip in cash, at your discretion.

Tipping on board your ship
Tips are not generally included in your cruise fare (some exceptions apply on the all-inclusive ships) so if you would like to tip the crew an approximate suggestion would be $10-20 USD per passenger per day on board. Your ship may provide its own guidelines on board.

It's very much at your discretion, however, the tips are generally divided up between the crew, including the wonderful but sometimes unseen housekeeping staff, as well as the restaurant and bar team. It is not expected that you would tip staff individually.
Tips are usually collected just prior to the end of the cruise and can usually be paid on a credit card when you are settling up your tab.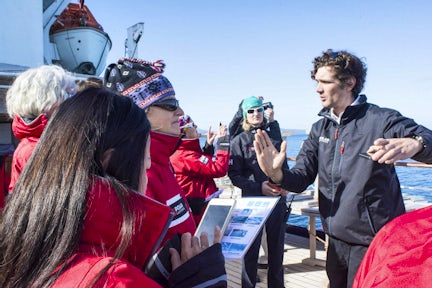 What our customers think of Currency, budgeting & tipping
US dollars are much appreciated and bring a much better exchange rate! We wished we had brought maybe $40 dollars in ones. Those would have helped with tips and small purchases in Ushuaia and at the Buenos Aires airports. Read the full review

Travelled: December 2021
Carry cash and don't rely on ATMs in Argentina. It is easier and cheaper to exchange USD in ARG for pesos than using the ATMs that limit withdrawals adn charge 10% for the privilege. We were able to get some cash but ended up borrowing a bit from traveling mates rather than spend to use the ATMs. Read the full review

Travelled: February 2020
Monica Scott - United States Of America