Communications
Signal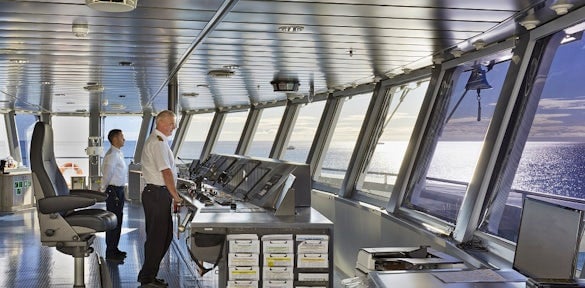 Staying in touch while travelling to one of the remotest places on the planet has drastically improved in recent years. However, the internet connection is reliant on satellites, and this means that service can be patchy and unreliable. It may work perfectly for a day or two and then the signal vanishes. The unpredictable nature of it means that you cannot rely on connecting on a specific day or time.
The connections are generally suitable for light usage only, not for heavy bandwidth requirements such as uploading photos or footage or streaming, but it does work well for sending occasional text updates. We have found Whatsapp and similar apps often work well for this. It is important to let friends, family and colleagues know that your connection will be patchy and not be alarmed if you are not in communication for a few days. For true emergencies, the ship's captain can be contacted by satellite phone to pass on an urgent message.
WIFI
Many ships now have reasonably good WIFI, although it's likely to be localized, with the strongest signal in the public areas and reception. The signal may not be particularly strong in your cabin, depending on its location, so it is worth moving around if you are struggling to connect. Internet access is generally purchased at the ship's reception, with fixed price 'cards' giving you a predetermined chunk of data allowance. The cost will then be added to your tab to settle up at the end of the cruise. The exact process will be explained on board in one of your preliminary briefings.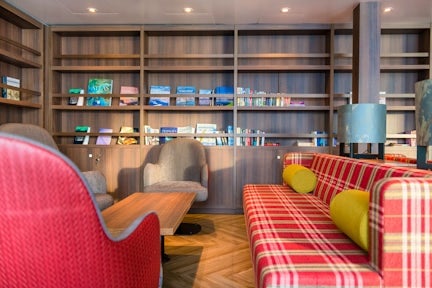 Polar library
Electricity and sockets
Whilst in Chile
A Chilean plug socket has two cylindrical prongs. The voltage is 220V.
Whilst in Argentina
The Argentinian plug socket is a bit more unusual with holes for three flat prongs. However, the top prong doesn't have a function, so adaptors only include two angled prongs. However, some plugs support the two cylindrical prong plugs that the Chileans use. Some US-style travel adaptors may work but it is essential that the flag prongs can be tilted to angle inwards. Fixed vertical prongs will not fit into the sockets. The voltage is 220V.
During your Antarctic voyage
Please note that the plug sockets on the ships vary. Depending on your ship it may be US-style with two flat pins, or European style with two round pins. Your documentation should explain which is in use on your ship, but if you are unsure, please contact your Customer Experience Coordinator who will be happy to help.
Language
Once on board your Antarctic ship, English will be the main language (unless you're on a bilingual departure), however, Chile and Argentina are Spanish-speaking countries.
Most Chilean and Argentinian people in the tourism industry will speak very good English, and your guides will always be Spanish-English speaking, so you won't have a problem if you don't speak Spanish. Some basic Spanish phrases though will serve you well and will be appreciated.
If travelling more widely in South America pre or post-Antarctica a good English-Spanish dictionary is likely to come in handy and having a few basic phrases will definitely stand you in good stead.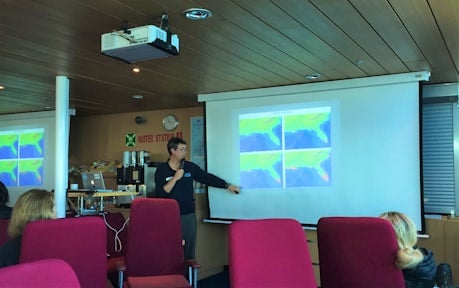 Facilities
Cabin facilities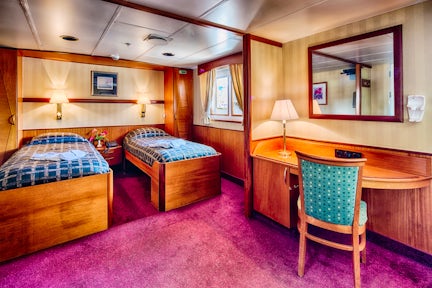 Your cabin will be comfortably kitted out with all of the trappings of a regular hotel including:
Towels & toiletries (bring shampoo, if you prefer, but please ensure that it is biodegradable)
Hairdryer
Desk
Some ships and higher cabin categories also provide:
Dressing gowns
Mini fridge
Flat-screen TV
Most cabins have individual controlled thermostats and so you can adjust the temperature of your cabin easily.
We recommend you avoid bringing any glass bottles or fragile objects, which may get damaged if you encounter rough seas. Cameras, binoculars and other delicate items should be carefully stowed when not in use. Many ships will also provide grippy matting on flat cabin furniture surfaces, to assist with unwanted movement.

Once you have unpacked, your suitcases can generally be tucked away underneath your beds. For this reason, we recommend soft-sided suitcases, rather than a hard shell.

However lovely your cabin is, we strongly recommend you spend as much of your free time as possible out on deck. This will always be the best location from which to soak up the spectacular views from every angle and take advantage of impromptu wildlife sightings.

Laundry
All ships have an onboard laundry service with a typical turnaround of 24-48 hours.
Prices vary but are generally in line with what you might find in an upmarket hotel, given the remote location and operational challenges of running a laundry 600+ miles from the nearest town. Please note that all items are washed at the same temperature and dried before being returned to the cabin, so any delicate fabrics may be best hand-washed in your bathroom basin.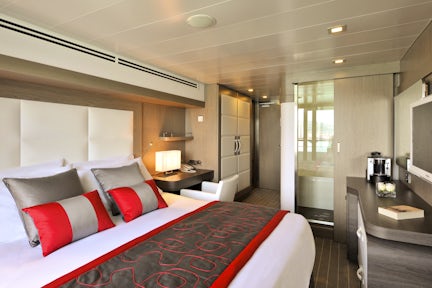 Medical facilities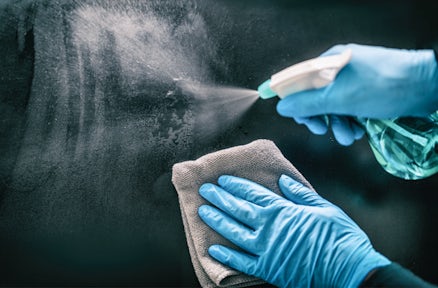 There is a qualified English-speaking doctor aboard all vessels, who are available to help with any minor ailments, seasickness or other issues. However, the onboard medical equipment is limited. Any passengers taking medication must bring their own supplies.
In the event of a serious emergency, the captain and expedition leader will decide on the best course of action.
We recommend bringing your own seasickness medications with you, following a discussion with your own medical professional as to what is best suited for you. Most anti-seasickness medications are significantly more effective if taken prior to the onset of nausea.
For information about Covid-19 policies for the new era of international travel and expedition cruising, please refer to your operator's health and safety protocols on your Voyage Information Page, or speak with your Customer Experience Coordinator.

Food & drink
What to expect on board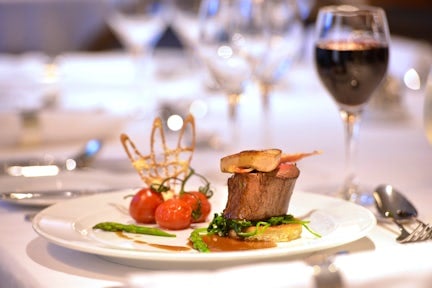 On the expedition ships, typically the food is tasty and plentiful and eaten in a shared dining room with refectory-style seating, which makes for great conversations and a buzzing atmosphere after the day's adventures are done.
Breakfast is always a buffet, while lunch and dinner normally have table service provided. Please note that buffet food may be served to your plate by the dining room team, rather than self-service. Dinner is generally table service and is often three courses with a choice of both starter and main course. There is always a vegetarian option and, in our experience, usually both a meat and a fish option for the main course.
Tea and coffee are always available, with most ships having a self-service station where you can help yourself at any time. We recommend bringing a travel-style thermos mug with a lid, which helps with getting hot drinks back to your seat when the ship is moving. All ships provide drinking water and there is likely to be at least one bottle refilling station in a public area, where you can top up at any time. Single-use plastic bottles are avoided wherever possible, for environmental reasons.
Dietary requirements
Expedition ships are experienced at catering to several dietary requirements, however, please be aware that due to the small galley kitchens and challenging supply chain of the ship, not all requirements can be catered for, so specific kosher and vegan options are generally not available.
Vegetarian and gluten-free options will often be labelled accordingly, to make them easily identifiable.
It is essential to make the ship aware of any dietary requirements prior to embarkation; this can be done when filling in the pre-voyage forms, which include questions about whether you have any food requests. In the case of a strong food allergy, we recommend you introduce yourself to the hotel manager or head waiter before the first meal.