Life before Swoop
My love for travel began with a solo trip to Australia when I was twenty-one. I enjoyed the freedom of life on the road, one day I was snorkelling on the Great Barrier Reef and the next skydiving over the Whitsunday Islands. I continued to travel extensively both in my personal life and throughout my career in travel working for Thomas Cook. My favourite travel memories include island-hopping the idyllic Yasawa Islands in Fiji, exploring the prehistoric landscape of Wai-O-Tapu Geothermal Park in Rotorua, New Zealand, and sledging down La Roche-Noire mountain in the French Alps, plus a whistle-stop tour of Sri Lanka and a few dreamy nights in a water villa in the Maldives.
My favourite way to unwind is wild swimming. My passion for this hobby has led me into Scottish Lochs during the winter months and breaking ice to enter the local rivers near my home when they freeze over. I can honestly say that immersing myself in the waters of wherever I travel to feels like a whole new level of connection and it's one I would highly recommend. This has also made me more protective of our environment as I witness the array of wildlife that call the water home.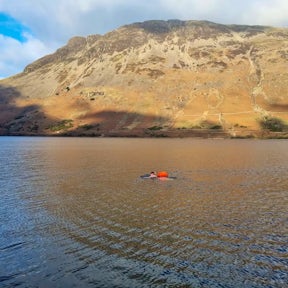 Swimming in England's deepest lake, Wastwater, in the Lake District
Why I love travelling
Travel is a hugely enriching experience. I have met so many interesting people and pushed myself out of my comfort zone with each journey I have taken. Travel also gives you an appreciation of the uniqueness of the place you call home. After a few nights in New York, I loved returning to the green and open spaces near where I live.
I encourage everyone I meet to say yes to the opportunity to travel whenever it presents itself. You will learn more about the world than a hundred books could teach you.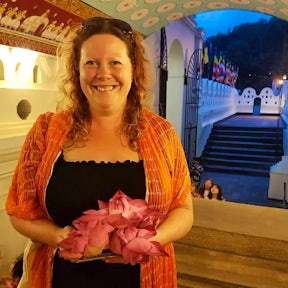 Temple of the Tooth, Sri Lanka
Day to day at Swoop
My role in the Customer Experience team is to make sure you have everything you need for your Polar adventure. From talking you through how to use your adventure planner to prepare for your expedition to answering any questions you may have, you will always have a friendly connection to help you navigate your schedule in the lead-up to your trip.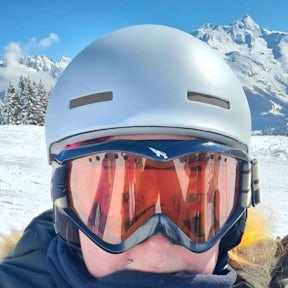 Skiing in the French Alps