Top 5 reasons to visit South Georgia
The 'Serengeti of the Southern Ocean' and one of the world's true wildlife meccas
Vast King penguin colonies, alongside Albatross, Elephant and Fur seals who all come here to breed
No visit would be complete without paying your respects at Shackleton's grave
Some of the most majestic and rugged scenery in the world
The journey alone to get to such an isolated, little visited spot is worth it
Shackleton, Elephant Island and South Georgia
The final chapter of Shackleton's extraordinary tale rests with South Georgia.
Setting out from Elephant Island on 24th April 1916, they covered a staggering 1,287 km and after 16 days reached South Georgia. It still ranks as one of the most incredible feats in the history of sailing and navigation.
Shackleton was buried on South Georgia in 1922. For many, toasting The Boss with a tot of rum at his graveside is justification enough to make the journey.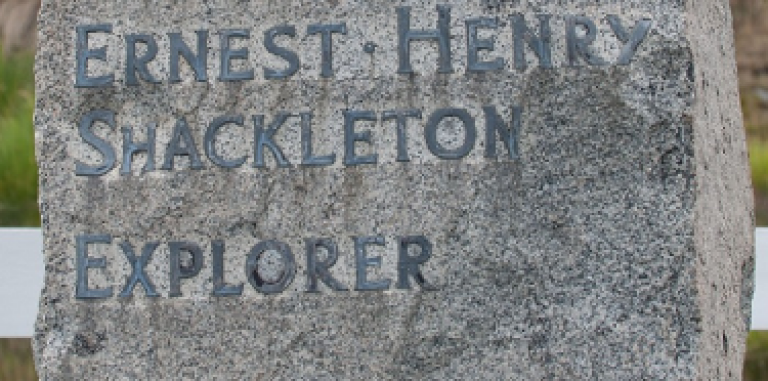 South Georgia Photographs
South Georgia really is one of the world's 'wildlife mecca's, as well as rich historically - if you can possibly spare the time and find the budget to get there, you would be mad not to consider it.
Top 5 Reasons to visit The Falkland Islands
One of the best places for penguins with 5 different species and a population of 750,000
A birdwatcher's paradise with 200 listed species of birds reported
The incongruity of watching King penguins waddling along white sand beaches
Sea lions, Elephant and Fur seals, and a wide variety of whales and dolphins
The raw, unspoilt quality of this small island outpost, its local culture and friendliness
South Georgia Only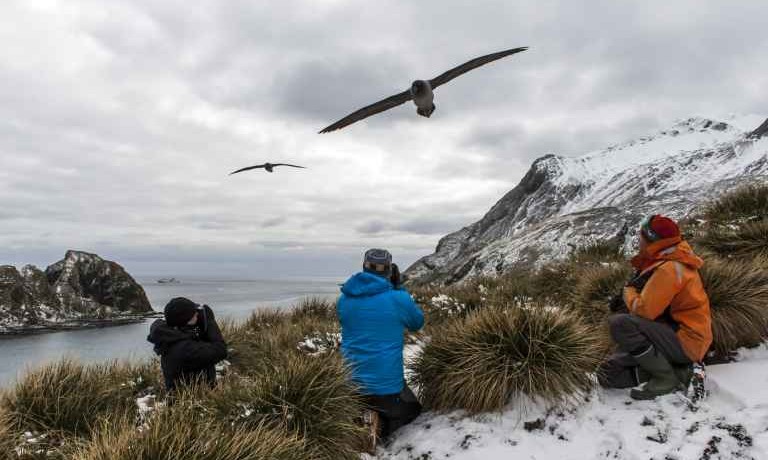 Searching for a South Georgia only focused voyage​ with ​extended time exploring this incredible 'wildlife mecca'​? This is ​one of only two voyage​s​ to do so.​ ​Scheduled flights ​Chile/Falklands ​return minimise​ travel and maximise time on the…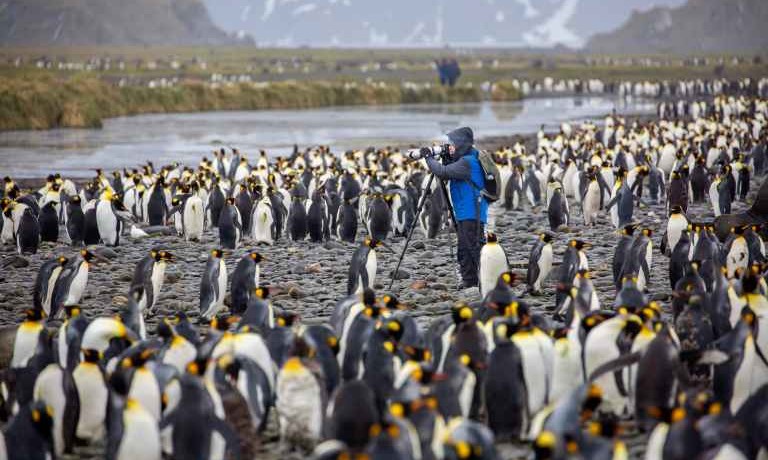 Focused on the Sub-Antarctic Islands only, spend an unprecedented 8 days on the wildlife mecca of South Georgia and 2 days on The Falklands. With a strong photographic focus and onboard workshops, it's timed to benefit from the optimal light…
What Our Customers Think
South Georgia was simply amazing and quite overwhelming in its abundance of wildlife and history. To have king penguins filled with curiosity and pecking on our boots was unexpected and something we'll never forget.

Phil & Mickey, Australia December 2015

The king penguins on Salisbury Plain were something I've never experienced before - unbelievable; the wildlife was fantastic.

The cruise is almost over and was absolutely fantastic. We were blessed with beautiful weather and saw incredible wildlife and scenery. I can't say enough about the entire expedition team and crew. After two weeks on board, I am so incredibly spoiled.

Phil, Texas December 2015

South Georgia was a delightful surprise – far more to offer than I could have imagined. I knew about the whaling industry & Shackleton but was thrilled with the number of kayak outings & landings we made here. The old whaling stations were particularly overwhelming & emotional.

Too many highlights to pick out one in particular, but South Georgia is a must do. Landscapes were simply awesome. The wildlife was much more plentiful than I imagined, also unafraid and curious.

Kay and David UK February 2017
Antarctica, South Georgia & Falklands: FAQs
The length of time you spend in each place depends on the trip itinerary. Most cruises set out from Ushuaia in Argentina and arrive at the western Falkland Islands on day 3. Passengers explore some of the places where Gentoo and Magellanic Penguins breed, such as Carcass and West Point Islands before spending the next day exploring and seeing the flora and fauna and sightseeing in Stanley.

South Georgia is then the next stop on the journey en route to Antarctica and means another 48 hours at sea. South Georgia is a fantastic place for exploring some of historic spots including remnants from the 'era of exploitation' such as the now dilapidated and abandoned whaling station at Grytviken. You'll also visit important sites such as the grave of Sir Ernest Shackleton at King Edward Cove and St Andrew's Bay which is home to the biggest colony of King Penguins in South Georgia.

Cruise from Ushuaia - Some cruises start the trip from this Southernmost city in the world, in Tierra del Fuego, at the tip of Argentinian Patagonia before sailing some 500 miles to arrive at Port Stanley in the Falkland Islands. Ushuaia is a 3hr 28minute flight from Buenos Aires and is set against a backdrop of impressive mountains and at the edge of the Beagle Channel.

Fly from Punta Arenas- There aren't any direct flights from Argentina to the Falklands, so some trips start from the airport in Punta Arenas, Chile, and fly you direct to Mount Pleasant, the airport in Port Stanley. From there you'll explore the Islands and continue your journey by sea join the cruise ship and begin your voyage. When booking your longhaul flights it's a good idea to make sure you arrive the day before your cruise or internal flight departs. Unfortunately the cruise won't be able to wait for you or offer a refund if you miss the departure due to a flight delay.

Find out more about flights on our Getting to Antarctica page.

On cruises that take in the Falkland Islands as well as South Georgia and the Antarctic Peninsula you'll explore so much more of some of the world's most spectacular scenery and see wildlife that will keep you in awe. Getting to South Georgia and the Falkland Islands requires a lot longer at sea which means that a Falklands/South Georgia cruise is considerably more expensive than an 11-day cruise that only takes in the Antarctic Peninsula.

If you want to see the Falklands but don't fancy spending so long at sea, it is possible to fly to Port Stanley once a week on Saturdays from the town of Punta Arenas in southern Chile. This would allow you to spend an extra week there, before picking up your cruise when it arrives into Port Stanley. Alternatively you could spend a week in the Falklands, return to Punta Arenas and fly out to Antarctica for 9 days to cross the Antarctic Circle on a Fly & Cruise trip.
Loli says
On South Georgia we sometimes had a real challenge to find a safe landing place for the zodiacs because the beach was so packed with elephant and fur seals. The sheer quantity of animals is staggering.

Loli Figueroa Polar Specialist
Looking for a shorter cruise?
Whilst a magnificent sea journey, the number of vacation days required to visit the islands of South Georgia & the Falklands can be too great a constraint for some people.
Ready to plan your Antarctic adventure?
With over 10 years' experience in Antarctica, we can guide you through the maze of options to choose the perfect voyage.