What is it like to fly to Antarctica?
What is a Fly & Cruise trip to Antarctica?
It's an alternative way to access Antarctica quickly and comfortably by flying instead of sailing
By flying you reach Antarctica in just 2 hours - rather than 2 days at sea - and avoid the Drake Passage
These trips are particularly appealing to 'time poor' travelers & anxious sailors, but are suitable for anyone
Once in Antarctica, embark your ship which acts as your 'floating hotel' with daily zodiac excursions, just as if you had sailed
The itinerary includes many of the Antarctic Peninsula's highlights, including Deception Island, Port Lockroy & Lemaire Channel
Tried and tested over 14 seasons, these 'Fly & Cruise' voyages have been proven as a safe and expedient route to Antarctica
It's a simple formula: More time exploring, less time traveling
Alex says
Having now both flown and sailed to Antarctica I'm a big fan of flying. With the time saved, combining Antarctica with a few days in Torres del Paine National Park works brilliantly.

Alex Mudd General Manager
Fly and Cruise the Antarctic Peninsula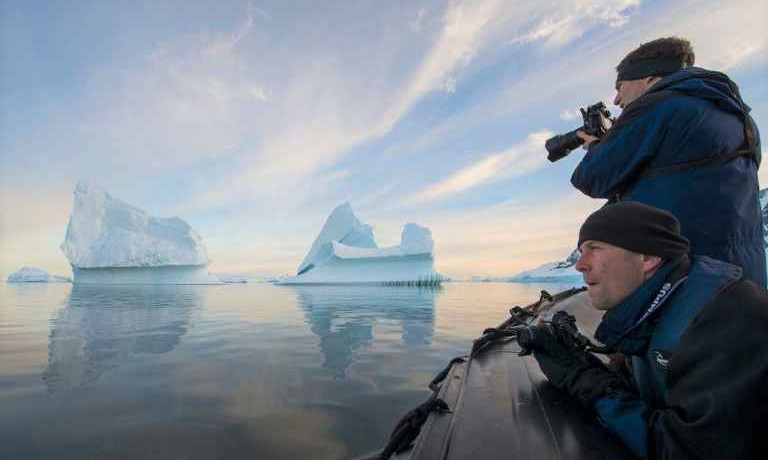 Fly over the Drake Passage in just 2 hours, both to and from Antarctica. ​Ideal for those ​wanting a high comfort level, but ​who have limited time or ​are ​anxious sailors. ​An outstanding all-suite ship benefitting from a recent $10…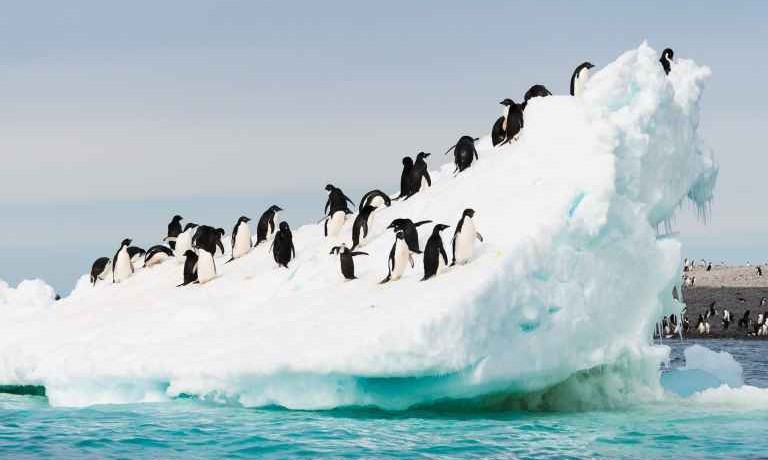 Travel with the pioneers of fly & cruise Antarctic voyages, flying in both directions and bypassing a 2-day sail on The Drake. Regular departure dates (Dec - Feb) to choose from. Explore Antarctica aboard a trusty 68-passenger expedition ship renowned…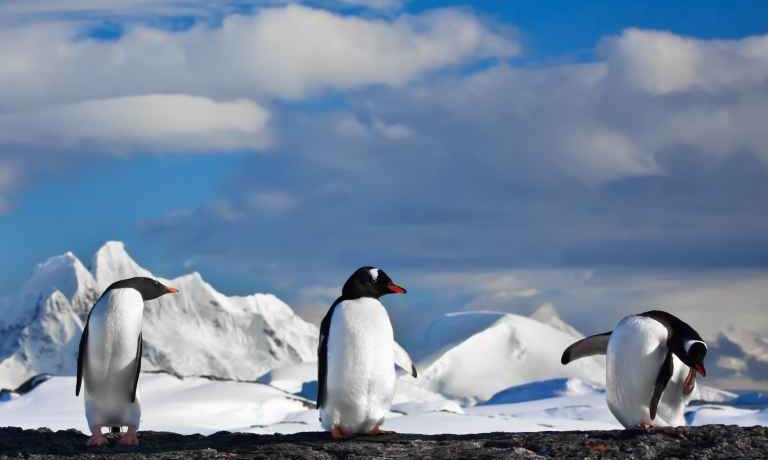 If you're keen to fly to Antarctica instead of sailing, this 8-day trip is ideal with a good choice of dates throughout the high season. Choice of two outstanding expedition ships with optional kayaking. Complimentary hotel nights and parka jackets,…
Fly and Cruise Across the Polar Circle
Fly One Way, Sail The Other
Fly and Cruise to South Georgia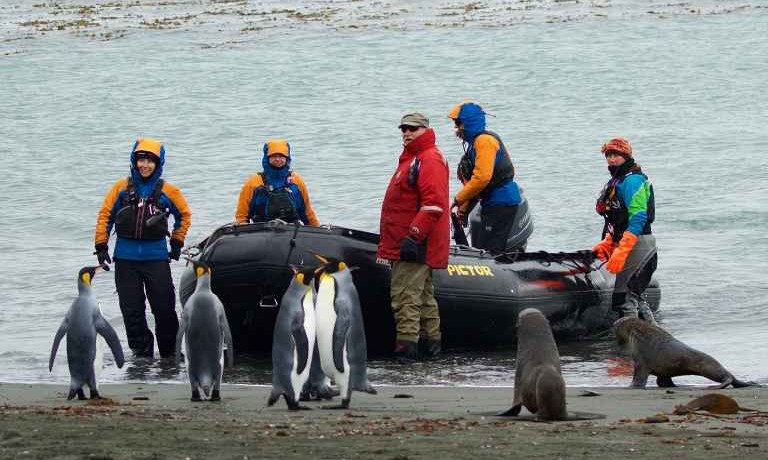 For a truly epic​ Christmas ​adventure, look no further. This ​is the only Southern Ocean voyage available to offer timesaving flights - avoiding the Drake Passage - at both the beginning and end. Plus, you're travelling on an outstanding ship…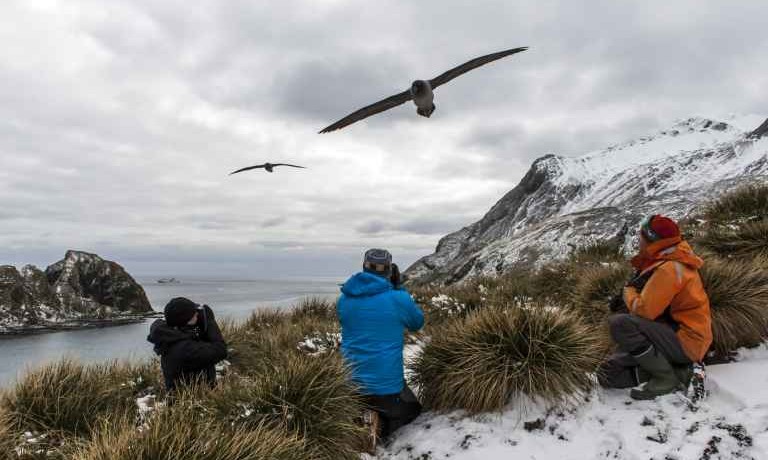 Searching for a South Georgia only focused voyage​ with ​extended time exploring this incredible 'wildlife mecca'​? This is ​one of only two voyage​s​ to do so.​ ​Scheduled flights ​Chile/Falklands ​return minimise​ travel and maximise time on the…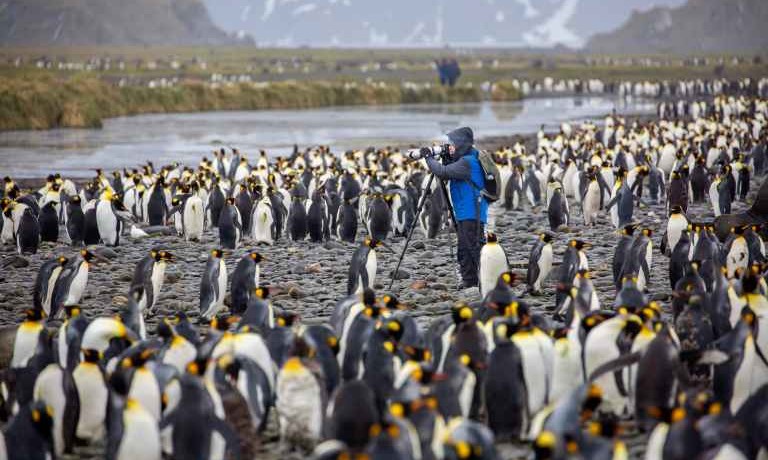 Focused on the Sub-Antarctic Islands only, spend an unprecedented 8 days on the wildlife mecca of South Georgia and 2 days on The Falklands. With a strong photographic focus and onboard workshops, it's timed to benefit from the optimal light…
What Our Customers Think
I am back, and I must say that this was the most amazing experience of my life. So much so that I did not want it to end, EVER! Every aspect of this voyage was beyond expectations.

Everything​ ​was close to perfection​. The service by Swoop Travel​, t​he exceptional beauty of Antartica​ and t​he expedition team ​on​ the cruise​ were all 10​/​10!

Son, Thailand January 2016
Fly and Cruise Trips: Your Questions Answered
The huge benefits of a fly & cruise trip over sailing, for a relatively modest extra investment, are the keys to its great increasing popularity and why more and more people each year are choosing to fly.

Ready to plan your Antarctic adventure?
With over 10 years' experience in Antarctica, we can guide you through the maze of options to choose the perfect voyage.