Topping many a bucket list of retired travellers, the White Continent is a truly unforgettable place to experience. Both Antarctica's landscape and wildlife are completely breathtaking and unique, which makes this region of the planet so utterly mesmerizing. As a Polar specialist, I'm often asked how old is too old to visit Antarctica?
There are no rules or regulations when it comes to an upper age limit when visiting Antarctica. It's mainly a case of deciding if it feels right for you personally. By contrast, there are rules when it comes to children travelling, which parents will need to think about prior to booking. If you're troubled by the idea that your Antarctic dream may have passed you by, read on to discover if an Antarctic adventure is for you.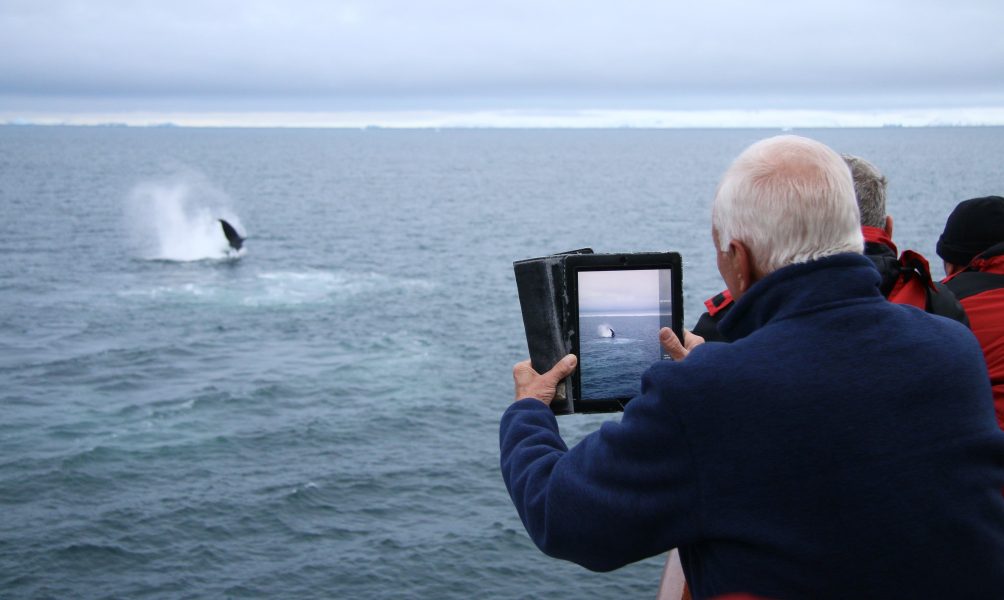 Travelling to Antarctica in your 70s and 80s
Due to its high price point, the average age of Antarctic visitors is between 40-70 with the dominant age being between 50-60. The average age has dropped significantly over the past 15 years however and is continuing to drop.
On my last voyage we had several teenagers onboard and one Australian couple in their 80s. I spent a great deal of time with them and they were much more adventurous than some guests in their 40s and 50s – psychological barriers are more common than physical ones when it comes to expedition cruising. If you can take on the icy waters of the Southern Ocean with a Polar plunge and laugh your way through it, then you're truly an embodiment of the saying "age is just a number" in my humble opinion!
The question is not so much one of age, but one of health. Do you believe you can handle the expedition? A typical day in Antarctica involves either one or two shore landings with short to medium-length hikes and several trips in zodiacs, small rubber exploratory vessels that seat approximately 10-12 people. None of the landings or zodiac trips are compulsory, but you will miss out on seeing the incredible wildlife and stepping foot on the 7th continent if you choose to stay on board.
Therefore, if you think you'll be comfortable boarding and disembarking inflatable zodiac boats that are moving slightly, taking short 1km hikes up hills, standing for periods of 30 minutes or so, and walking on uneven and sometimes slippery surfaces, then Antarctica is for you.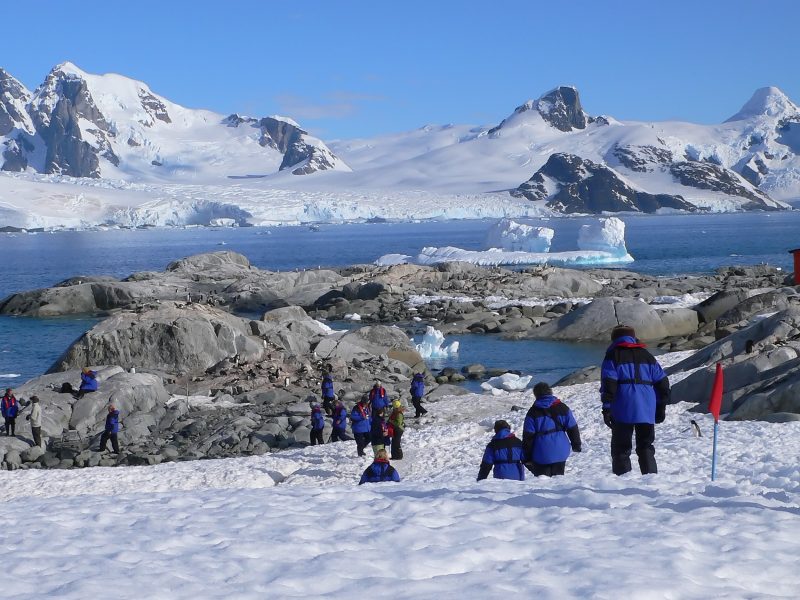 Access to medical facilities
All expedition vessels have a small clinic and medical doctor onboard to assist guests with any problems that may arise. Onboard doctors are really only there for first aid, seasickness and mild ailments. There are no facilities for surgeries, imaging or other more complex matters.
It is therefore critical that you see your doctor prior to leaving for Antarctica to make sure you have been given the all-clear for the expedition. You should also consider any pre-existing illnesses that you are aware of and how these could affect your trip. Emergency rescue and airlifts in Antarctica are exceptionally difficult and slow, given the remote location.
Can children visit Antarctica?
Whilst there are no restrictions for older travellers, there are for children. The minimum age ranges from 3 to 12 years depending on the operator. Aside from that, as a parent, it is ultimately up to you to know whether your child is old enough to appreciate and enjoy such a perspective-changing journey.
I would personally recommend waiting until children are at least 10-12 years of age for a number of reasons. Firstly, expedition ships are not built with small children in mind. Slippery outer decks, heavy doors and open railing areas are all safety hazards for young kids, and children must be able to hold onto safety bars throughout the ship in the event of turbulent seas.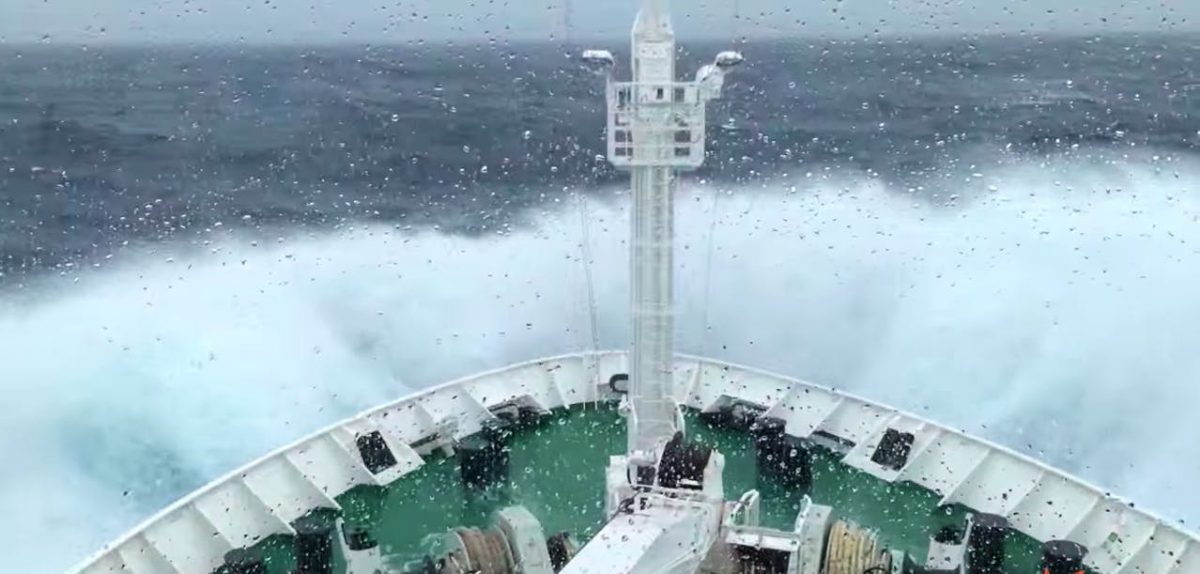 Secondly, there are no child-friendly facilities or babysitting services onboard expedition vessels. No televisions, video games, children's books or activities to keep them busy, and parents must supervise their children at all times during their voyage.
Finally, in my experience, Antarctica does not capture the interest of most children under the age of 10 for long enough to truly enjoy a 10-14+ day expedition. Many of the onboard lectures would be too comprehensive for a young child to understand or fully appreciate, not to mention too long. Many of the outdoor activities require guests to sit quietly for long periods of time – often in the cold – or move very slowly to observe wildlife without disturbing them. Kids under 10 may not have the powers of concentration to sit quietly in the bottom of a zodiac or onshore observing wildlife, which means they might have an impact on other people's enjoyment during this period.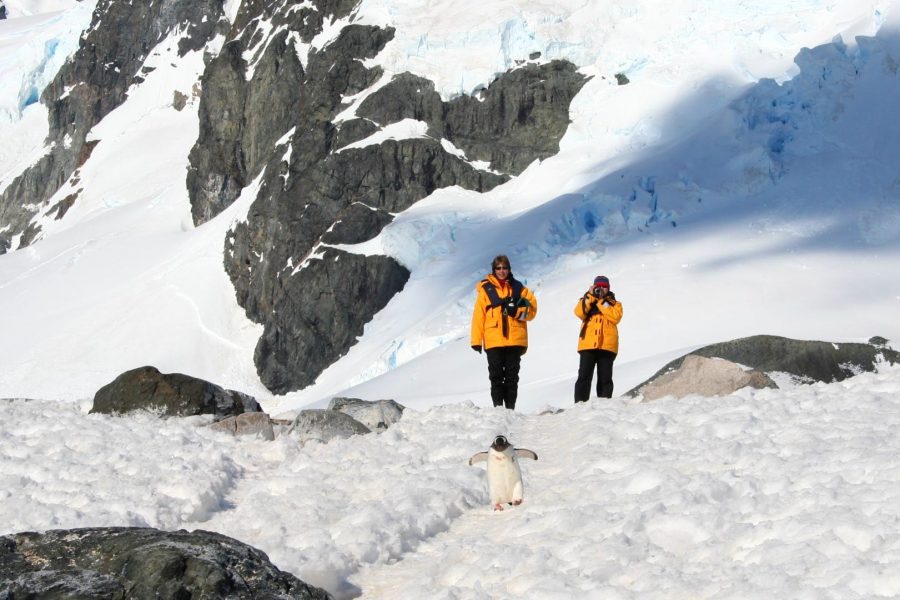 To conclude
Age really shouldn't matter when deciding whether an Antarctic adventure is for you, it's all about how you feel within yourself and whether you would be up to the moderate physical requirements on a day-to-day basis during the expedition.
I've seen plenty of people over the age of 70 and 80 thoroughly enjoying themselves and taking part in all of the activities without any issue. One of my fondest memories from my last trip was watching two Swiss octogenarians hike to the top of a hill and begin yodelling.
As I mentioned above, none of the activities, such as zodiac trips and shore landings, are compulsory. If you do find yourself feeling tired, then you can always sit back, relax on the deck and soak it all in for a day or two before heading back out.