The thought of journeying to the bottom of the world to explore the last true wilderness on Earth is enough to get anyone's pulse racing. Stepping into a landscape brimming with incredible wildlife that has a noticeable absence of fear towards visiting adventurers is an experience like no other, so you'll have no doubt given a lot of thought to those encounters.
It is, however, also worth considering what happens during the days spent at sea onboard an expedition ship during an Antarctic cruise. Most voyages to the 7th continent incorporate at least four sailing days, but depending on the length of the itinerary you eventually decide on, it may be double that. Read on to learn more about common activities to take part in whilst at sea.
1. Learning about Antarctica through educational lectures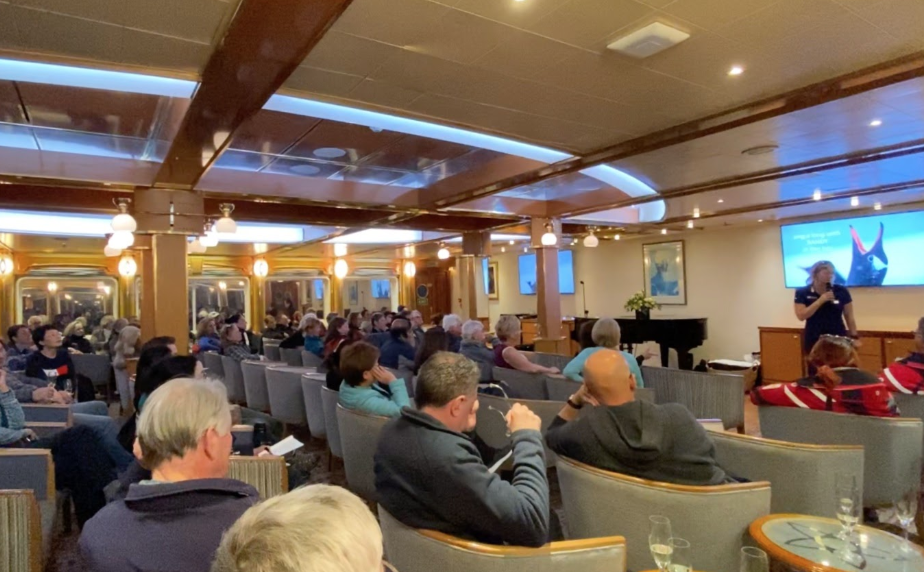 Unlike traditional cruises, the itineraries of Antarctic expedition cruises are packed with informative talks. These are given by the expedition crew on board who are all experts in their specific fields. These lectures range in subjects from geology and history to wildlife, conservation and climate change. Sometimes these talks simply consist of incredible stories, which will amaze and inspire you. The informative talks are by no means compulsory, but they are definitely worth turning up for. The experts are excellent speakers and you won't be bored for a single minute.
Most informative talks take place during sailing days when landings are not an option. Purpose-built lecture theatres are common on expedition ships and many of the more modern vessels will be equipped with dual language facilities.
You will also be educated in the IAATO (International Association of Antarctica Tour Operators) guidelines for visitors, which all travellers who are to step foot on the White Continent must partake in. You will cover everything from how to observe wildlife safely including not approaching too closely, how to get in and out of a zodiac without falling in the water, and how to make the most of your precious time ashore.
2. Watching wildlife from the ship
The wildlife spotting begins from the moment you set sail from either Ushuaia or Punta Arenas, with the iconic Magellanic penguin commonly spotted along the shores of Tierra del Fuego, as well as the fur seals and sea lions that call these latitudes home. Various dolphin species inhabit these waters and love to bow ride, a behaviour where they swim and jump forwards just in front of your ship.
When in the Drake Passage itself, whales are frequently sighted with humpbacks and minkes being the most prominent, but I have also been lucky enough to sight orcas and the elusive sei whale on one memorable occasion. These beautiful creatures, so stylised and majestic in the water, make the entrance fee to Antarctica worth it alone.
For the best chance to see these magnificent giants, your best bet is to spend as much time as possible at the ship's bridge, where the officers can provide a set of extra eyes for these fleeting sightings. The open bridge policy, found on most vessels, is another advantage of sailing on smaller expedition ships.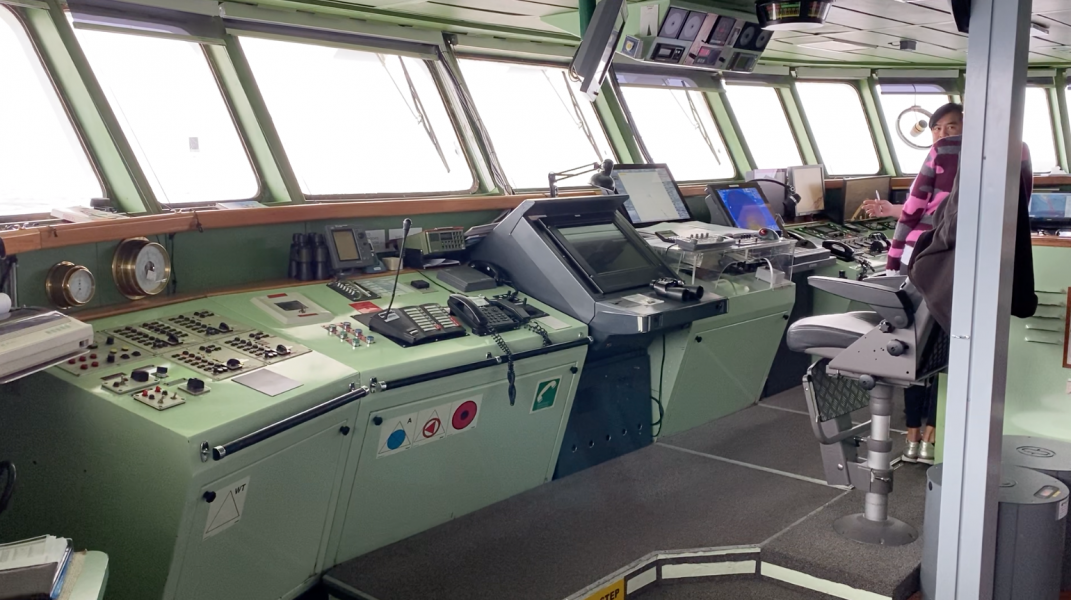 Pelagic seabirds are undoubtedly the stars of the show in the Drake Passage, with most travellers able to spot the enigmatic wandering albatross if they keep a keen eye on the lookout. No less spectacular are the various other albatrosses spotted only in the southern ocean, such as the royal and sooty species.
An interesting phenomenon occurs approximately halfway across the Drake Passage when the Antarctic convergence or Polar Front is crossed. This dynamic and ecologically important barrier is where the cold Antarctic waters meet the warmer – relatively speaking – northern seas. The water temperature drops significantly and, most importantly, it is where the abundance of krill increases hugely. As such, different proportions of seabirds and the number of whale sightings can increase. This is where Antarctica, biologically speaking, begins.
3. Relaxing in the onboard spa
Ultra-modern purpose-built polar expedition ships such as the Silver Endeavour, the Ultramarine and the World Explorer all come with exceptional spa facilities. Saunas, jacuzzis, gyms, yoga rooms and spa treatments are common and are included in the price. Whilst you're in Antarctica you're unlikely to spend much time using these facilities due to being out adventuring, but on sea days there is no better way to relax and unwind. If conditions allow, I recommend sitting in a jacuzzi with a glass of Champagne whilst it's zero degrees outside.
On the older research-style vessels, spa facilities are rarely an option, but some people prefer this for the sense of real expedition it gives you. It is also cheaper, which may be a factor if your budget is tight.
4. Reading in the Polar library
Almost all expedition vessels will be equipped with a Polar library. This usually consists of a small room packed with books on all things Polar. I've often gone into the Polar library to stay for ten minutes and found myself there several hours later having been drawn into some book or other.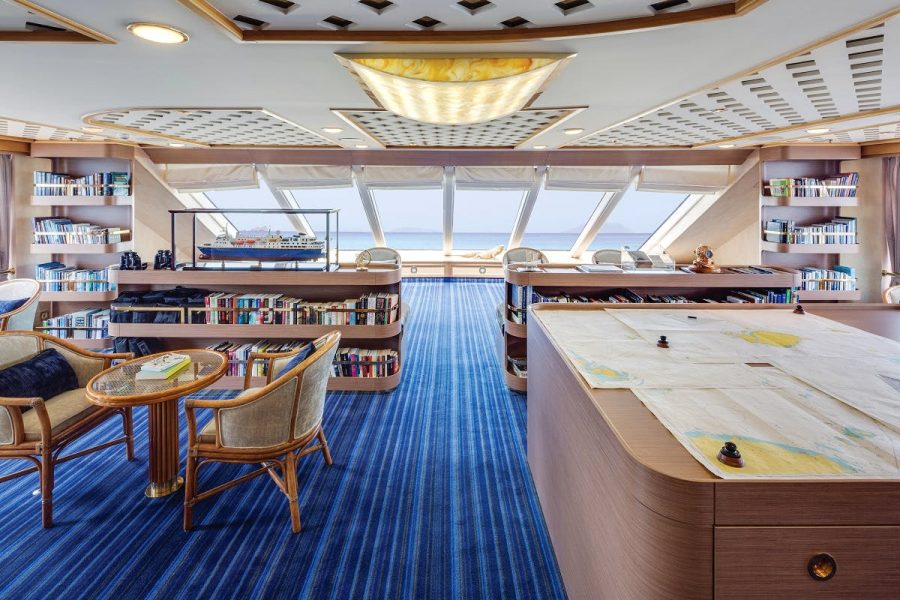 The library is also a nice place to come and use your laptop and maybe get some photo editing done if you bring that sort of equipment along. For photographers especially, you'll be surprised how many photos you take each day. The sea days on the return journey provide a great opportunity to look through them all and edit some of the best ones ready to show your friends and family when you get home.
5. Participating in Citizen Science
Certain Antarctic voyages offer a program called citizen science allowing guest​s​ to participate in research projects that support scientists. With thousands of people travelling to Antarctica each year, citizen science is a great way to employ the help of willing volunteers to gather important data as a means of giving something back to Antarctica.
The research tends to focus on five major disciplines; oceanography, ornithology, glaciology, meteorology and marine biology. The data collected from guests helps scientists understand the Polar regions better and, in particular, climate change.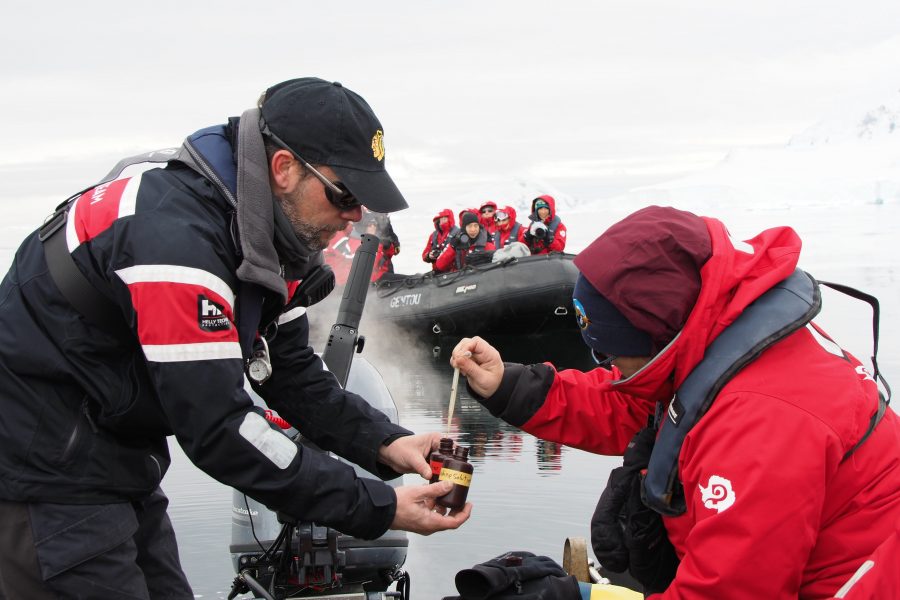 Some of the specific projects that travellers can participate in include seabird surveys, cloud observation and contributing to the Happywhale initiative, a particular favourite of mine. Happywhale allows you to identify a whale by uploading your own photos into their system. Happywhale analyses pictures of whale flukes so you can track the whale and see exactly where it's been sighted across the world.
6. Enjoying the entertainment
During sailing days during your Antarctic voyage, the expedition team will often put on some form of entertainment. On my last voyage we had a karaoke night, a dance-off, a quiz and even an auction. These activities are not only fun and a great way to pass the time, but they also allow you to get to know your fellow guests and expedition crew. A bit of laughter, some drinks at the bar and some playful competition can bring travellers together far more quickly than any lecture will.
My parting recommendation for days at sea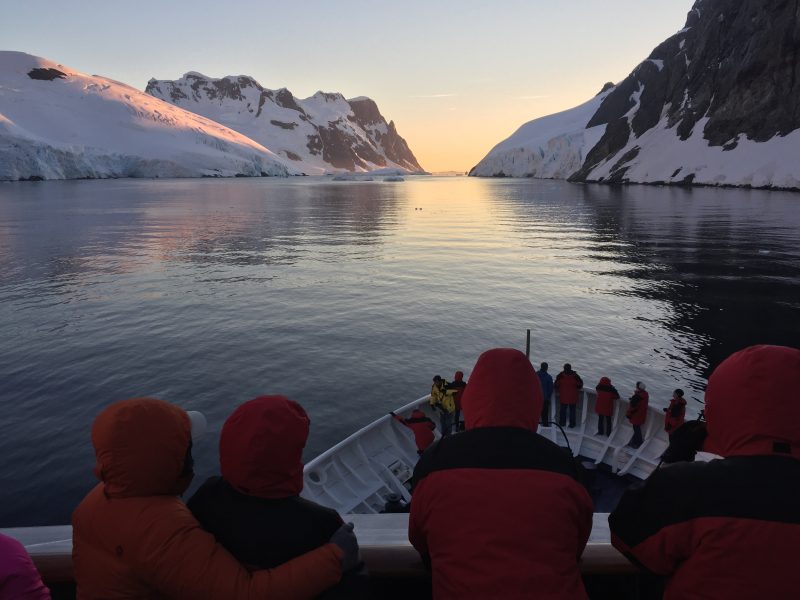 If you're worried about the days at sea being dull, don't be. There is plenty to do onboard the ship and the crew does their best to keep everyone busy. I personally use the time to relax and rejuvenate, particularly after a long expedition of activities and wildlife watching.
Simply watching the sea go by with a glass of wine or coffee is incredibly relaxing and you never know what you might see. Keep your binoculars at the ready!